Affiliate Link
Blogger Discount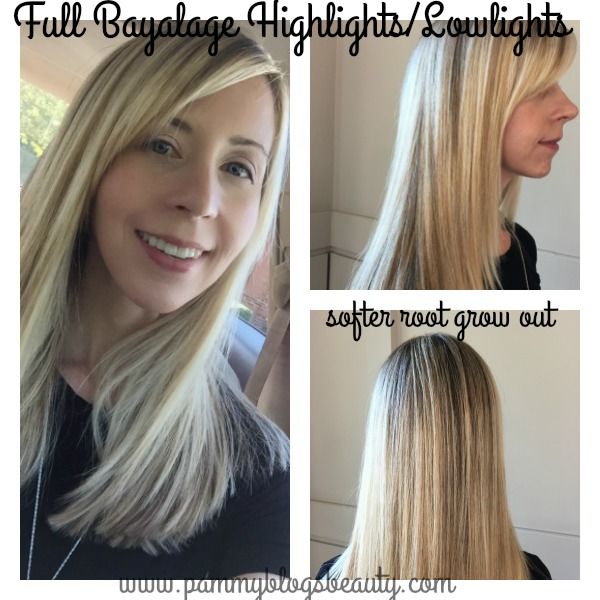 Modern and Natural Blonde:
My Transition from Full Foil Highlights to Bayalage with Lindsey Ryan
I have been doing full foil highlights for what seems like years...actually, gasp, decades! Anybody with me here? While I have varied from natural blonde with lowlights and highlights to heavy bleach highlights, one thing has remained constant: the foil highlighting method.
So, what prompted this change? Well, for starters, I have found a fantastic hairdresser who I really trust: Lindsey Ryan at
Keri Gold Salon in Buckhead
. I have been going to Lindsey for cuts, highlights, and keratin treatments for about 6 months. I must say, she is the best hairdresser that I have had in years! She gives fantastic precision cuts and is particularly talented with color. Since first meeting Lindsey, she has talked to me about the Bayalage highlighting method. It is one of her specialities. So, that certainly started my interest in the Bayalage method.
So, I started pinning Bayalage highlight ideas like crazy on Pinterest. The look is just so much more modern and natural than my classic foil highlights. Bayalage gives you a more "rooted" look with a softer grow out. I love this idea! Typically my roots start driving me crazy in a matter of weeks. Bayalage blends out the roots more and gives you more time in-between colorings.
So, I decided to go for a Bayalage change. I was coming from full heavy bleach highlights. My highlights were practically solid and very heavy blonde. Lindsay wove in both bleach highlights and darker natural lowlights with the Bayalage method. If you have never had nor seen Bayalage, it is a unique method. The color and bleach are painted on strands of hair and layered on top of and beneath many layers of plastic cling wrap. Overall, the method seems to have more freedom and artisitic expression in the application (where foil highlights seem more methodical).
Lindsay was able to beautifully transition my hair from full heavy bleach highlights to a more natural and rooted look using Baylage highlights and lowlights. Not only am I loving my subtle color change, but also I am loving the softness and condition of my hair! I have gotten a ton of compliments on my color and am just thrilled with the results.
One of my biggest concerns with going to a new colorist is their ability to achieve beautiful results while still maintaining the integrity, strength, and condition of my hair. There is no question that my past six months with Lindsay Ryan has had a positive impact on the condition of my hair. Before going to Lindsay, I was having trouble with breakage and damage despite my hair care arsenal of awesome products and my diligience with conditioning and protein treatments. Over time, since going to Lindsay, my hair's condition has certainly improved. This is a huge deal for me and one of the biggest reasons that I recommend Lindsey Ryan for hair in Atlanta!
So, what is my next plan with my hair? Well, I want to continue with the Bayalage method. I would love to have Lindsay add a few more lowlights next time to blend in more of my natural color even more and give an even thicker rooted look. She did a subtle change this time around to see how I liked it with the idea that we could go heavier with the lowlights next time. The results are beautiful and I am so happy with my hair!
More About Lindsay:
You can find Lindsay at
Keri Gold Salon in Buckhead
in Atlanta, GA. Lindsey is originally from Kansas. While she is still somewhat new to the Atlanta area, she is not new to hair! She has over 16 years of salon experience. Lindsey was initially trained and educated with AVEDA but also has Vidal Sasoon and Davines training. Lindsey is fabulous and so professional! She is in touch with the latest techniques in color and cutting. Her special areas of expertise include extensions, balayage, and precision hair cutting. I am impressed with her skill and expertise and highly recommend her! Want to see more of Lindsey's work? Be sure to check out
her pics on Instagram
and follow her there! :)
You can find Lindsay here:
#LindseyRyanHair
Affiliate Link