Affiliate Link
Press Sample
Do you need some inspiration for pretty and unique Summer nails? During Late Summer, it is Back-to-School time here in GA. However, it is still super hot and Summer is not over! I am not ready for the typical Fall "Back-to-School" type colors just yet.
KBShimmer
has such beautiful and unique nail polishes! Seriously, the shades are always unlike anything else that I have in my current nail polish collection. I find that the Glitters are especially unique. What can I say? These polishes are pure fun! Plus, the polishes give great wear, too!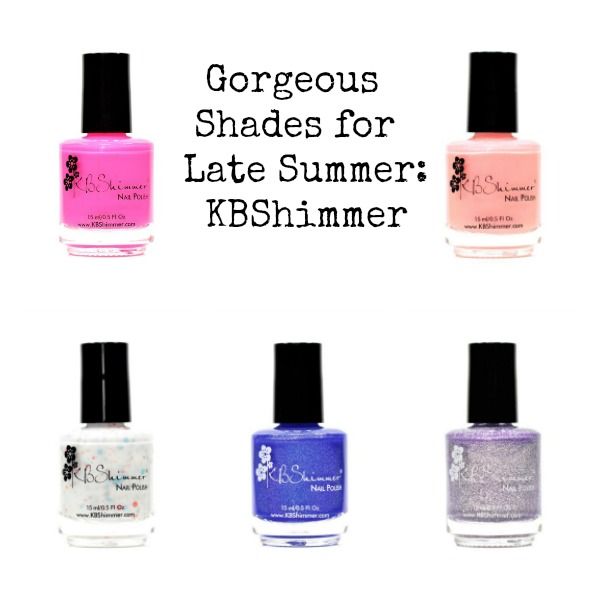 Here are the Summer Shades from KBShimmer: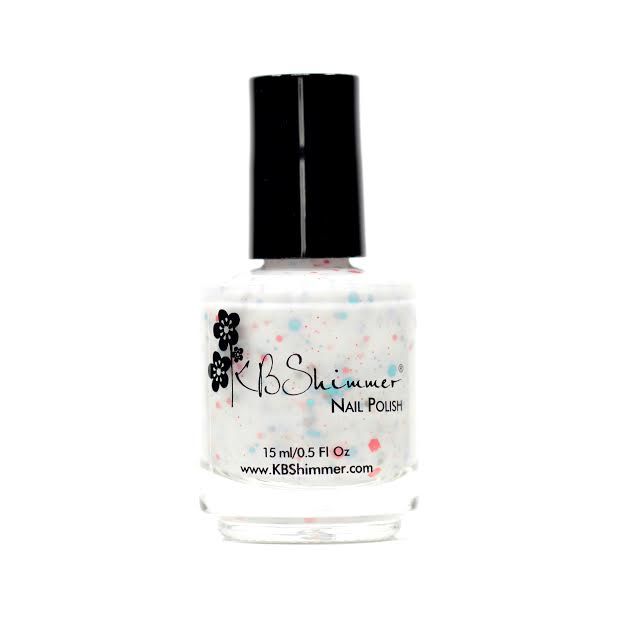 Don't Play Koi: I just love the refreshing look of white nails in the hot weather. This is a white with a twist: fun and funky glitter!

This muted white crelly has accents of coral, aqua and grey hex glitters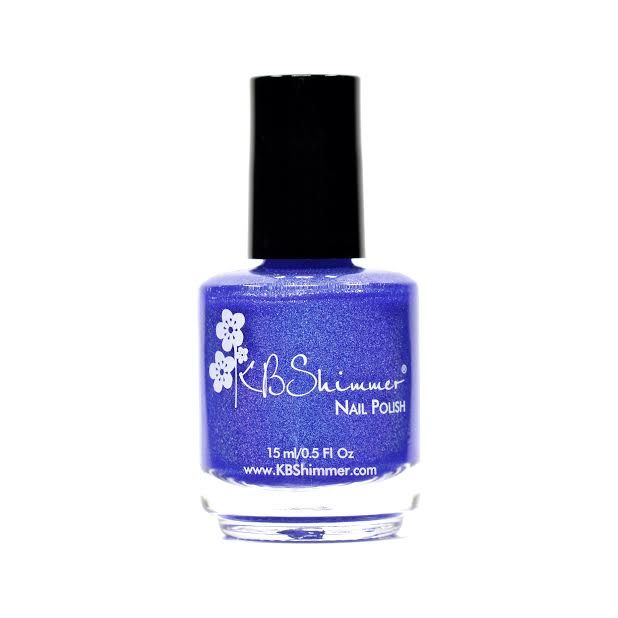 Along for the Tide: Vibrant blue is so pretty for a pedicure! I am really loving wearing this one on my toes. This inky blue polish is jam packed with shimmery micro flecks that shift from pink to violet and blue to purple. A linear holo finish pops in bright light.
Good Reef! Peach shades are so pretty for the hot Summer months. Nothing looks better with a little bit of a tan than a peach mani! Good Reef! is a stunning light peachy coral color with blue and pink shimmer that pops in certain lights.
One Night Sand: I am so enchanted by this dazzling rose gold glitter! The metallic rose gold shade is so current and pretty. It is absolutely gorgeous!!! This metallic flake finish polish is cheeky with its near copper, rose gold color and pops of holo.
Gull, Get Real! Wow! I am obcessed with this gorgeous metallic glitter polish. It is one of those colors that looks gray but also looks purple at the same time. So unique and so beautiful!

A light, grey toned purple, this lilac like polish sparkles with micro holo and metallic flakes.
Suit the Breeze: I am a big fan of periwinkle blue polishes. I have a few in my collection already but none are quite like this. The shimmer is subtle but when you take notice of it...bam...it is a gorgeous irradecent shine. This periwinkle blue color pops with shimmery pink and violet micro flakes, for a unique summer shade to make your pedicure pop!
Mai Tai One On: Now, I am not normally a yellow polish girl. However, this one is super pretty and unique. A soft lemonade yellow, this shimmery color has glints of yellow gold and soft green shimmer that pops in low light.
That's Nude to Me: This is not just my favorite polish of KBShimmer's Summer collection, but also one of my favorite polishes period! It is so gorgeous. It is a subtle nude. However, it is packed with unstoppable shimmer and shine. It is so totally beautiful! I adore this and paint this on my nails repeatedly. The picture doesn't even do this one justice. Trust me, you need this polish in your life!!! This beige, pink toned nude has a subtle linear holo in the sun and a soft platinum shimmer in the shade for the perfect summer neutral.
These polishes are so gorgeous! I am just enchanted with
KBShimmer's Summer 2016 Nail Polish Collection
. Such gorgeous shades and unique colors and glitters! Most of these take 2 coats and wear more than 4 days on my nails (that is above-average wear for me). Be sure to check these out while they are still in stock. So pretty!!!
Affiliate Link