Affiliate Link
Press Sample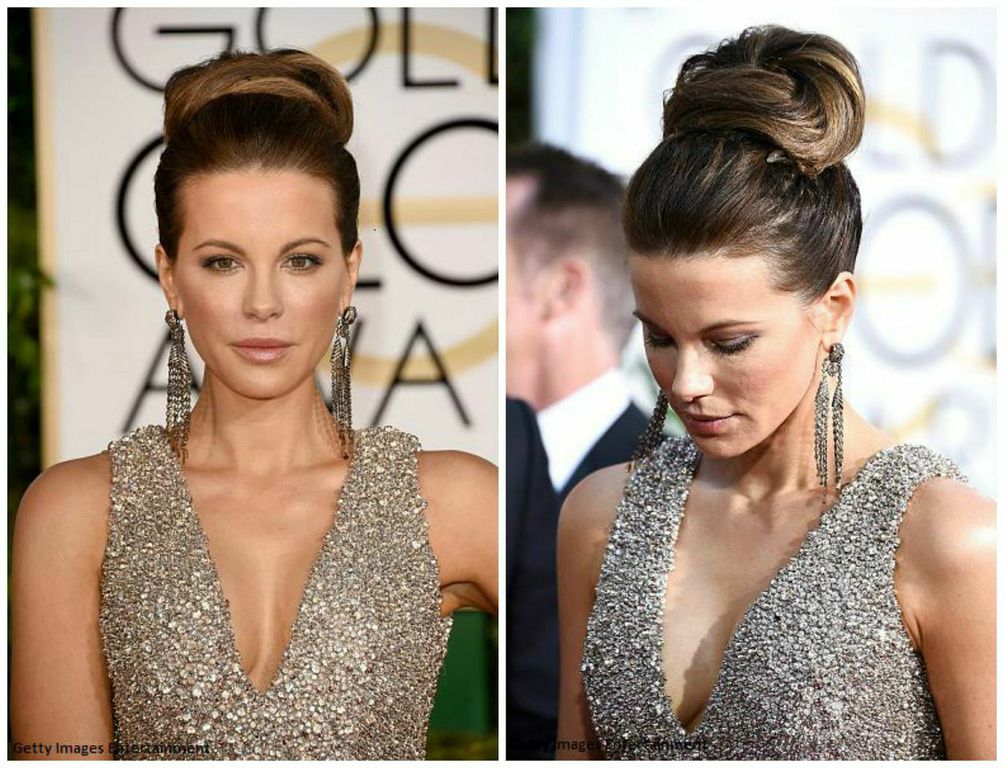 It is time for another awards-season "Get the Look" post! This time I am sharing how to get Kate Beckinsale's hair look! OMG, wasn't she just *stunning* at the Golden Globes?!?! Her look was absolutely one of my favorites of the night.
Here is how Kate's Hair Stylisted created her gorgeous hair look:
The biggest names from Hollywood lit up the red carpet at the 2015 Golden Globes. And the brightest star was styled by celebrity hairstylist Creighton Bowman of Tracey Mattingly. With his favorite go-to René Furterer styling products in his kit, Creighton had everything he needed to pull out the stops for actress and presenter Kate Beckinsale's look. "Our inspiration for the evening came from Kate's stunning Elie Saab gown and the idea of adding length to her silhouette by adding height to her hair," said Creighton. "Thanks to the versatility of the René Furterer products, I was able to deliver this extremely statuesque and sexy updo. These products helped make my job so easy!"
Here, we go behind the scenes for a look at how Creighton used René Furterer styling products exclusively to style Kate Beckinsale for her dazzling moment in the spotlight.
Next, using a medium-sized round brush, I blew out the hair.
Once Kate's blowout was finished, I curled the hair with a 1 1/4" curling iron and then set the hair into 1" sections.
To begin the updo, I pulled all of the hair to the top of the crown and secured it with a ponytail holder.
Once the ponytail was secure, I wrapped all of the hair around the ponytail base in a forward motion and secured it with pins in the front of the ponytail.
Products Used in Kate Bekinsale's Golden Globes Hair Look:
Stay tuned! It is just the beginning of awards-season! I will have many more "Get the Look" features coming soon with my favorite looks from the various shows!
Affiliate Link