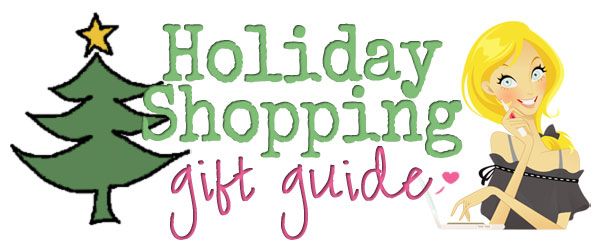 What better time of year than the holidays to re-vamp your skincare? Think of it as an early New Year's Resolution! Well, I am so excited that a few of my very favorite skincare brands have released Holiday Skincare Sets! Not only are these sets an incredible value, but also they are a great way to try out a variety of the products from the brand. No matter if you are new to the brand, or a loyal fan, you are bound to find a new love tucked inside these boxes of skincare goodness!!! Not in the market for new skincare? Well, these make awesome gifts, too!
Radical Skincare: Radical Start Skincare Set: Box Opening!!!
I am so excited about this amazing skincare kit from one of my all-time favorite skincare brands...Radical Skincare. I have yet to meet a Radical Skincare product that I do not like! Everything I have tried so far works amazingly well for my skin. So, I am super excited to see some of my favorites in this box as well as some new items that I am pumped to try out!
The whole idea behind this brand is "Radical Results" and, I must say, I have certainly found that to be true. Be sure to check out some of my previous reviews on Radical Skincare products (see links included after the jump)!
To find out more details about what is inside this kit, please click "read more" below!
Radical Skincare Radical Start Kit:
Inside the Box:
Eye Revive Cream: (deluxe sample size .17 fl oz, full size is .5 fl oz for $125): OMG! I am so excited to try out this eye cream from Radical Skincare! With as much as I have explored the brand, I have never tried an eye cream from them. So, I am uber-excited to see this eye cream in this kit! Yay! This cream is gentle enough for sensitive eyes. It fights puffiness, discoloration, and dark circles while hydrating the eye area. I like this deluxe sample size. This is certainly enough to really explore this product. Plus, can I just say how much I like the pump packaging!!! :)
Age-Defying Exfoliating Pads: (pouch with 15 pads, full size is 60 pads for $75): Yay!!! I am so happy that these amazing pads are included in this box! I am a huge fan of these. These pads are seriously like a mini facial. They contain Alpha-Hydroxy, Multi Fruit, and Salicylic Acids for very powerful exfoliation. With that said, they are still somehow gentle enough for my sensitive skin. Now, I do feel a major tingle when I use these. However, it is not a "bad" tingle. Quite the contrary, I think it feels amazing and I literally look forward to using these. I use them about twice a week! I feel like they keep my breakouts at bay while also smoothing fine lines and allowing my treatment products to penetrate deeper. Check out my full review here.
Advanced Peptide Antioxidant Serum: (deluxe sample size .5 fl oz, full size is $190 for 1 fl oz): Another one of my favorite Radical Skincare products. Whoo-hoo! I love a good serum and this one is GREAT! It is a multi-tasker that fights 16 signs of aging. Instead of going into more detail here, I am just going to link you to my full review! :) Check it out!!!
Anti-Aging Restorative Moisture Creme: (deluxe sample size .5 fl oz, full size is $150 for 1.7 fl oz). What great timing! This is exactly the time of year that I like testing out moisturizers as this is when I am the most dry. I am so super excited to try this!!! This moisturizer is packed with anti-aging ingredients and it promises to hydrate, even out skin tone, increase firmness, minimize wrinkles, and provide antioxidant protection. Yes, please! What a multi-tasker. Love that!
When you look at the cost of some of these items individually, you can really see the value in this kit! Radical Skincare is an expensive line with so many great items. This kit allows you to try out a nice variety from the brand without breaking the bank! I am telling you, once you try some of these gems, I am sure you will want to spring for the full size items! In the meantime, these deluxe sample/travel sizes are certainly big enough for you to explore the products and get plenty of uses!
This
Radical Skincare Radical Start Kit
is available at Sephora and select stores! It is a $197 value for only $99!
Affiliate Link