Affiliate Link
Press Sample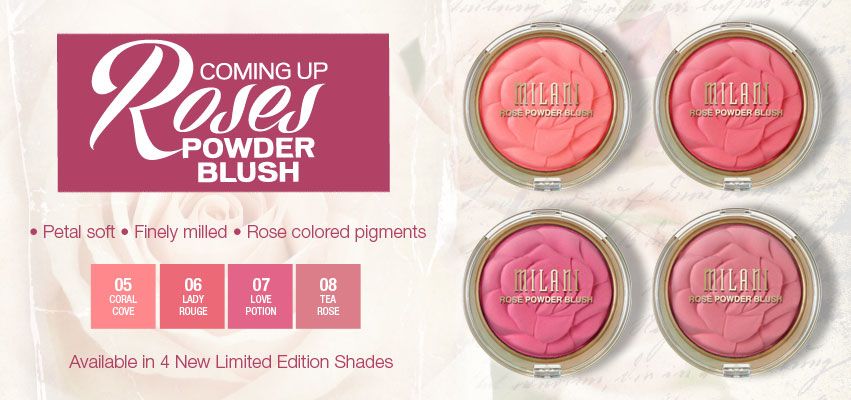 Have you seen these gorgeous new
Limited Edition Rose blushes from Milani
??? If not, you must run, not walk, over to your local drugstore to check them out! They are absolutely beautiful!
As always, in terms of quality,
Milani
hits it out-of-the-park with the "
Coming Up Roses Powder Blush
" collection. These blushes are extremely vivid and highly pigmented. Milani has set the standard very high in terms of the type of quality and pigment that you can find in a drugstore blush. For those of you who like collecting Milani blushes like I do, you must pick these up!
As you can see from the pictures, the blushes themselves are beautiful. They have a larger pan size and have a rose embossed into the powder.
The powder formula is unique as well: Rose petals are actually micro-milled into the powder!!!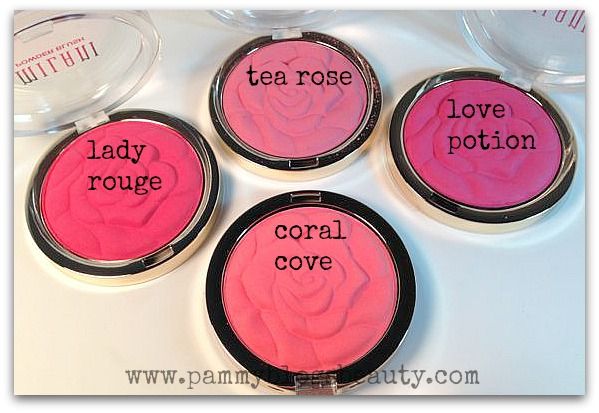 The
Coming Up Roses Powder blushes
come in 4 all-new and Limited Edition matte shades: #05 Coral Cove, #06 Lady Rouge, #07 Love Potion, and #08 Tea Rose.
To apply, I like to use a light hand and a stippling brush. Just the slightest touch of the brush to the powder will give you tons of color.