Affiliate Link
Press Sample
Get the Look! Here is how you can get the look that was created by Talia Shobrook for Laura Mercier for Jenny Packham's Autum/Winter 2014 collection!!! While I can't believe we are already talking about Autum/Winter 2014, isn't it fun to see the new collections and the new makeup trends? Lets get a jump on the fashion and beauty forecast and dive into the "how to" of this look!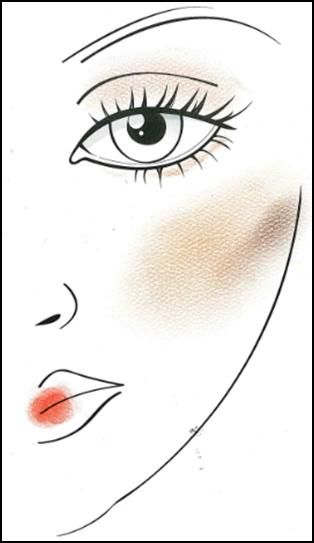 Jenny Packham's Autumn/Winter 2014 Collection was inspired by the 1970s style of Bianca Jagger, the era's "darling of New York society" who often "juxtaposed the fluid fashions" of the '70s "with structured tailored suits, exotic turbans and decadent jewelry."

The show's lead makeup artist, Talia Shobrook also channeled the icon in the creation of her look. She noted, "Bianca Jagger's demeanor was cool, and she always looked fresh. Even when she wore something traditional, she made it very youthful." In order to emulate a "youthful" look, Talia kept the look very fresh with lots of sheen. She created a modern take on a bitten lip and also modernized the '70s glossy lids.
Face: Natural skin with an exaggerated glow
Lips: Modern take on a bitten lip
Eyes: Modern version of the '70s glossy lids
Talia applied Laura Mercier Baked Eye Colour in Cameo, ($24) on the lid as a base
To complete the look, she applied Laura Mercier Foundation Primer – Radiance, ($33) on top of the eye shadow, and in the corners of the eyes to create a glowing, glossy lid.
I am a huge fan of Laura Mercier's Eye Colours! I was able to try out Cameo, Bamboo, and Barouque. I can't wait to re-create this look with these gorgeous shadows! Have you tried Laura Mercier's Eye Colours or any of the other products used here? I would love to hear what you think!