Affiliate Link
Blogger Ambassador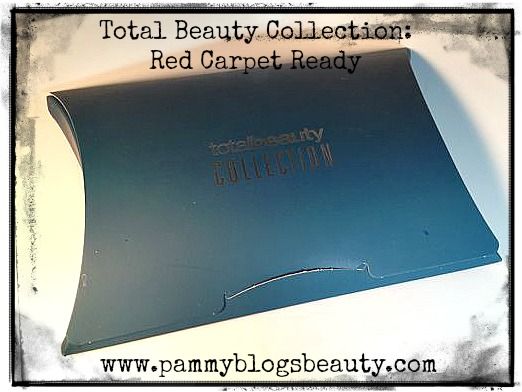 It is time for another box opening for a Total Beauty Shops Collection Box! With all the glam of awards season, this box is packed with fabulous items to get you Red Carpet ready! This box is "Star Studded and A-List Approved!"
In celebration of awards season, TotalBeauty.com has put together a red-carpet worthy Collection. The Collection features 5 amazing skin care and makeup products including a full-size Cailyn Tinted Lip Balm in Big Apple and a full-size Sheswai Nail Lacquer. Plus, to cherish your most beautiful moments, they've included a MailPix.com Photo Brag Book as a free bonus.
So, what else is inside the box? Please click read-more below to find out more details about what is in the box! Join me in my box opening! :)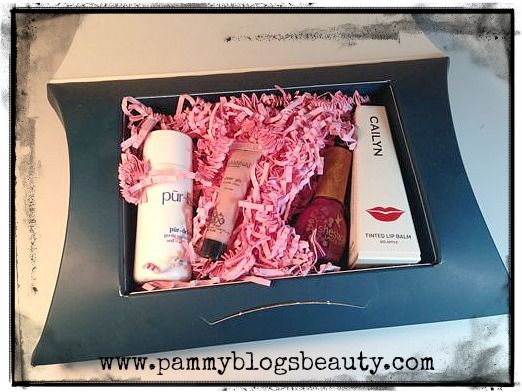 The Total Beauty Collection "Red Carpet Ready" Box: Box Opening and First Impressions:
Inside the Box:
Cailyn Tinted Lip Balm in Big Apple: (Full Size!!! $19.00 value) What a pretty true red! Now, I will admit, I am not a red-lips girl. However, this red really looks flattering. Beauty boxes are great for getting me out of my "comfort zone" and prompting me to try different products like this lip balm. I have tried Cailyn's eye shadow from a previous Total Beauty Collection box. So, I am excited to try their lip balm!
Shewai Nail Lacquer: (Full Size!!! $16 value): I always love finding polish in a beauty box! This is a deep burgundy red. This is another new brand to me. So, I am excited to give it a try. Now, I am more of a pink nails girl...but, again, this gets me out of my "comfort zone"!
Pur-lisse Pur-Delicate Gentle Soymilk Cleanser: (Deluxe Sampe size $12.65 Value): At 1.7 oz, this is a very generous sample. I have heard great things about this brand. So, I am super excited to try this! For my sensitive skin, gentle cleansers are the way to go. I can't wait to use this with my Foreo Luna device!
Manna Kadar Sheer Glow Shimmer Lotion: (Deluxe Sample size $8.00 value): Another new brand for me! With warm weather around the corner (fingers crossed...this has been a ridiculously long winter), I will certainly need more shimmer lotions. I only wish this sample was larger.
Racinne Ultimate Aqua Blanc Brightening Mask: (3 foil packets with a $5.00 value): I am glad they gave 3 of these as one probably would not be enough for a full mask. I will certainly try this. Of course, I wish it was a deluxe size or a full size sample...but, still glad it is included.
Coupon for a FREE (you only pay shipping) 20 Page "Brag Book" from MailPix.com: Yay!!! I really can't wait to use this. I have sooooo many pictures of my kids and they would love to see a little book of them. :)
Overall, I think that this box is a really great value for the price! The value of this box is $72.65! Wow!!!
I am actually most excited about the coupon for the Free Brag Book from MailPix.com! With a newborn and a toddler at home, you know I have a ton of photos that need printing. I can't wait to design my brag book! :) I am also super excited about the Pur-lisse Cleanser as it is a brand I have wanted to explore. What intrigues you the most about this box???
The Red Carpet Ready Box from
TotalBeauty.com
Shops:
The Skinny:
The box retails for only $25 (with a $60 retail value!!!)
Get this box while you can! Like all Total Beauty Collection boxes, there is no subscription needed. However, when the boxes sell out...they are gone. So, if you are wanting to check it out, don't delay. :)
You can order your box here: Order the Total Beauty Collection Red Carpet Ready Box
Use this PROMO code for 15% off: TBRED15 for 15% OFF this collection