Affiliate Link
Sample: Got it from Influenster
Do you love quick and easy makeup for Summer like I do? Well, then you might just like this new
BB+ Cream from Pond's
, too! :)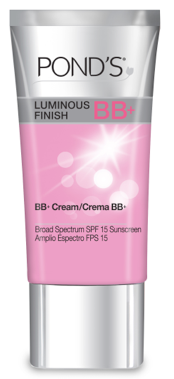 As part of a special promotion/contest,
Influenster
send me this
BB+ Cream from Pond's
to try out and review in a video. Pond's is looking for 3 Influensters to become
Pond's BB+ Ambassadors
! So, be sure to check out my video below! If you like the video (and if you love to support me and my blog), please go to Pond's FB Page to Vote for Me! :) There is even a chance to be on
Entertainment Tonight
! Wow!!! I know this is probably a long-shot. However, it is still fun to participate (especially since I love the product!).
Here is the link to Pond's FB page: Have fun voting!!!
https://www.facebook.com/ponds
Be sure to keep reading to find out more details about
Pond's BB+ Cream
(and to see swatches of the shade "light"!)!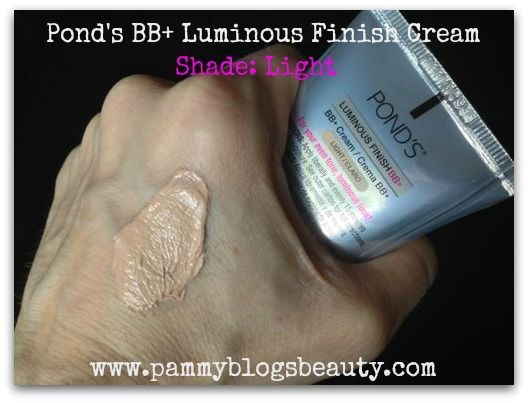 I love the look and feel of this BB+ Cream! Not only is the shade "light" a great match for my skin, but also it has great coverage. My skin just looks "good" when I wear it! It is that simple: easy to use and great coverage!
Features:
The ability to cover imperfections while still looking and feeling light on your skin
Evens out skin tone
Product claims to reduce dark spots in 2 weeks (I don't have any. So, I could not test that)
Fabulous Coverage!
The BB+ Cream contains a "Tone Perfecting Complex": Vitamin E Acetate (antioxidant for protection and repair) and Glycerin (provides moisture and boosts hydration)
SPF 15: Actives are Octinoxate and Zinc Oxide (a combo that always works for me!)
Hypoallergenic and Non-Comedogenic: I did not experience any more breakouts than usual while testing this out
Multi-tasker: You could possibly (depending on your skin type) eliminate primer, concealer, moisturizer, and SPF!
Overall, I just adore this BB+ Cream from Pond's and I will continue to enjoy wearing this BB Cream throughout the rest of the Summer and even year round!
Thanks for reading! Don't forget to vote for my Video on Pond's Facebook page!
XOXO!!!