Affiliate Link
Press Sample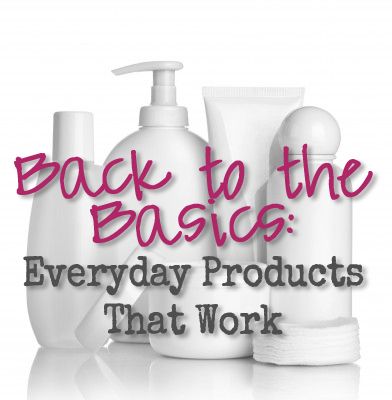 It is time for another "
Back to the Basics
" Post! Sometimes we neglect to rave about our everyday "hero" products. They are the true workhorses in our beauty routines. I want my Everyday Basic Products to work well and leave me satisfied with the results! :) To me, Shampoo, Conditioner, and Leave-Ins are the ultimate basics. Today I am sharing some fabulous Shampoo and Conditioner from Ecru and a
Leave-In Treatment from Infusium 23
.
To find out more about these products, please click "read more" below!
Infusium 23's NEW Repair & Renew Leave-In Treatment
:
I am so excited about this Leave-In Spray! I used
Infusium 23
's Leave-In sprays throughout High School and College. Somehow, as I started experimenting with more products, I just fell out of the habit of buying
Infusium
. Shame on me! So, I am very glad that I got a chance to try out their new Leave-In Spray!
I love the lightweight feel of this leave-in spray! After washing and towel drying my hair, I generously squirt this throughout my hair. This spray hydrates and protects my hair without weighing it down. Plus, it helps to detangle my hair (no small feat! I have a terrible time with tangles). Also, I love the fresh and clean light scent.
The Skinny:
Ecru's Sea Clean Shampoo and Protective Silk Conditioner
:
Have you heard of Ecru? It is quickly becoming one of my go-to hair brands! This shampoo and conditioner combo is exactly what my hair needs right now: gentle, yet complete, cleansing and protective hydration!

Notes on My Hair:
I am in my first trimester of pregnancy. My hormones are making my hair super oily! Also, my hair is also very long and highlighted. So, I need hair products that clean my hair and scalp thoroughly without drying out my hair ends.
This paraben-free and sulfate-free daily shampoo generates a fabulous lather while gently cleansing your hair. I love the soft and fresh "clean" scent of this shampoo. This shampoo gets my hair super clean without over-drying it!
Ecru Protective Silk Conditioner
:
This rich and creamy conditioner leaves my hair very soft and manageable. It is a quick 60 second treatment to repair dry and damaged hair while providing protection against styling damage. I just apply it after shampooing and then comb through with a shower comb. I leave it on until I am ready to finish my shower and then I just rinse it out. It leaves my hair smelling so nice!
The Skinny:
Ecru Sea Clean Shampoo retails for $19.00. Ecru Protective Silk Conditioner retails for $21.00.
Ecru products are sold online at Ecru New York and in fine salons nationwide.
What "Great Basics" are you loving lately? Have you discovered any fabulous everyday products?
XOXO!!!
Affiliate Link
Press Sample