It is always exciting for me to find out about a new (to me) beauty brand! This fun newly released (for Spring/Summer 2013) PLAY Collection from
Beauty ADDICTS
is a wonderful introduction to this boutique brand!
Beauty ADDICTS is a favorite of makeup artists for a reason, the color is the main attraction! The mineral color pigments in these products are so rich and vivid! I am already a huge fan!!!
I tested out the following from the newest Beauty ADDICTS Color Family: the Play Collection:
Frenchie Lipstick: $18
Socialite Lipgloss: $17
Yacht Club Shadow: $15.50
Eye Candy Shadow: $15.50
Show Off Mascara:
For my review of the Beauty ADDICTS play collection please keep reading!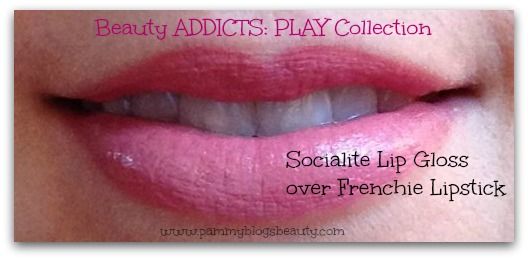 OMG! What a gorgeous color! This is a creamy medium-bright Barbie pink. It is exactly the type of color that I always like to wear. It is extremely flattering and "fun" at the same time!!! I just adore it and have been wearing the heck out of it! I have been experiencing a real shift with my makeup routine lately. Normally, I am an "eyes" girl. However, with my "get ready quick" Mommy routine, I find that I am going very simple with the eyes and going with a nice "pop of color" for the lips. A color like this makes me feel like my face is "done" even with very minimal eye makeup. I just love this shade!!! The lipstick formula is a bit on the drier side (not a bad thing...it is just not a super-hydrating formula). So, I need a nice layer of lipbalm before I apply.
Socialite Lipgloss:
Socialite is an opaque milky peachy baby pink. This shade can easily stand on its own or it is lovely layered over a lipstick (see photo above with it layered over the beautiful Frenchie lipstick). The formula is a bit on the sticky side and it is relative long lasting for a lipgloss. I adore this color! I feel so pretty and girlie when I wear this shade!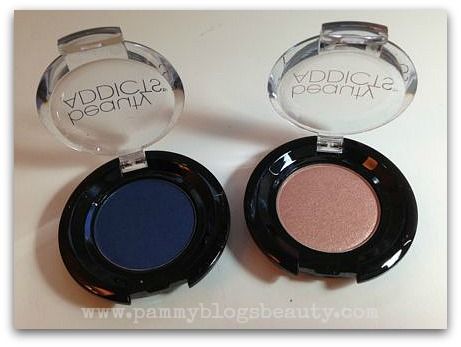 These are little single pan eye shadows. Each pan is .08 oz. The formulas are so rich, buttery, and pigmented! Only the slightest tap of a brush pulls up a ton of color. These blend easily and lay down a lot of color. I am impressed! These shadows wear all day on my lids with no fading nor creasing.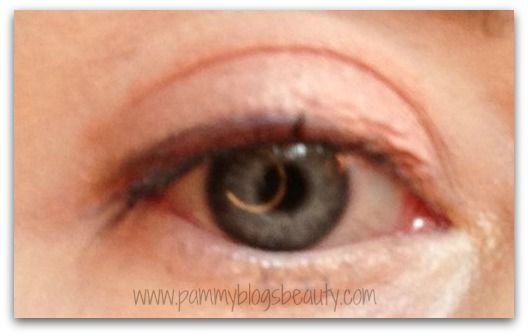 The overall effect that I get with these two colors combined is a very natural and pretty look for "everyday". Shown here: Eye Candy worn as a wash-of-color on the lid and Yacht Club as a liner on outer corner.
Eye Candy Eye Shadow: This is a buttery peachy darker champagne satin color. This is fabulous as an all-over lid color. I can do the quickest and easiest eye look with this as a wash of color.
Yacht Club Eye Shadow: Yacht Club is a deep dark-navy blue with microshimmer. I love this shadow worn as a liner.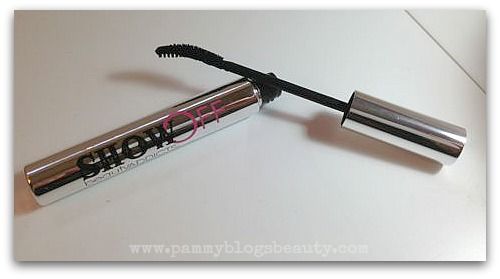 Beauty ADDICTS Show Off Mascara:
This mascara gives me good length and volume without smudging! So many mascaras smudge on me; but, not this one! I do find the formula to be a little bit clumpy. So, I just need to brush my lashes out with a lash comb after I use it. It also helps to wipe off the wand a little bit before applying. I like the curved shape of the brush.
What a fun color collection! I sure have been having fun "playing" with PLAY (lol! I know, I just couldn't resist that now, could I?). Be sure to check out Beauty ADDICTS! I can't wait to explore this line further!!!
XOXO!!!