Do you love a good bath this time of year just as much as I do? Do you find that it is hard to find the time for a good soak in the tub? Well, tempt yourself with some decadent and indulgent bath products! It will motivate you to carve out some extra time for yourself. You will be happy that you did! If you missed out on my New Year's Beauty Resolutions post, one of my goals is to do this exact thing!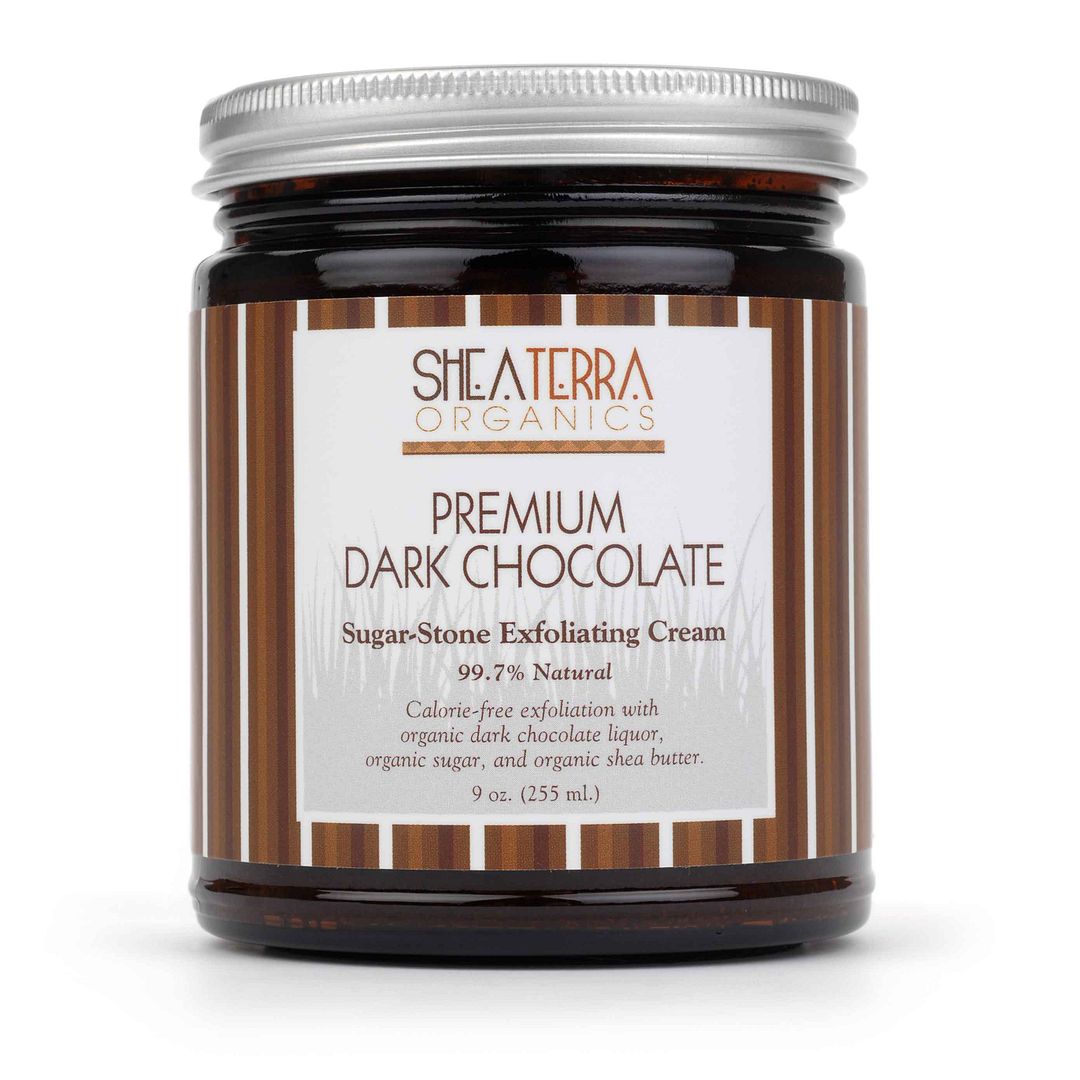 Shea Terra Premium Dark Chocolate Sugar Stone Exfoliating Cream:
This deliciously decadent scrub is made with pure premium dark chocolate.
Dark Chocolate is packed with antioxidants. In addition to chocolate, this scrub contains organic shea butter for moisture and softness as well as organic sugar and volcanic stone for powerful exfoliation. The overall result is super soft and smooth skin!
This scrub is a total pleasure to use! As a chocolate lover, I am hoping that use of this scrub can help curb my chocolate cravings! :)
Retails for $22 at
Shea Terra Organics
Shea Terra Jasmine Ylang Ylang Kalahari Mineral Bath Salts:
I am such a huge fan of bath salts! Salt draws toxins and swelling from your body. This reduces inflammation and just makes you feel better! A bath combines the effects of bath salts wi. the weight and warmth of water. A soothing bath can really do wonders for any body aches and pains. Bath salts also promote skin healing and regneration. I first discovered using bath salts for pain relief when pregnant and unable to take any pain relievers for the aches and pains of pregnancy. A nice bath with salts really can do wonders!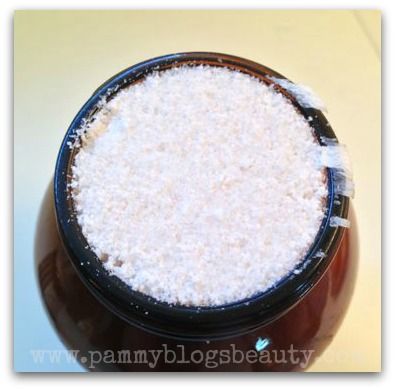 Shea Terra's bath salts contain salts from the Kalahari Desert. These unprocessed salts are rich in over twenty minerals (e.g., silver, bromide, calcium, potassium, and magnesium).
Shea Terra's Mineral Bath salts come in 4 Varieties:
Frankincense & Kenyan Myrrh Illuminating Mineral Bath Salt ($24 / 16 oz.) Detoxify your skin and body by eliminating toxic build up with rare Kalahari Desert mineral salts. Frankincense and Kenyan myrrh oils illuminate the mind as they clear and transcend. Wild marula and ootanga oils produce incredibly soft skin.
Jasmine Ylang Ylang Kalahari Mineral Bath Salts ($24 / 16 oz.) Relax your mind with the tantalizingly sweet aroma of real jasmine and premium ylang ylang essential oils. Contains wild marula and ootanga oils.
Bushmen's Buchu Kalahari Mineral Bath Salts ($24 / 16 oz.) Bushmen's buchu, a rare plant found in southern Africa, relieves muscle pain with its antispasmodic properties. The wild marula and ootanga oils keeps skin soft and supple.
African Blue Calming Kalahari Mineral Bath Salts ($24 / 16 oz.) Precious, scientifically proven calming oils gathered from remote areas in Africa enhance the healing properties of this mineral bath. Contains wild marula and ootanga oils.
New to Shea Terra organics? Their products contain organic and wild harvested ingredients sourced from various regions in Africa. I have yet to meet a Shea Terra product that I don't love! Great stuff!!!
So, have I inspired you to soak in the tub? What bath treats do you like to use?
Thanks for reading!
XOXO!!!