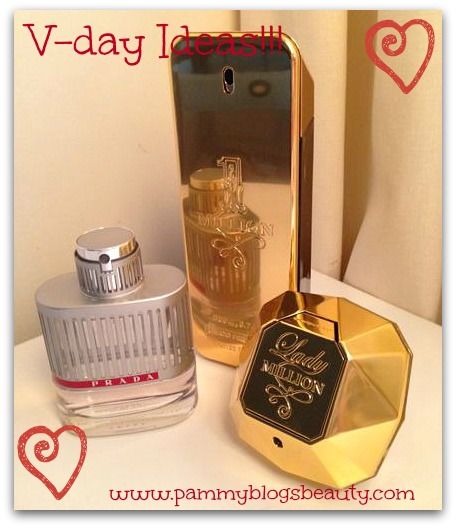 What are you going to get the Man in your life for V-day? Men can be so hard to shop for!
I usually opt for fragrance for my Hub when looking to purchase him a gift. He is actually a cologne fanatic. He goes through fragrances at warp speed, lol! So, I it is always a good gift for him. He likes to both switch it up and try new things as well as stick with some of his all-time faves!
Fragrance Ideas for Him: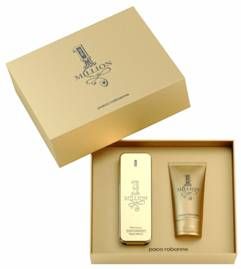 Paco Rabanne's 1 Million:
Paco Rabanne 1 Million is a masculine fragrance with a high impact signature that gives it a fresh, spicy and leathery scent. The fragrance starts with a series of luminous and sparkling notes. The freshness of grapefruit, mint and blood mandarin in the top note is followed by the rare intensity of the middle composed of rose absolute, cinnamon and spicy notes. These all come together with the ultimate velvety harmony of leather, white wood, amber and Indonesian patchouli essences.
My husband's most recent favorite has been
Paco Rabanne's 1 Million
. If you missed my previous review, please check it out
here
. :) It is absolutely delicious on him! It is currently his most-warn scent and also the scent most likely to get him those "you smell good" compliments from random people. I know that I can always get him a refill of 1 Million. He would be thrilled to have another bottle! 1 Million has a new gift set available now with both the eau de toilette as well as a 1 Million shower gel for $79 at
Macy's
.
Lady Million:
If you are scoping out 1 Million for the man in your life, be sure to check out Lady 1 Million, too! The bottle looks like a large faceted diamond! Too cute! You can actually set it on your dresser by laying it down on any of its angled facets.
Lady Million is a strong signature scent. It is fresh, floral, and woody. This scent makes you want to get noticed while also feeling strong and sexy. I love it!!! This is a memorable scent that I love wearing. I feel that it pairs nicely with 1 Million for his/her scents (without being too matchy/matchy).
Notes: bitter orange, raspberry, neroli, Arabian jasmine, Gardenia, and Patchouli.
The Skinny: $88 for 2.7 fl oz.
Prada's new Luna Rossa:
This scent is so fresh and great for spring! The nautically inspired scent takes its name from the Prada Luna Rossa Sailing boat. The Luna Rossa scent is not only extremely fresh, but also strong and sensual. The bottle design is just so "Prada": A blend of modern clean lines with elegant sophistication and an edgy feel. My husband immediately fell in love with this scent and dubbed it his "scent for Spring". Plus, the bottle looks really cool sitting on his dresser!
TOP: a Bitter Freshness; Bitter Orange Essence activates a raw and immediate facet of Lavender: bitter-fresh and invigorating
MIDDLE: an Aromatic Heart; Lavender, aromatic Clary Sage and Spearmint Nanah Essences channel the spirit of vast open spaces and rugged, natural elements; richly nuanced and sublime
BASE: a Woody, Ambery Signature; Ambroxan and Ambrette Absolute create a woody amber-like signature – the dynamic paradox of synthetic and natural ingredients brings a warm sensuality: refined, dignified and timeless
The Prada Luna Rossa Collection includes: Eau De Toilette Spray (1.7 oz.), $62.00 Eau De Toilette Spray (3.4 oz.), $82.00 Eau De Toilette Spray (5.1 oz.), $102.00 Shower Gel (6.8 oz.), $34.00
After Shave Lotion (4.2 oz.), $55.00
Prada's Luna Rossa is available now exclusively at Macy's. In April 2013, it will roll out to Sephora, Neiman Marcus, Saks, Nordstrom, Bloomingdales, Lord & Taylor, Ulta, and Dillards).
ddd
Thanks so much for reading!
XOXO!!!