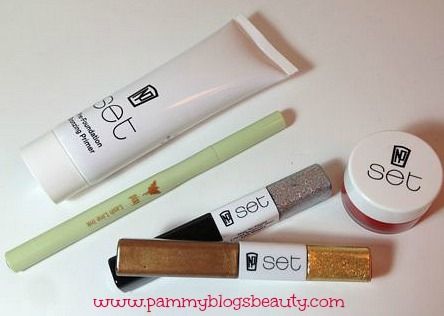 Gearing up for the big V-day? Here are some beauty (and Fashion!) essentials from
Target
! Like many of you, Target is one of my favorite places to shop! Not only are their prices great for cosmetics and clothes, but also I have lately been doing my grocery shopping there, too! Love that I can pick up everything from baby essentials to a salad at good ol-Tar-jayy!
Cosmetics-wise, I especially love shipping the Target-exclusive brands: Pixi, NP Set, and Jemma Kidd. These lines are what I would call "moderately priced". They are the "high end" of drugstore brands. While the prices are a bit higher than the other drugstore lines, they are still more affordable than your department store cosmetics. So, you are still getting a good deal!
Here are some of my V-day inspirations from Target:

No matter what your plans for V-day, Target has got you covered: Night in with friends? Romantic Dinner? Family Night at Home? Here are a few assortments from Target to get you inspired no matter what you are doing!
Night with friends: 1. Merona Crossbody Bag in Pink ($26.99), 2. NP Set Day-to-Night Liners ($15.00 each), 3. Circular Lace Earrings in Gold ($7.99), 4. Converse One Star Sleeveless Britney Top ($24.99), 5. Mossimo Ponte Pencil Skirt in Deep Berry ($19.99), 6. Threshold Ceramic Frames ($9.99 each), 7. Bodycology XOXO Collection ($3.99 each)

Romantic dinner: 8. Mossimo Black Envelope Clutch in Black and White ($24.99), 9. Mossimo Ponte Peplum Sleeveless Dress ($27.99), 10. Threshold Berry Vases ($14.99-$19.99), 11. Multi Strand Necklace in Pearl and Aqua ($16.99) and Multi Stone Bracelet in Ivory and Aqua ($12.99), 12. Pixi Tinted Brilliance Balm in Rosy Red ($16.00),
13. Umberto Beverly Hills Volume Boosting Foam ($8.99)

Family night at home: 14. Xhilaration Junior's Knit Tee and Short Sleep Set ($12.99), 15. PixI Nail Colour in Amazing Amethyst ($8.00), 16. Red Pintuck Pillow ($24.99), 17. Mossimo Black Scarf in Black and White Diamond Print ($14.99)

What are your plans for Valentines Day? Us? We are going to have a Romantic Dinner at Home after the baby goes to sleep! :)
of the beauty items