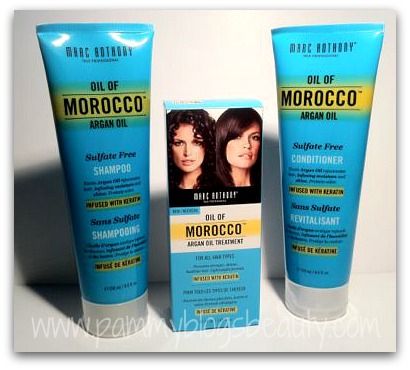 My Poor "Tortured" Hair:
My hair type
I really try to baby my hair. It is super-duper long and highlighted. So, I need to be gentle when washing and styling it. Heavy highlights can really dry out and damage your hair. So, I try to combat the damage with products containing protein and moisture. Also, my hair is extremely thick. It is also fine in texture and very straight. So, I need products that moisturize and repair without weighing my hair down. My hair really seems to "soak" in product. I can be quite heavy handed when applying leave-in conditioners and other leave-in products. Rarely is a shampoo or conditioner "too moisturizing" for me. Usually, they are not hydrating enough.
Weak, dull, dry hair
is often the byproduct of a damaged cuticle resulting from regular styling, processing and environmental stress over time. A damaged cuticle exhibits 1) a roughened surface with less light reflection and thus less shine; 2) a frayed texture causing frizz and tangles; 3) a failure to stay closed, allowing moisture to escape; and 4) an inability to lie flat resulting in a weak structure and diminished elasticity.
I need products to combat this type of damage! Marc Anthony's Oil of Morocco Argan Oil line targets dry/damaged hair.
Marc Anthony has spoiled me with some great products lately! Ya'll know me...I am a sucker for great packaging! Look at this *adorable* package they sent!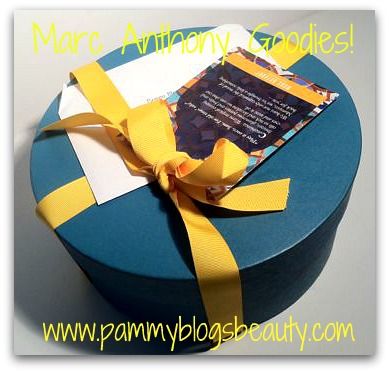 Argan Oil (with Keratin): Strength, Moisture, and Shine!
Doesn't it seem like Argan Oil is everywhere lately? Skincare, hair care, moisturizers...you name it! This powerhouse oil from Morocco works wonders for giving hair moisture and shine. The wonders of Argan Oil inspired this
Oil of Morocco line from Marc Anthony
! In addition, the products in this line are infused with Kertain. So, you are getting both moisture (from the Argan Oil) and strength (from the Kertain) with this product line.
Well known for centuries in its homeland as a beauty staple for healthy looking hair,
ARGAN OIL
is the foundation for this new collection. Its many benefits –
strengthening
,
moisturizing
,
shine
and
damage relief
– have been bottled with the
fortifying
,
protecting
and
cuticle correcting
power of
KERATIN
to ensure your hair transforms into a lush, rich shine that reflects a healthy cuticle. No matter what your hair type or style, your hair will always look its best when it is strong, supple and shiny.
Oil Of Morocco Argan Oil Shampoo:
This sulfate free shampoo gives your hair deep cleansing while also nourishing hair with Keratin and Grapeseed and Argan Oil. I love the lather and the light and creamy lingering scent. You only need a small amount of product to work up great lather and get your hair super clean.
Cleanse your way to stronger, shinier, healthier looking hair. The sulfate free shampoo deeply cleanses to rejuve- nate and rid hair of impurities. Infused with
Keratin
,
Grape Seed Oil
and
Argan Oil
, it helps to restore strength, protect from damage and revive shine. Plus it controls frizz and preserves color.
Oil of Morocco Argan Oil Conditioner:
The conditioner is super thick and rich. It texture and consistency almost feel more like a deep conditioner. For me, a conditioner can never be "too heavy" or too moisturizing. So, the thicker...the better! This conditioner really coats the hair and leaves it feeling smooth and manageable.
Nourish, strengthen and infuse moisture into your hair. This ultra-hydrating conditioner instantly smoothes frizz while creating soft, shiny, supple hair. Formulated with
Keratin
,
Grape Seed Oil
and
Argan Oil
, it deeply penetrates to fortify, add high luster and improve manageability. Protects from damage and color fade.
Oil of Morocco Argan Oil Treatment:
This penetrating treatment nourishes your hair with Argan Oil, Olive Oil, and smooths with silicones. I know that many people avoid silicones. For me, a silicone-based leave-in hair smoother is essential! I smooth about 1 1/2 pumps worth of product through my hair from the ears down. I usually apply when my hair has air dried for a few minutes. Then I comb through and style. Sometimes I apply an additional "touch" of product to the ends only when my hair is dry (literally just a "touch" of product as too much will leave you looking and feeling greasy).
A daily, lightweight oil for stronger, glossier, frizz-free hair. Created with
Mediterranean Olive Oil
and
Argan Oil
, it deeply penetrates to fortify, protect and condition hair.
Keratin
,
Vitamin E
and
Shea Butter
hydrate and soften. Whether your hair is curly, straight, thick or thin, this Treatment will become a daily staple in your beauty regimen.
My Results:
My hair really loves the Oil of Morocco line! Actually, I think it is my favorite Marc Anthony hair product so far! The combined use of the three products leaves my hair very silky smooth, shiny, and manageable. Plus, it reduces frizz! I love how my hair is left feeling soft and shiny, yet it is not weighed down in the slightest! Actually, my hair seems to be extra bouncy!
The Skinny:
Marc Anthony hair care products are available at Ulta, Rite Aid, and Drugstore.com.
Products retail for $7.99 (treatment) and $6.99 (shampoo and conditioner). So affordable!
Thanks for reading!!!
XOXO!