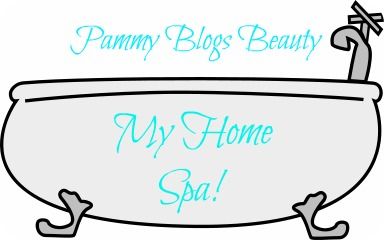 Scrub-a-dub dub. What is in my tub? My "Home Spa" series continues with fabulous new products from
bodycology
:
Wild Poppy, Sunkissed Citrus, and Toasted Vanilla Sugar
!!!
Bodycology is a super affordable bath and body line that has a range of body washes, scrubs, hand soaps, and fragrance mists in a variety of enticing scents. If you are a fan of Bath and Body Works or the Body Shop (like me!), then I think you would really enjoy the product offerings from bodycology.
For this review, I tested out bodycology's Fragrance Mist in Wild Poppy, the Nourishing Body Cream in Sunkissed Citrus, and the Body Scrub in Toasted Vanilla Sugar. These products all smell super yummy!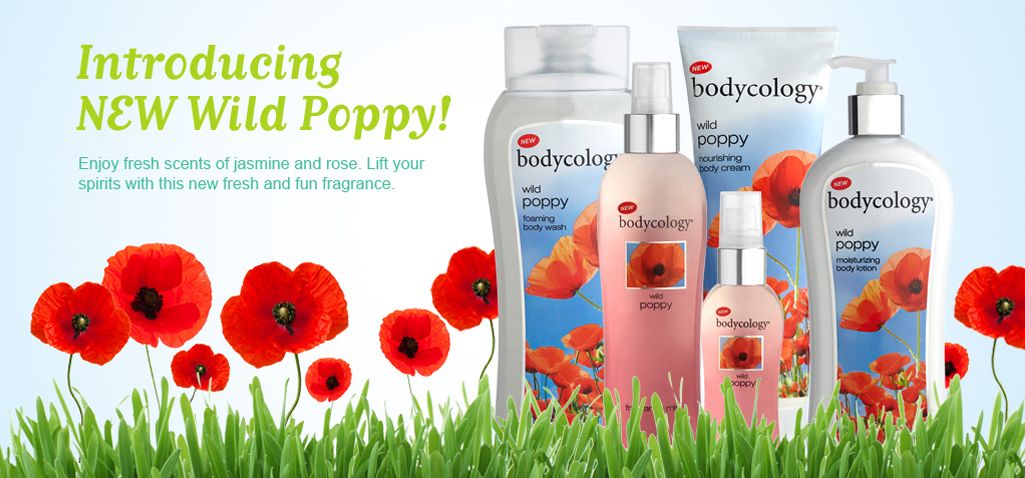 Body Spray Love!
Usually, I like to either wear body sprays on their own or to layer them over perfume. It just depends on my mood! It seems that I often opt for body spray instead of perfume during the summer months when I just want a light layer of scent. Body Sprays just makes you feel so fresh in the hot weather!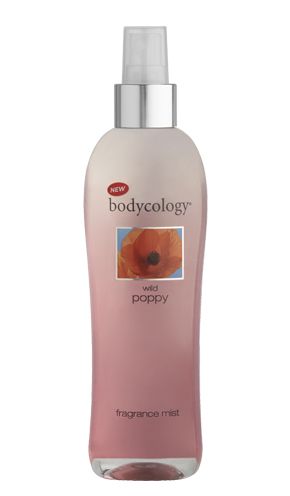 Bodycology "Wild Poppy" Fragrance Mist:
OMG! This scent is practically a dead ringer for Clinique's "Happy Heart". Happy Heart is a much-loved scent in my current perfume collection. I have worn various versions of Happy for many many years. It will always remain a favorite scent of mine! So, clearly I am thrilled to find that Wild Poppy is a lighter version of a very beloved scent! The Wild Poppy body spray is obviously much, much lighter as it is a body spray. But, I would say that this is a very close dupe for Happy Heart otherwise. Yipee!
The Wild Poppy scent itself is just lovely! Bodycology describes Wild Poppy as a fresh scent of jasmine and rose. This light-as-air fragrance mist is such a pleasure to wear. The scent is super light (even for a body spray); but, I like that! I am someone who likes to apply body spray throughout the day every day. It is what I do to "freshen up"! So, I want a scent that I can apply with great abandon without worrying about over-doing it! Also, I like my body sprays to be light enough so that it won't overpower the perfume that I put on earlier. Often I like to mix and match body sprays over perfumes. But, I am quite certain that I will typically pair this Wild Poppy Fragrance mist with Clinique's Happy Heart!
While this Bodycology Fragrance Mist is light; you can still smell it on the skin. Like with many body sprays, the scent does not linger that long. This soft scent is bound to get you those "you smell good" compliments rather than "what perfume are you wearing" comments (does that make sense?). You could probably increase the wear of this scent by layering it with matching bodycology products like Wild Poppy Body Wash or Wild Poppy Body Cream.
The formula is conditioning and it contains aloe. Apply it by spraying it on your wrists, neck, and under ears, and shoulders. Also, you can mist it into the air and then step into it for all-over scent. I do all of the above. I like applying it all over so that it scents my hair and clothing too.
The scent is so feminine and fresh. It seems as I like this scent even more each time I spray it! It really is a perfect Spring and Summer fragrance!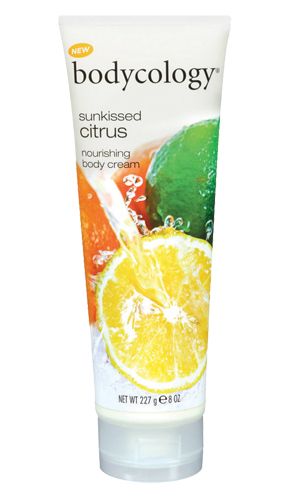 Bodycology Sunkissed Citrus Nourishing Body Cream:
To me, this is such a spa-like scent. Maybe that is just because spas always serve you water with slices of citrus fruit in it!
I am always in need of a good body cream. I slather these on all over my body after showers and baths. Generally, I like my body creams to provide good moisturization without making me feel greasy.
Bodycology's Sunkissed Citrus Body Cream contains scents of mango, tangerine, and grapefruit. To me, the mango scent really stands out. Yummy! The scent lingers very nicely on the skin. This body cream would be great layered with a matching bodycology body spray! I like this type of scent for a daytime scent. It really enjoy surrounding myself with this type of scent after a morning shower on a warm day.
The body cream formula contains beneficial ingredients such as aloe, shea butter, and vitamins E and C. The body cream itself is about a medium thickness. It is not thick like a body butter. I would say it is almost closer to a body lotion than a cream. It is totally non-greasy and it absorbs pretty quickly. It leaves a little bit of "drag" on your skin. The moisture clings to your skin. So, this product is very long lasting!
Bodycology Toasted Vanilla Sugar Body Scrub:
Mmm...vanilla! Vanilla will always be amongst my favorite scents. I really enjoy food scents or anything that smells like it could be a baked good. While I typically find Vanilla to be a winter scent, I do have a few Vanilla/Coconut scents that extend my use of vanilla products into the warmer months. This Vanilla Sugar scented body scrub pairs nicely with my vanilla/coconut scented products! Also, with all my summer self-tanning, I need a good scrub for even tanning. With that said, I will still likely get the most use out of this product when the weather turns colder. I just love rich vanilla scents in the winter!
Bodycology Toasted Vanilla Sugar Body Scrub
has a rich and sugary vanilla smell. Yes, this is a product that smells just about good enough to eat. This scrub is made with sugar crystals and shea butter. The scrub has a lot of grit. So, it really provides you with strong exfoliation. The scrub is somewhat hydrating, yet it is non-greasy! Therefore, it is a great scrub to use for self-tanning prep!
To use, just massage into your skin in a circular motion after cleansing. Then rinse off. Your skin will feel great! I find this scrub to be quite "gritty". So, I reserve this for the areas of my body that are less sensitive like my legs, back, and feet.

The Skinny
on the bodycology line:
Bodycology products are sold nationwide at stores like Ulta, Walmart, and Publix.
Prices range, for 8 oz bottles the following are Walmart's prices: Body Cream- $3.97,
Fragrance Mist- $3.97, Body Scrub- $4.47
Products are available in full size, travel size, and in gift sets.
If you are a fan of fun smelling body products, then you should definitely scope out this super inexpensive body product line! With the great prices (less than $5 per bottle!), you can stock up on a variety of fun scents (without any shopping guilt)!