New Product Launch:
Napoleon Perdis's "Nude Bar"!
With "Naked"-type cosmetics being all the rage in eyeshadows these days, "nude" collections are popping up everywhere. This "nude" collection by Napoleon Perdis really caught my eye as its focus is on skin and lips rather than nude eyes.
This collection is currently on a "soft launch" on the Napoleon Perdis website and Napoleon Perdis Concept stores only. This Fall, the collection will launch nationwide everywhere Napoleon Perdis is sold (Ulta, Nordstroms, etc). So, if you like staying ahead of the trends, go ahead and check out this beautiful nudes collection online and get a "jump" on Fall:
Napoleon Perdis's Nude Bar
.
Ready to Go to a "Nude Bar"?
LOL, I couldn't resist making some remark here re: the "Nude Bar" naming! Us makeup afficianados know that Nude is the "way to go". But, you might want to clarify your wording when referring to going online to a "Nude Bar".Tee-hee!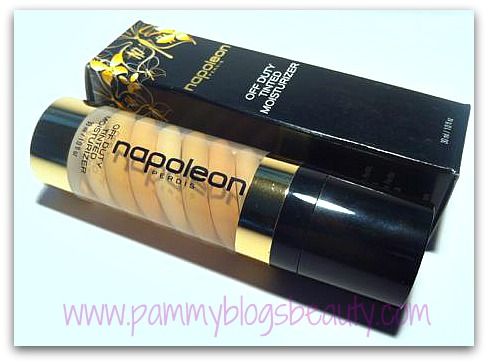 The Nude Bar Collection:
Off Duty Tinted Moisturizer
Devine Goddess Lipsticks
Double Agent Nude Lip Palette
Luminous Lip Veils
For this post, I will be reviewing Napoleon Perdis's new Off Duty Tinted Moisturizer. Stay tuned for future reviews for the Double Agent Nude Lip Palette and the Luminous Lip Veils.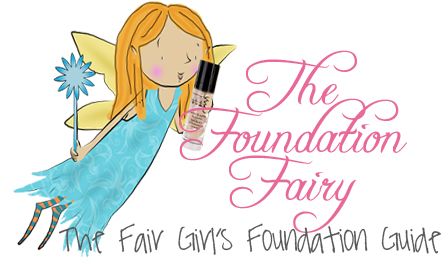 The Packaging and Product Design:
I have to start off by saying what a cool-looking product this is! The skintone swirls of tint embedded within a gel-like base just draw you right in! You just want to put this stuff on your skin to see what happens! This product just seems modern and light. Plus, cool swirlies aside, I love any type of skincare product that comes in a pump form (so sanitary!).
When you pump it out you can see that the product truly is a foundation-like tint suspended in a moisturizing gel base. There are three hues swirled into the moisturizing base. As you swirl it around and blend and mix it into your skin, the pigment releases and distributes the skintone shades into the gel. The product becomes a nice and sheer tinted foundation product. Really cool! My true makeup geek comes out with products like this.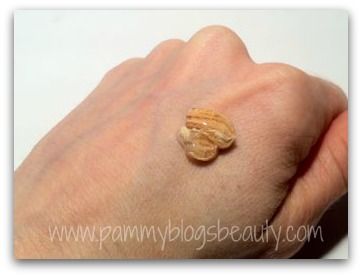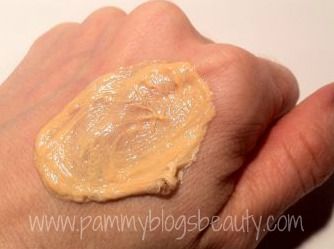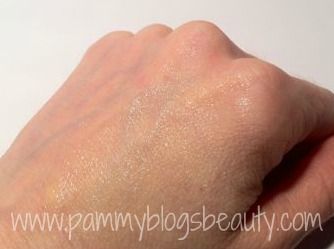 The Color and Wear:
This product is available in two shades: Light to Medium and Medium to Dark. I tested the shade "Light to Medium". On my skin, this foundation looks very sheer and natural. The sheerness allows the product to work for a variety of skintones. There is no question that your true skin shines through from beneath this tinted moisturizer. It gives a very natural effect. On me, it wore all day with no problems.
The Feel and Coverage:
Do you know what I love the most about this TM? The feel! This product literally feels like a "drink of water" for your face. It is so hydrating and refreshing to wear. The coverage is very light. So, if you need more coverage, you will need to add concealer. I think the lightweight look and feel of this product is just great for summer or any day that you want a light and natural (nude!) look.
The Skinny:
Available online now at Napleon Perdis and in Napleon Perdis Concept stores. This Fall, the collection will be available everywhere Napoleon Perdis is sold!
Formula contains

:

Encapsulated Glacier Water, Ginkgo Biloba, Ginseng, and Green Tea Extracts, Glycerin and Chamomile

Retails for $42.00 for a 1.0 oz pump bottle

This product can be worn on its own as a tinted moisturizer or under foundation as a hydrating primer.



So, go ahead and scope out your first "Nude Bar" (wink, I mean the online site, ya'll!) with this nice tinted moisturizer!
Check back again soon for my reviews of the Double Agent Nude Lip Palette and the Luminous Lip Veils!