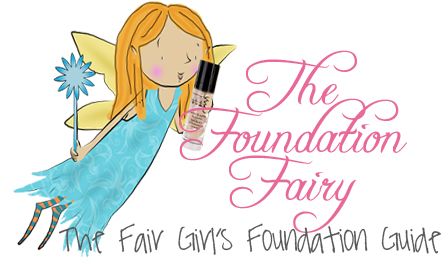 There is no doubt BB Creams are all the Buzz in Beauty right now!
BB Cream stands for "Blemish Balm", "Beauty Balm" or "Blemish Base". The idea behind a BB Cream is that it is an all-in-one product: skincare, primer, concealer, and foundation in one.
BB Cream History:
After hearing "BB Cream" mentioned on various blogs and YouTube channels, I did a bit of investigating. Apparently BB Creams have been around longer than I thought! They have been huge in Asia and overseas for years now. Previously, BB Creams were hard to come by...they were an import. Plus you have to match your skin tone. So, ordering internationally is just not appealing. What if you can't get a good match?
BB Creams were originally professional products that Dermatologists recommended for use with their post-laser treatment patients. The BB Creams were to soothe and protect the skin. The various formulations of Asian BB Creams tackle a variety of skin concerns and needs: anti-aging, "whitening", anti-blemish, evening skin tone, etc!
Well, US brands, to the delight of consumers like me, finally jumped on the BB Cream bandwagon! Many mass market brands are releasing BB Creams. They are cropping up everywhere! No, apparently they are not the same as the Asian BB Creams): These are the US's version of a BB Cream. To make a generalization, I would define a US BB Cream as a product that falls somewhere between a tinted moisturizer and a foundation (depending upon the brand) and which also is packed with skincare ingredients. That is the key difference here. BB Creams are intended to help improve your skin with anti-aging and anti-blemish ingredients while also protecting the skin and evening out your skin tone.
Does this mean what I think it does? Yes, a new category of product has emerged! Seriously, as a product enthusiast (cough, product nerd), this is so exciting!!! I want to scope out and try as many BB Creams as I possibly can! Not just because they are a new product category, but because I have high hopes that this type of product can fill my foundation-void and make me a quasi-foundation/BB Cream lover! That's right...foundation has never been my "thing". Oh yes, I have tried a million. But, generally speaking, I would rather wear a few dabs of concealer and powder. Tinted moisturizers are nice, but they really don't cover anything. Foundations have always seemed to "heavy". Yes, I am thinking the BB Cream route might just be where I need to head!
So, my dear readers, this is the first of many BB Cream reviews that you will see on Pammy Blogs Beauty. What is the lineup so far for review? Clinique's BB Cream, Garnier's BB Cream, and 3 Lab's BB Cream. I thought I would try a high-end BB Cream, a drugstore BB Cream, and a BB Cream from a skincare line. Also, there are a few other BB Creams that have caught my eye: Smashbox's and Boscia's. I hope to try those too!
My Skin Background:
Currently I would describe my skin as Normal/Combo Skin. Previously my skin leaned towards dry. But, I just had a baby and the hormones have left my skin a bit more oily through the t-zone. I am lucky as I rarely breakout. My skin is pretty even toned. But, I do have some redness around my nose and on my chin. My biggest complaint/problem areas are my dark under eye circles. But, I do not expect a foundation-like product to cover these. My pores through the t-zone are a bit large and certain foundations and powders emphasize these (yikes!). No lines or wrinkles yet! However I do have the occasional very fine line crop up around my eye area if my skin is dehydrated.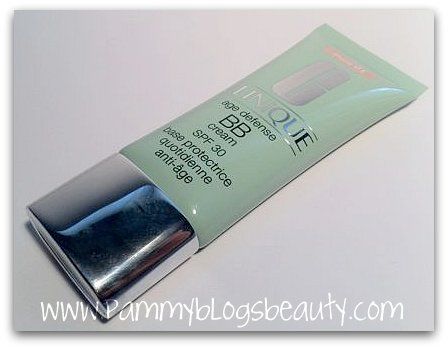 Clinique Age Defense BB Cream SPF 30: Shade 01
Clinique's version of BB Cream seems to be a combo of primer, concealer, and foundation. It is certainly more of a foundation than a tinted moisturizer as far as coverage. Plus, it has SPF and anti-aging ingredients. Also, it contains anti-oxidants, optical diffusers, and anti-irritants. I mean, if one is to wear some sort of "foundation", it might as well have good skincare ingredients in it, right? What a bonus! The anti-aging ingredients in BB Creams have already won me over as a fan!
I was pleased that I found a pretty good color match with this BB cream! Shade 01 is close match to my super fair skin. My skin leans towards cool tones. So, this shade works nicely for me.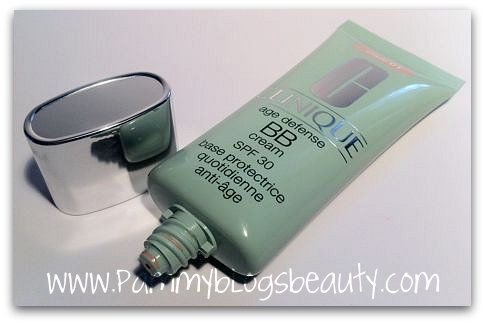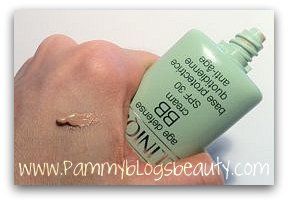 How I Wear:
This BB Cream is super-thick. So, I only use a small amount for my whole face. I apply over freshly cleansed and moisturized skin. Basically, I just dot a tiny amount on my chin, cheeks, and forehead and then blend out with my Sigma F80 flat top kabuki. I top it off with just a light dusting of loose powder through the t-zone (I am liking Sonia Kashuk's translucent powder).
My biggest tip is to use this product sparingly. When I first started using it, I applied too much and it didn't look natural. Just use a few dots and add more as needed. Also, be sure to blend it out quickly and thoroughly.
The Result:
I really like the look of this BB Cream on my skin. It doesn't feel heavy and it looks natural. Just a small amount cancels out any redness and improves the look of my pores. Yes, this product is very thick. But, I like that about it! The thickness of the product helps to fill in my large pores and act as a primer. The product seems very concentrated. So, I use a very small amount. This tube will likely last me a long time! It really amazes me that a product this thick can look natural on the skin. I am extremely pleased with how my skin looks with this product. I feel like I just look like I have naturally nice skin when I wear this.
I also love that this BB Cream has an SPF of 30. No, it does not replace my daily moisturizer/sun protection. But, I feel that this adds an additional layer of SPF which is just fine by me! The SPF contains both Titanium Dioxide and Zinc Oxide (that seems to be my winning combo of SPF...never breaks me out). Now, if you were relying on this product as your only moisturizer, you might be disappointed. I don't think that this product is moisturizing enough on its own to double as a moisturizer.
Well, only time will tell if this product is indeed "anti-aging". But, the good news here is that anti-aging ingredients are included in the formulation of this product. A good SPF and antioxidants over-time will help in reducing signs of aging.
Just for fun...I have to show ya'll the free gift that I got with this purchase! I really try to buy from brands like Clinique when they are running a GWP. So, while looking for this BB Cream, I was also looking for a free gift. I ended up purchasing the BB Cream at Dillards and got a super cute GWP! Let me know if you want me to test and review any of the pictured GWP items!
All-in-all I am quite pleased with Clinique's version of BB Cream! If I don't find another one that I like better during my BB Cream quest, then I will certainly repurchase. I find that this product wears great as an anti-aging primer plus foundation. No, I was not able to eliminate my moisturizer and daily SPF with this product. But, it is fabulous as a primer/foundation.
What do ya'll think? Have you tried this BB Cream? Are you going to jump on the BB Cream bandwagon? If so, what BB Creams intrigue you?