Let me start off by saying that I have never in my life owned and orange lipstick. That is saying a lot considering the size of my makeup collection and my many years of cosmetics love!
As I have continued to evolve with fashion trends and the simple act of discovering what looks good on me, I am turning more and more to the orange "family": corals and peaches. It all started with peachy-pink lip glosses: Mac Prrr lipglass and elf's mineral lip gloss in Fierce and blushes :Milani Luminous blush. Then I discovered that true peach worked for me too: products like LORAC's Plush luxe baked blush and Scott Barnes's Provocative Lip Slick. Next up, enter the Corals: Milani's baked blush in Corallina. So, as you can imagine, the next logical step is to gradually transition into orange. My gateway orange lippie: Revlon Lipbutter in Tutti Frutti.
Not only are these fun peachy/coral/orange shades complimentary to my fair skin tone and blue eyes, but also they are just darn fun to wear! Be it on your lips or the color of a cute bag or sandals, orange is the color for Spring/Summer 2012!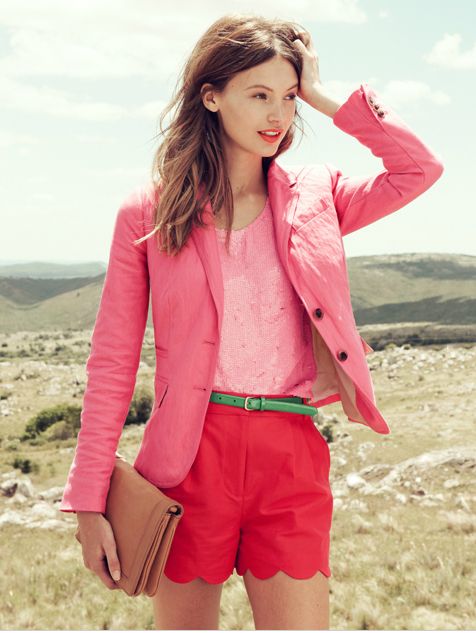 Ready to try this trend? Bari Cosmetic's "Love my Lips" line has a fabulous orange lipstick that you can try: #492 Orange Sorbet. For trendy makeup, sometimes a value cosmetics line is the best way to try it out without a huge financial commitment. "Love My Lips" lipsticks retail for $1.09 at Walmart and on the
Bari website
. This shade is part of the permanent collection.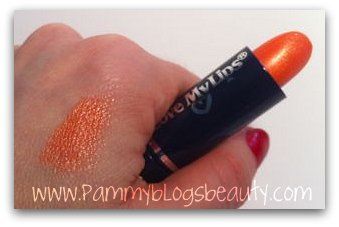 Will you be trying orange lips this Spring or Summer? What trend are you most excited about?