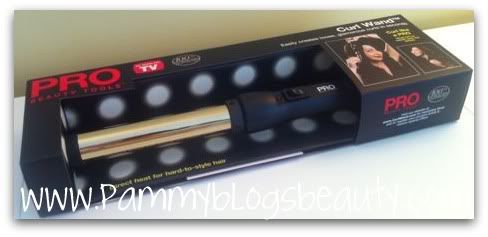 Looking to try a loose beachy wave look? Well, I might just have the tool for you!
Pro Beauty Tools Curl Wand creates beautiful loose waves quickly and without too much effort.
A bit about my hair:My hair is super long and naturally stick straight. While portions of my hair recently went through a wavy phase (from discontinuing birth control), my hair has adjusted back to its natural straight tendency. So, not only is my hair hard to curl, but also its length and natural straight tendency seem to pull the curl right out of my hair. Alas, curls generally do not last long on me. So, with all that said, lets see how this product works for me!
For how-tos, review, and photos...keep reading!
What is the Curl Wand?
Pro Beauty Tools Curl Wand is essentially a "clip less" 1 inch curling iron. So, picture your standard curling iron without the clip. The design is great! It allows you to wrap your hair is a spiral around the wand without a pesky clip getting in the way. The barrel is evenly shaped (not conical, like many other curling wands). This is great as it allows for a uniform curl. You can get great waves with this iron!

Here is what came in the box!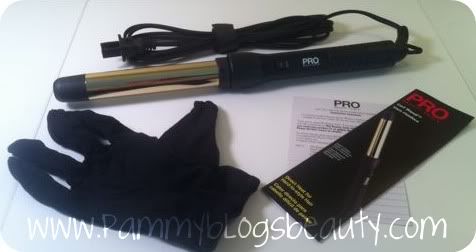 How Tos
:Here is the skinny on how to use this curl wand (adapted from the packaging instructions):
1. Start with clean, dry hair.
2. Clip hair back in multiple sections.

3. Begin with bottom section of hair.

4. Hold curling iron vertically on opposite side of your head. Wrap a section of your hair in a spiral around the wand. Optional: Wear the heat protectant glove on your working hand to prevent burns. If you are a klutz like me, you will need and appreciate this glove (it comes with the wand).

5. Hold hair wrapped on wand for no longer than 5 seconds and release. Presto! A beautiful wave!
Here is the picture from the back of the box that shows
the wand position while curling and wrapping hair.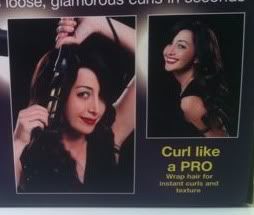 What do I like about this wand?
First of all, it is so easy to use. Also, it works quickly! I like the uniform shape of the barrel. I have another curling wand from another brand that is conical and I find that the curls are too tight on one end when I use that. I think you just get a nicer wave with the uniform shape.
Cons? The only one I can think of is just the simple fact that heat can damage your hair. So, if you use this too, please don't forget to use a heat protectant spray!!! I like Got2b Guardian Angel by Schwarzkopf (review coming soon!). Generally, I typically try to limit heat styling as much as I can on my highlighted hair. But for occasional use, I enjoy using heat tools.
Do the curls last?Well, for me, they lasted just about as long as usual. I always use hairspray and that helps keep the curl a little longer. The waves were loose on me and fell out over time. Which, honestly, was what I expected given the long length and straight nature of my hair. If your hair is shorter and holds curl, you will likely have better results.
Check out my photo! I adore the results!
For me, this is about as curly/wavy as my hair can get!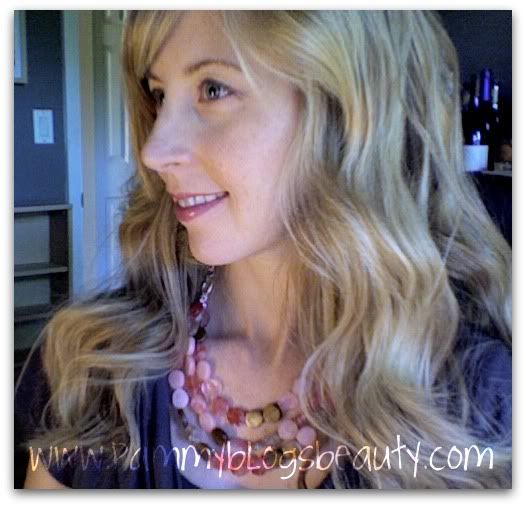 Announcement:Great news for you readers!!! I am hosting a giveaway for Pro Beauty Tools Curl Wand for one of my readers!!! Check back in a day or two as the giveaway will be posted soon!!!
Fellow straight hair gals, I would love to hear any tips or tricks for creating waves!!!
Thanks for reading my dears!