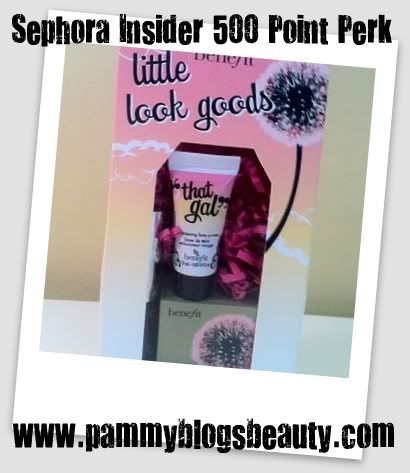 Hey there my dear readers!
I am so excited!!! I was finally able to spend up my long-accumulated Sephora Beauty Insider points on the current 500 Point Perk bonus! I just had to do a blog post to share my excitement!
Sephora Beauty Insider:
Have you heard of the rewards program at Sephora? Basically, you get a
Beauty Insider Card
that they scan every time you make a purchase (online or in-store). You accumulate a point for each dollar spent. Sephora offers 100 Points Perks and 500 Points Perks. The 100 Points Perk gifts are usually a single deluxe sample (and there are usually a few to choose from). The 500 Points Perk gifts are much bigger. Usually an assortment of deluxe samples or occasionally a full sized item or a specially packaged item.
For the longest time, I always redeemed my points when I reached 100. What can I say, lol, I am impatient! But after seeing some really good 500 Points gifts, this year, I decided to save up my points until something really good came around. So, my points balance was hovering around 490 for the past couple months. I wanted to save those points for a great 500 points purchase and Perk gift!
Well, I can't wait to show you what I got! Keep reading if you are curious!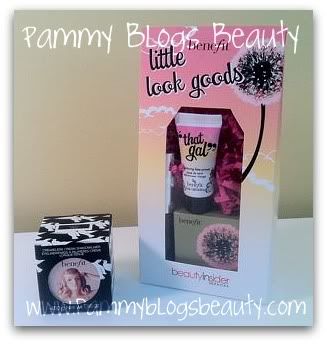 So, in honor of saving up my 500 Points for something super good, I have been ducking into Sephora every time I am in the mall just to scope out the 500 Points gift. I have passed on a few pretty good ones as I was just waiting on something that would suit my particular tastes. Well, when I saw that the current 500 Points Perk gift was a BeneFit gift, then I knew today was the day to cash in those points!
I am so excited about the fabulous deal that I got! I am currently on a big budget and am on a bit of a spending ban. I mean, lets face it, there aren't many cosmetics in my "need" category right now. So, it is a major thrill and a total treat for me to walk into Sephora and spend only $10 and then walk out with 4 products!!!
How did I manage to spend only $10??? Well, I had a $10 Sephora Giftcard that I used to make my purchase:
BeneFit's Creaseless Cream Shadow in Tattle Tale
. The rest of my items came from the free 500 Points Perk gift!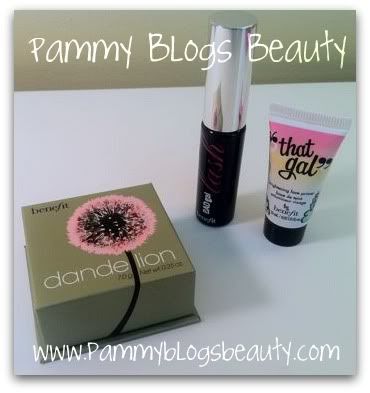 So, what came in the gift?
The gift is adorably packaged in a special Beauty Insider "Little Look Goods" package.
This package contains:
A deluxe sample of BeneFit's BADGal Lash: I am so excited to try this! I have heard great things about this mascara. High End mascara is such a treat for me. I normally use drugstore mascaras. So, typically, the only high end mascaras that I use are from gifts with purchase or gift sets.
A deluxe sample of "That Gal" Brightening Face Primer: I am super excited to try this product too.
A FULL SIZE Dandelion Brightening Face Powder: OMG!!! Ya'll know that I couldn't resist this 500 Points Perk gift when I saw a full sized Dandelion! Dandelion is one of my hands-down favorite blushes of all time! I have repurchased Dandelion at least 3 times and was currently without one. So, I am thrilled to have my hands on my beloved Dandelion blush! This product was my first BeneFit purchase years ago and what got me hooked on the brand. It is my favorite blush to wear in the winter when I want a natural look on my super pale skin.
So, needless to say, I am beyond thrilled with my Sephora 500 Points Perk gift! If you are a BeneFit lover and you have been saving up your points, then I think it is time you hit your Sephora to see if yours is offering the same gift!
Funny side note: While at Sephora, I felt like a tween when I asked for a sample of the new Justin Beiber fragrance! LOL! I must admit, it smells good!
Thanks so much for reading and sharing in my excitement!
Stay Beautiful!