Get the behind-the-scene secrets for everything you need to know about getting waxed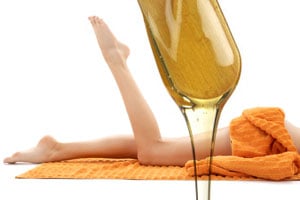 Ever wonder what's going through your waxer's mind while you're spread eagle on their table? You could ask, but that whole hot-wax-in-your-private-area thing can be a little preoccupying, which is why we tracked down waxing pros and asked them the awkward questions for you. You're welcome.

This is a Total Beauty syndicated post which does not
necessarily reflect the opinions of this blog.
This site
can receive compensation for posting this material.