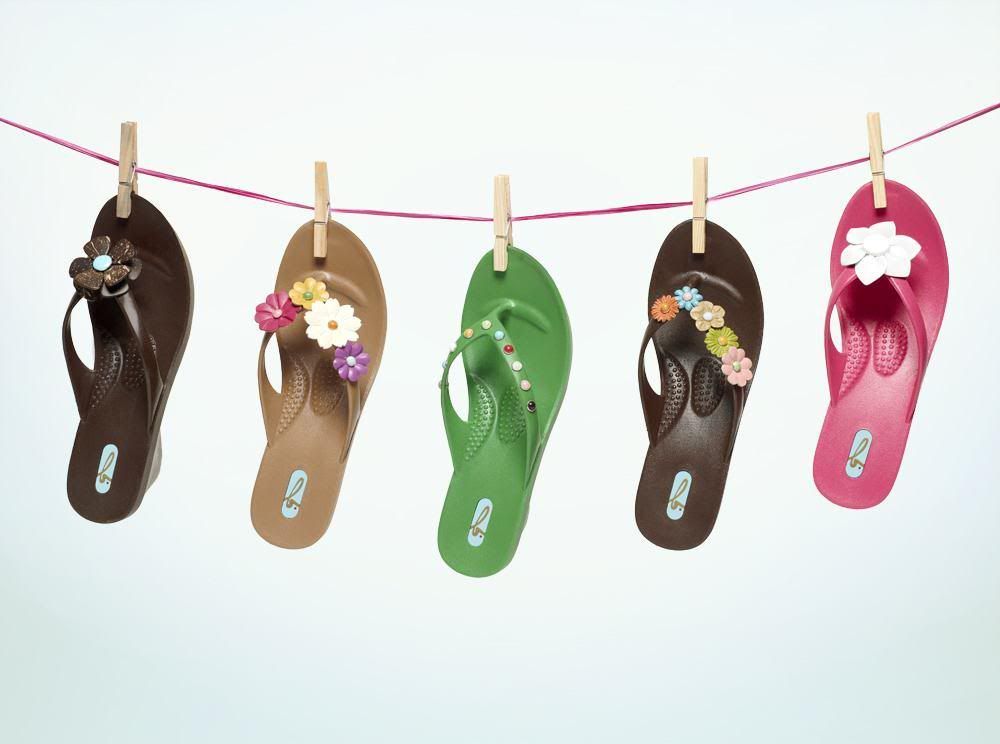 Are you girls ready for summer??? I know that I sure am!
OKAb shoes
are my total faves for summertime! I mean, seriously, as soon as it is warm enough to wear open-toed shoes, I live in these until it gets cold again. Not only are they comfortable, but they are totally cute too!
If you haven't had a chance, be sure to check out my
OKAb Shoe review
that I wrote right when I first started blogging! :)
To get ya'll in the mood for summer, I just thought I would share some photos and press info about the new Summer Line from OKAb "Shoes That Love You"!!!
Keep reading for brand info, photos, and an opportunity to win a $10 online Oka-b giftcard!!!
These cute shoes are made in my hometown of Atlanta, GA! These shoes feature reflexology-inspired design, antimicrobial & oder resistant material, non-slip and non-marking soles, machine washable and colorfast (these are so easy to clean and sanitize!), one piece construction, a ton of colors and styles, made in the USA, environmentally conscious, and Vegan friendly. These shoes are even recyclable!!! You can just send your old shoes into the company and they will be ground and mixed up to create new shoes.
I have been wearing these for years. I can tell ya that they last forever with minimal wear. Plus, as I mentioned, they are just so darn cute! I seem to collect compliments whenever I wear them. So, I am more than happy to spread the word!
Here is my fav pair from the collection:
Adorable!!!
These are new too!!! :)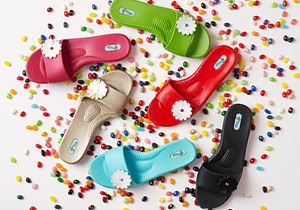 Love the Patent Bow on these!!!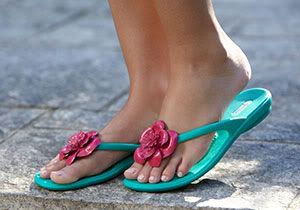 Other notable new additions to the OKAb line: Shoes adorned with natural stones and gems, the Angelica with leather summer flowers, the Anita with animal print bows, and the Alice with patent flowers. This is just to name a few. Check out the OKAb site: "
Shoes that love you
" to see the whole adorable collection!
The shoes are all designed with principals of reflexology in mind. You will have happy and comfortable feet as well as *cute feet*! These really are "Shoes that Love You"!
Thanks again to my dear friend Kelly who introduced me to these great shoes!!! (Love ya mean it Kell!!).
Giftcard Opportunity:
So, I am sure ya'll are wondering! How can you win a $10 online giftcard? Fill out the form below with your name, e-mail, and tell me what your favorite OKAb style is!!! I will announce the winner towards the end of May! So, be sure to enter! The shoes all retail around $30, so the $10 online discount will give you a good start! :) Please, only one entry per person! Good luck!
As always, thanks for reading! Stay beautiful!!!
XOXO!

The $10 online gift certificate