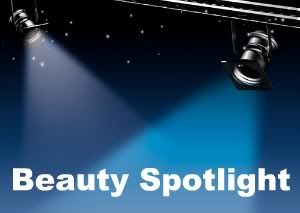 Welcome to the
Beauty Spotlight
. Every other week our beauty blog team will shine a spotlight on their best posts. Expect them to bring you the latest, the greatest and the most fun to find beauty products the world over!
It's almost legendary how much I love coral--this week I went
cuckoo for these five coral lipsticks
. Which of these summer shades are must-haves on your list?
Rouge Bunny Rouge eyeshadows
have grabbed the heart of Marcia from Beauty Info Zone
.
Lisamarie from Beauty Crazed spent all last week drooling over the new Essie Braziliant collection and still can't pick a favourite -
check out her digits
and help her choose!
Pammy finds her "custom shade" with Stila's new Custom Color Blush at
Pammy Blogs Beauty
.
Visionary Beauty gets a surprise when the
Laura Mercier Riveria Eye Quad
, an unexpected acquisition turns out to be a really useful, high quality palette!
This week, Jeanie of Makeup Merriment shares with her readers why she's so smitten with
Le Metier de Beaute true color eye shadow in Jojo
.
Zuzu's Petals at Everyday Beauty has discovered the perfect
sheer red lipstick for summer
, appropriately named Sweet Cherry.
This week Jane at Modesty Brown shares her
brush collection
. She talks us through her favourites and which ones aren't so great. If you like a peek at other people's collections, this one is for you!
London Makeup Girl has succumbed to the allure of the limited edition
Mimosa nail polish by Chanel
. She's not entirely convinced that Big Bird yellow nails work for her.
Perilously Pale is basking in the glow of
Le Metier de Beaute's Tuscan Sunset True Colour Eye Shadow.
Curious about what how makeup application can be different when you are a 40+ lovely? Older Girl Beauty has tips from Emmy award winning Makeup Artist, Eve Pearl -
"What the Pros Say..." - Eve Pearl
.
Styrch from Pretty in Dayton attends the
wedding of Project Runway Season 6 Alum Althea Harper
and has way too much fun!

I am a member of the Beauty Spotight