Hello my dear readers! I have a hair trends guest-blog post for you today on Summer Hair Trends. This post was written by Aleya who writes the blog for the Manhattan Beauty School:
The Hair Design Institute
. The Hair Design Institute has offered to let one of their instructors answer any hair questions that you ladies might have. So, please leave any hair questions in the comments below and I will send them to the Hair Design Institute for answers (and follow up with an answers post).
Guest Post:
Hair trends for the Summer of 2011 take inspiration for the 70s. Each look is feminine, fun and spontaneous and offers lots of style and texture. No matter how long or short you like to wear your hair, you're sure to find a hairstyle that suits your personality.
High Oversized Bun- To get this look not only should you have the bun almost directly on top of your head like a crown, you should make it messy as well. Imagine what a very loose oversized bun would look like when you woke up after going to sleep with your hair styled.

For More Summer Hair Trends, please keep reading after the jump!
Long Angles And Bangs- The Jennifer Aniston look is back, but this time let your bangs really grow out – right to the tip of your eyelashes. The long bangs help to soften the look of the angles while bringing attention to your eyes.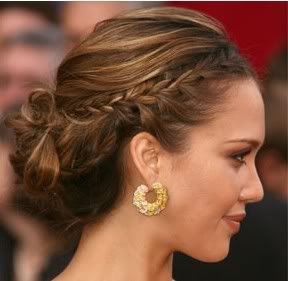 Braids- Wear them long, in a low bun or in a topknot. You really can't go wrong with braids this Summer.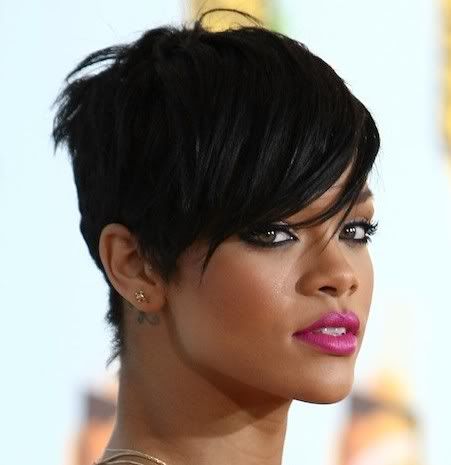 The Pixie Crop Haircut- A short haircut with long fringe that's super stylish. You'll find many celebrities wearing this look now and if you have the right bone structure, we highly recommend giving this look a try.
The Wavy Bob- If you always loved the look of a bob but didn't want to try one out because you didn't want to blow it out straight every day here's your chance! The bob that is in style for the Summer of 2011 should be worn wavy. Think Kim Kardashian with hair right up to her shoulders. This look is young, fun and flirtatious.
A great way to compliment your hairstyle this Summer is to wear a brightly colored hair accessory such as a flower, headband or barrette. Try one out with any of these styles to help keep your hair out of your eyes and to keep you feeling cool in the hot weather.
----------------------
I hope ya'll enjoyed the guest post! Please leave any hair questions in the comments below and I will get an instructor to answer them! :)