Affiliate Link
Press Sample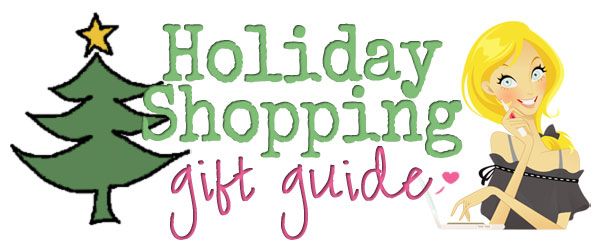 Holiday Shopping Gift Guide: Body Gift Sets and Supplements!
My Holiday Shopping Gift Guide continues with some of my favorite picks for Bath & Body Care Holiday Gift Sets!
Nice bath products are such an indulgent treat. So, they make perfect gifts! Bath and Body products are my go-to product category for Holiday Gifts. I just think that nice bath and body products are a universally well-liked gift across the board. Giving luxury bath products as gifts really does encourage the recipient to induldge and treat themselves to a nice bath or a pick-me-up shower. Plus, the gift sets available this time of year are such great values. I just might stock up for myself while shopping for my friends and family.
Laura Mercier:
Have you ever induldged Laura Mercier bath and body products??? A-ma-zing!!! Some of my very favorite scents are from Laura Mercier...from her fragrances, to the body butters, and the honey bath...completely rich and decadent gourmand scents.
Laura Mercier has a fantastic lineup of body care gift sets this year (in addition to her skincare and makeup gift sets). Here are a few of my favorites from the bath and body assortment of sets:
Le Home & Away Ambre Vanille Collection:
This collection will keep you stocked up on the decadent Ambre Vanille body butters in a full size and two travel sized tubes. This way, you can have one by your bed, in your handbag, and in your car. I find that having multiples of body creams and butters around increases how many times I apply per day which directly impacts how well conditioned my skin is. The more I apply the better. So, a set like this is a nice idea! Retails for $38.00.
Les Petits Souffles Souffle Body Creme Collection
:
This is the full collection of Laura Mercier's Body Cremes in a mini 2 oz size. This includes Almond Coconut Milk (my fave!!!), Ambre Vanilla, Creme de Pistache (another fave!), Fresh Fig (and yet another fave...lol, can you tell that I totally dig gourmand scents? lol!), Creme Brûlée, and Tarte au Citron. These cremes are so hydrating! Whenever I have these on hand, I use them like crazy. If you coat yourself in these after a shower or bath, you will be left with super soft and richly scented skin Honestly, I don't even need to follow these up with a fragrance as I am completely scented from just the creme.
This gift is great to give as a whole, or you can separate these out for 6 small gifts! Retails for $62.00.
Sweet Temptations Crème Brûlée Set
:
Nothing temps me to to take a bath more than luxury bath products! This sweet temptations set does just that with the decadent and rich Creme Brulee scented Body Creme and Honey Bath. This set also comes with a cute wooden honey dropper to dispense your honey bath into the water (just scoop and then let the water run over the wooden dipper). Retails for $50.00.
Josie Maran:
Josie Maran has incredible body products! Her whole line is enriched and based on the powerhouse ingredient: Argan Oil. This
Embrace The Good gift set
includes a full size (8 oz) Whippted Argan Oil Body Butter and two smaller 2 oz body butters. I am especially a fan of the Vanilla Pine scent! You can either gift this as a whole or give as individual smaller gifts. This set retails for $36.00.
Nerium:
Nerium has a
Daily Vitality Bundle set
that makes a great holiday gift! Okay, suppliments are not "exactly" a bath and body product...but, they do a body good (From the inside out).
This bundle set inclues the following:
Youth Factor™ Complete Vitality Complex- Holistic daily supplement's ingredients work at the cellular level to help support optimal function, maintenance and repair of your body, inside and out.
Youth Factor™ Superfood & Antioxidant Boost Powder- Daily use powder featuring body-fortifying antioxidants and hearty servings of fruits and vegetables to help boost your body into its optimal state of wellbeing.
Being by Sanctuary Spa:
These Tumbler & Bath Gift Sets are filled with must-have mini body treats in four unique scents. Each gift set includes a body lotion, a body wash, a body mist, a coordinating body pouf, and the cup with straw and a lid. These are perfect gifts for teachers, babysitters, hair stylists, and more. I really enjoy getting useful gifts like this as the body products are a treat and you can keep on using the cup. I got to try out the Hibiscus & Coconut Water and Salted Carmel & Macadamia scents. Yummy!
These sets retail for $18.00 each.
Neutrogena:
Are you a fan of Neutrogena's Rainbath? Well, there is a
Limited Edition package available that was designed and selected by Kerry Washington
. I just love her...and Neutrogena. So, I was thrilled to try out this lovely product. The scent is an ultra uplifting fresh plum and floral scent. I just adore it! This is a huge bottle that will last me forever in my shower. It leaves you feeling cleansed and softened without overdrying and without residue.
This huge 32 oz bottle retails for $22.49.
Kiehl's:
The
Disney x Kiehl's Creme de Corps Grapefruit Whipped Body Butter
is part of the Disney with Kiehl's for Feeding America® 9th annual charitable holiday collection. Kiehl's is proud to pledge 100% of the net profits from the sale of the collection to Feeding America® to help provide meals to families in need this holiday season.
I am a huge fan of
Kiehl's Creme de Corps Body Butters
and this one with the cute Mickey Mouse packaging and Grapefruit scent is a winner!!! I think that just about anyone on your list would enjoy this in their stocking.
Retails for $38.00.
Do you have your eye on any Bath and Body Care sets? I would love to hear about any special deals you have seen or sets that have caught your attention. Hopefully these sets and limited edition packaging products have given you some great ideas!
Happy Shopping and Merry Christmas!!!
XOXO!!!
Affiliate Link