Affiliate Link
Press Sample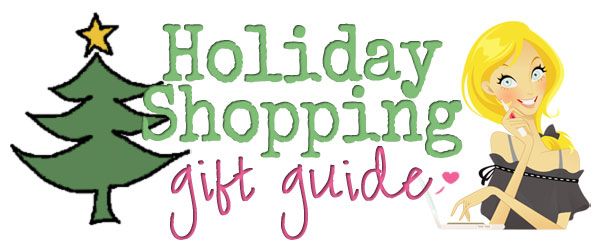 Christmas is almost here! Do you need some last-minute gift ideas? Fragrance gifts are always a hit with my friends and family. Sure, it can be hard to select a fragrance for someone else. So, I am going to give you a little information about each of these beautiful fragrances and sets to help you with your selections. The Holidays are such a great time for fragrance shopping. There are great deals out there and such beautiful sets and limited edition items. So, if you are shopping for a friend or loved one, or for yourself, there is such a great selection available.
For the Men on your List:
My husband is a huge fan of the citrusy yet smoky scent of Cedrat L'Homme Eau de Toilette. This is a zesty scent that is great for a year-round signature scent. It is both citrusy and aquatic with a woody base. This new scent is perfect for the fragrance-loving man on your list.
THE FRAGRANCE Refreshing, masculine and full of character, L'Homme Cologne Cedrat blends citrus notes of cedrat with icy notes of mint and cold spices. Head notes of cedrat peel and frosted mint refresh the hot air of Provence. This fresh, aquatic accord continues into the heart notes, then gives way to a lingering, masculine scent of violet leaf and lavender. Black pepper, pink peppercorn and ginger give a spicy touch to this accord. Finally, deep, woody notes of cedar, amber and musk soften the strong personality of this fragrance. An essential oil of cedrat from Corsica enhances this fragrance with its zesty notes.
Retails for $62.00 for a 2.5 oz bottle.
What a great deal on an amazing men's fragrance set! Penguin's Original Blend is a burst of Italian bergamot, kaffir lime, and crisp apple. This fresh scent is year-round wearable and very appealing! This gift set includes the Eau de Toilette Spray, Shower Gel, After Shave Balm, Deodorant, and Mini Eau De Toilette Spray. What a great deal and a ton of products! Plus, the set really is packaged beautifully. This would make a fantastic gift for sure!
Original Penguin's fragrance, Original Blend, is a refreshing, clean, marine scent that aligns with the Penguin guy's laid back yet socially active, fashion forward lifestyle. Opening with a burst of Italian bergamot, kaffir lime, and crisp apple, the scent infuses into a blend of crushed lavender, shaved nutmeg, and brushed suede and is then finely wrapped with a dry down of sandalwood, musk, and warm amber.
This set retails for $70.00.
For the Ladies on your List:
I just adore the sensual and ultra-feminine complex scent of Arlésienne. The fragrance is fresh and light and perfect for everyday wear or office wear. The bottle is beautiful and the scent is unique. This makes Arlésienne Eau De Toilette a perfect gift or stocking stuffer!
THE FRAGRANCE A floral bouquet with a captivating trail. Within moments, a citrus burst of bergamot lights up the fragrance and refreshes the spicy saffron note. This sparkling freshness contrasts with the bold, crisp, spirited greenness of galbanum, lured by the delicious almondy scent of hawthorn. May rose slowly opens its petals over honeyed and spicy notes, carried by a wave of floral opulence. Violet leaves from Provence reveal an unexpected green and aromatic note, accompanied by powdery facets with hints of iris. Finally, white musk gives a smooth, creamy touch and envelops this floral beauty in an irresistibly feminine sensuality.
A 2.5 oz bottle of L'Occitane Arlésienne Eau De Toilette retails for $68.00.
This warm, floral, and powdery scent really is beautiful! My husband loves flowery powdery musky scents on me. So, I am naturally drawn to this feminine scent. I just feel elegant and sophisticated when I wear it. There is also a sweetness to this scent that really draws me in. The more I wear it, the more I fall in love with it! I am reaching for this one over and over again and highly recommend it!
Just as timeless, Alaïa Eau De Parfum Blanche is a classic to be reinvented. Extremely feminine, warm and sensual, with both musky and sweet notes. Radiant floral impressions at the heart enveloped by the comfort of almonds on the top and the signature bare skin impression made of musky notes enriched by vanilla absolute.
Retails for $115 for 3.3 oz Eau de Parfum.
JOY is such a timeless classic! This scent brings me back to my childhood as I remember my Mom wearing this! So, surprise Mom, you will be getting JOY for Christmas this year!!! ;) This is such a classic scent for a reason...it is a gorgeous, sophisticated, and elegant scent.
A recognizable, timeless classic, coveted for its iconic scent and beauty. To celebrate a century of Jean Patou's atelier, the classic black bottle with its signature red cap makes a spectacular return for Holiday 2015. This Limited Edition 1 ounce JOY Eau de Parfum Spray is elegantly paired with 4 – 1.75 ounce luxury soaps scented with the intoxicating floral bouquet of JOY.
This JOY gift set retails for $110.00.

If you are fragrance shopping this Holiday season, I hope that this gift guide was helpful! Some new scents as well as some classic scents were included for both him and her.

As always, thanks so much for reading!
XOXO!!!
Affiliate Link