Affiliate Link
Press Sample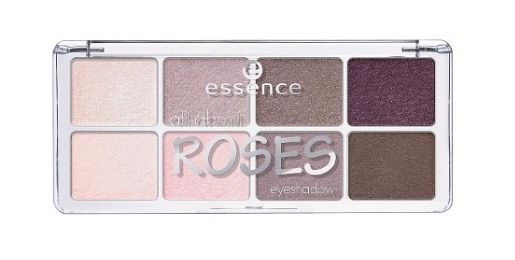 My Favorite Everyday Neutrals Eye Palette:
It is time that I gave this palette some major blog-love! Essence's All About ROSES palette is hands-down my favorite everyday neutrals eye palette of the moment. I literally use this palette every day and have even...hit pan (I know! OMG!).
To me,
essence's All About ROSES palette
has the perfect combination of shades: from a matte vanilla (perfect for brow bone), to a shimmery champagne (this is now my HG lid shade and inner corner highlight), to a matte neutral light brown taupe crease color (so perfect), to a shimmery light taupe (outer corner), and even a nice matte dark brown (beautiful used as a liner wet). This palette has everything I need for my favorite everyday look. I am absolutely thrilled with the color lineup in this palette.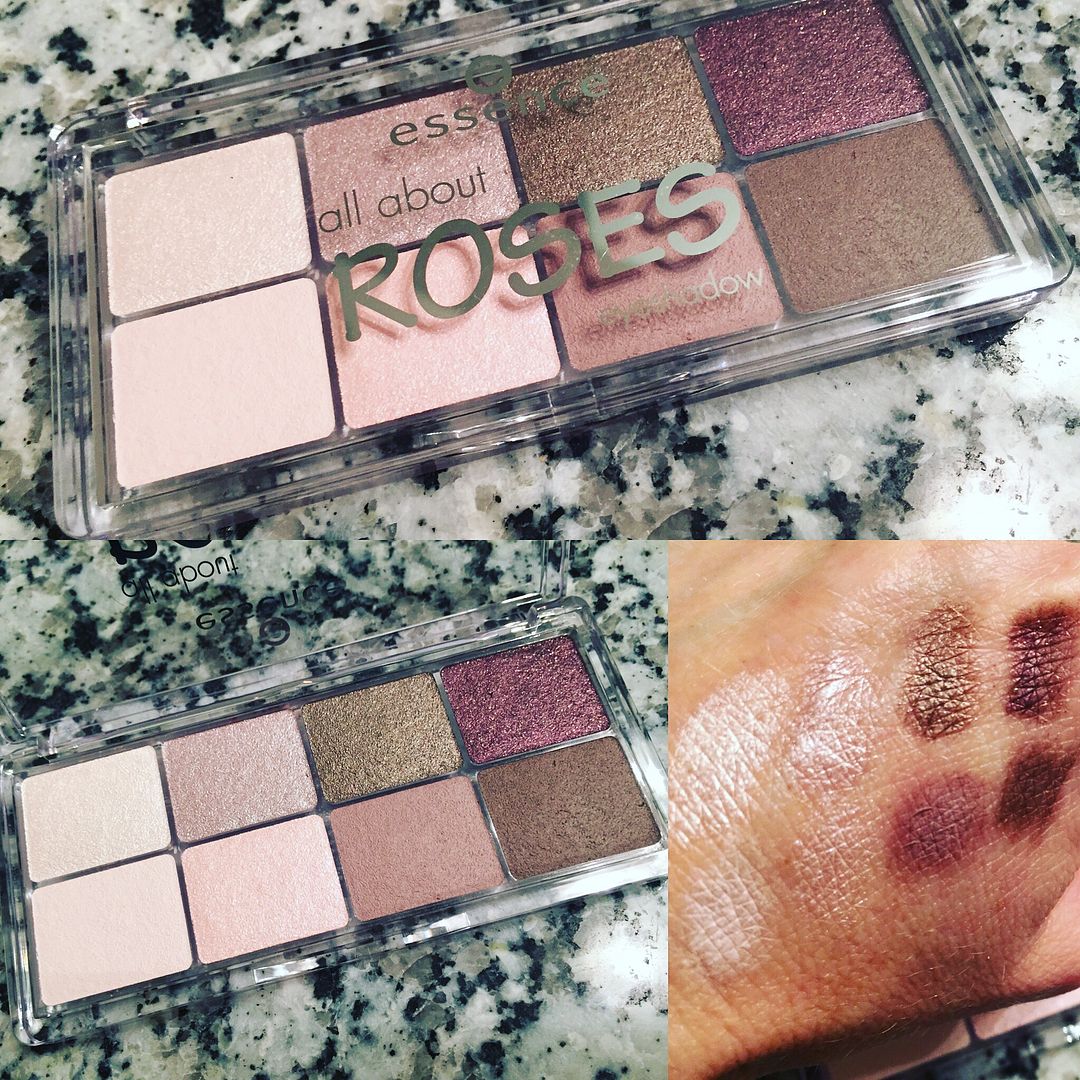 Now, lets talk about some other things that I love about this palette. First of all, the pigmentation and texture of these shadows is amazing! They are buttery smooth and blendable while also being richly pigmented. These shadows wear all day on me when I wear a primer on my oily lids. (Also, in the 90s heat of the late summer, I also wear a makeup setting spray daily to prevent all of my makeup from melting off).
I also love the size of this palette and the packaging. The packaging is a simple clear non-bulky acryllic palette. A clean and simple design that lets the makeup shades stand out. Slim enough to make it perfect for travel and storage in my everyday makeup train case.
Last, but not least ya'll, this palette is $5.49 at Target!!! OMG, seriously! What a steal when you consider you are getting a perfect palette!!! Essence has long been a go-to brand for me for "cheap thrill" good quality cosmetics. Essence makes it so easy to experiment and try new trends as you can get all of their items so affordably. Plus, when you find an item that is your new Holy Grail product, like this All About Roses palette, you can afford to stock up! Yes, I already have a brand new back up since I have hit pan on my first All About Roses palette. So, I was able to swatch a brand new palette for you lovelies!
Affiliate Link