Press Sample
Affiliate Link
Blogger Ambassador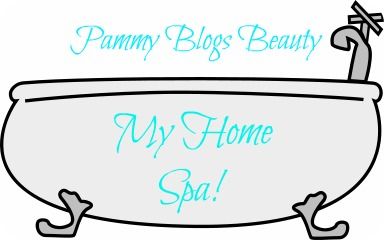 As much as I would love to head to the spa every time I want to relax, I do not have the time nor the budget to hit the spa on a whim. What I can do is to turn my bathroom into my own little luxury spa! The trick? Indulging in amazing bath & body products. The great news is that you can do this on a budget! My current love for my own home spa retreat is the new
Eucalyptus & Mint collection from The Healing Garden
!
I prefer to "match scents" when using bath and body products and doing a Home Spa experience. So, start-to-finish and head-to-toe, I love being able to use coordinating products. Plus, I am over the moon that there is a coordinating candle in this collection! The Eucalyptus & Mint scent is just so fresh and clean smelling. This scent is great for a refreshing bath in the Spring or Summer when it is hot outside. Also, this scent is appealing as a unisex fragrance! My husband enjoys this scent, too. So, if I am drawing a bath for 2, this is a great option! ;)
I love to rejuvenate my skin while relaxing with The Healing Garden's Eucalyptus & Mint line. I have tried the body lotion, body mist, soy candle, and Epsom salt scrub. These products are fantastic and the scent is just divine! The scent is so spa-like. The scent reminds me exactly of the spa products that were used in the luxury spa at the resort we stayed at in Mexico on our last vacation there.
To find out more about each of these products, please click "read more" below! :
The Eucalyptus & Mint Collection from The Healing Garden
:
The Healing Garden | Eucalyptus & Mint Epsom Salt Scrub: No spa experience is complete without a good scrub! This scrub is very scrubby! lol, you know what I mean...it is highly abrasive in a good way. I especially like to massage this dedadent salt scrub on my feet and heels. Sandal season is upon us! My feet really need the extra exfoliation to get them in shape to go bare this summer in sandals. I like to use this both in the tub and for using during foot soaks before a pedicure.
The Healing Garden | Eucalyptus & Mint Body Lotion: This is a fast absorbing and wonderfully scented body lotion. The lotion is rich and creamy (almost like a body butter). It sinks in fast and doesn't leave me feeling greasy.
The Healing Garden | Eucalyptus & Mint Body Mist: I like lightly misting this all over after a Eucalyptus & Mint bath experience. It layers nicely with the coordinating body lotion for a more lasting scent. Also, I like to sometimes just spritz this on during the day to refresh. The scent is so uplifting and envigorating!!! It instantly makes me feel fresh.
The Healing Garden | Eucalyptus & Mint Natural Soy Candles: These candles are not only great to burn when you are doing a Eucalyptus & Mint bath/spa night, but also anytime! I have one of these in my bathroom and one of these in my family room. I think that the scent is universally appealing anywhere in the house. Instant freshness and tranquility when you burn this!
About The Ingredients:
The Healing Garden's Eucalyptus & Mint line is the combination of cooling eucalyptus and invigorating mint help to promote alertness and rejuvenation. Eucalyptus oil is one of the powerhouse ingredients in this product collection. Eucalyptus oil is used for aromatherapy as the inhalation of the oil relaxes the body, by rubbing onto skin the oil relaxes sore muscles and also improves the health of hair. The ingredient can also treat irritated skin and wounds.
Affiliate Link