Affiliate Link
Press Sample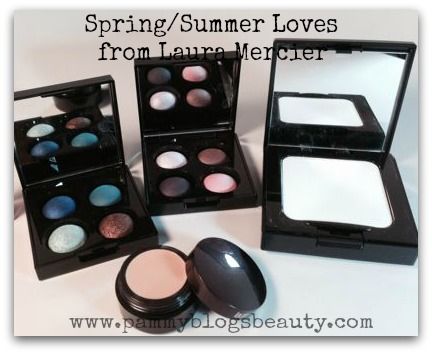 Laura Mercier
has a gorgeous new collection for Summer called "The New Attitude Collection" which features
bold, brave makeup colours that encourage you to be impulsive and adventurous.
The Inspiration:
It's time to step outside your own boundaries. Leave your comfort zone. Take risks, be brave.
Have fun with this adventurous colour collection where lips are vibrantly colourful. Nails get daring. Eyes have attitude.
Surprise yourself with bold blues, playful teals and on-trend purple.
Take chances, be impulsive and express the true you.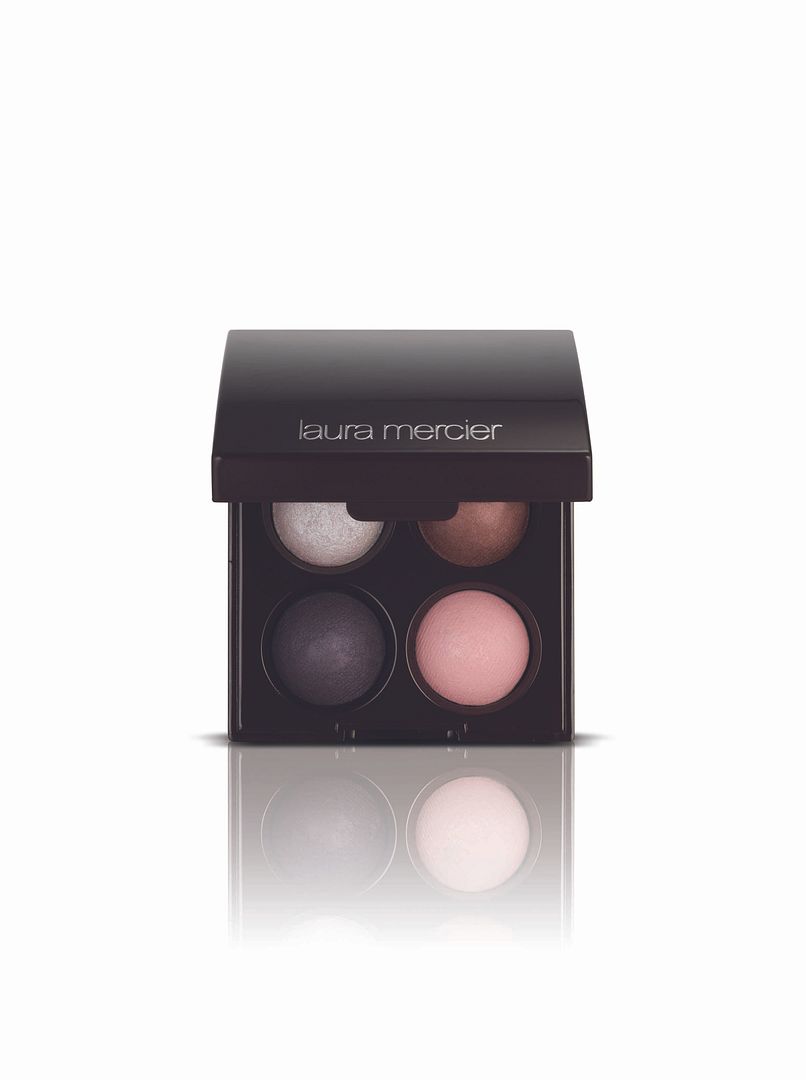 I tried out the gorgeous baked quads from this collection as well as Laura Mercier's Universal Invisible Pressed Setting Powder and Secret Concealer to get my makeup routine ready for Summer! To find out more details about all of these products, please click "read more" below! :)
Baked Eye Colour Quads:
(NEW and Limited Edition, retails for $44.00 each): These new Baked Eye Colour Quads are *gorgeous*!!! I tried out both shades:
Rendezvous in Monte Carlo
(a mix of pinks and neutrals) and
Summer in St. Tropez
(shimmery blues and a bronze/brown). Overall, I am a huge fan of baked shadows. These gorgeous quads can be used both wet and dry. I tend to use them dry for the brow and crease and then use them wet on the lids and as an eyeliner for more impact. used wet, the shimmery shades give you a gorgeous foiled look and the darker liner shades are intensified. Rendezvous in Monte Carlo has become one of my go-to everyday palettes. I am obcessed with the gorgeous pink color on my lids from this palette. So pretty!
Laura Mercier's Secret Concealer
(now with more shades available! Retails for $24.00): No one wants heavy or cakey concealer in the Summer. Overall, I want to go for a lighter makeup look and want concealer that blends well and looks totally natural. My dark under eye circles are the bane of my existence. Typically, I need very heavy coverage and concealer that is quite opaque. This Secret Concealer from Laura Mercier does a really decent job at covering my dark under eye circles. Plus, it is so creamy and blends so beautifully that it looks very natural. I find that I need a setting powder with it. So, I pair it with the Invisible Pressed Setting Powder for longer-wearing performance (see review below for that powder). Plus, the new 0.5 shade works great for my super fair skin! I think this concealer is now in my Top 5 Concealers for the Under Eye area! :)
Laura's cult classic moisture-rich emollient concealer formula is designed specifically for the sensitive skin under and around the eye area. It beautifully conceals without settling into fine lines and wrinkles.
6 new shades (12 shades total): .5, 1.5, 2.5, 3.5, 3.7, 7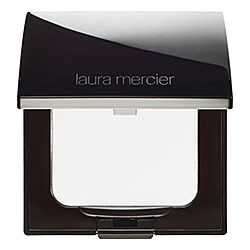 Laura Mercier Invisible Setting Powder
(Universal Shade, retails for $34.00): In the Spring and Summer, I go for a more natural and more dewy look with my face makeup. I opt for either no foundation at all or a lighter coverage tinted moisturizer, BB Cream, CC Cream, or natural/dewy finish foundation. The last thing I want to do is cake up those lovely dewy finishes with a super matte or powdery powder. However, I need my makeup and concealer to last and need a setting powder. Laura Mercier's Invisible Setting Powder is a perfect finishing touch! It sets my makeup and gives such a flawless look without being too powdery or cakey. It comes in a universal invisible shade. Plus, I love that it is pressed rather than loose...no mess and is easier to put in your handbag for touchups. Love this powder!!!
This multifunctional invisible powder perfectly sets makeup for prolonged wear; contains unique light-reflecting, spherical powders that help create a soft-focus appearance, diminishing the look of fine lines and imperfections while visibly smoothing skin.
These lovely products are all great additions to my late Spring/Early Summer makeup routine! What makeup items are you loving for the season?