Press Sample/Referral Link
It is time for my monthly
JustFab
selection!
Now, ya'll know that I just couldn't resist selecting boots! ;) Funny though, it really still is not boot weather just yet in GA. Yes, Fall weather is slowly starting to emerge with chilly mornings and evenings. However, it still gets quite warm during the day. So, while I love this month's selections, I have only had opportunities to wear them a few times due to the continued warm weather during the day! With all that said, I do love my
JustFab
boot selections for this month! I just can't wait for cooler weather so that I can wear them all the time!
What is
JustFab
?
JustFab
is an online fashion site and styling service. They offer trendy and affordable shoes, handbags, jewelry, jeans, and accessories to subscribers (called VIP members). When you
sign up to become a VIP member
, you take a style quiz. Then
JustFab
pairs you with a stylist who creates a personalized online boutique for you to shop from. Everything on the site is $39.95!!! You will be charged a monthly fee (unless you elect to "skip a month" then you won't be charged) which gives you credit for one item. So, that is one monthly fee for one item (not an item plus an additional fee). Of course, you could always purchase more than one item a month. They seem to have a lot of 2 for/ $39.95 deals, too. So, you can almost always find a good sale!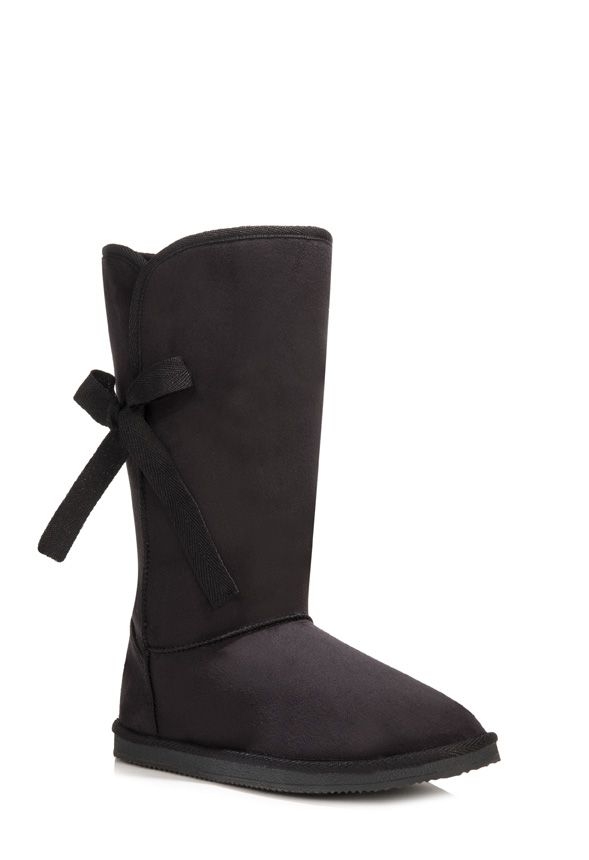 The Rochester:
This boot is soooooo comfortable! If you are looking for a super-warm comfy boot for super casual days, then this is the boot for you! The adorable bow and the fold-over capabilites give it a super girly and cutesie vibe. They come in black, white, and pink. The material is a soft faux-suede with a fuzzy faux fur linking. I am totally planning on ordering these in pink, too! Now, they are extremely warm. So, in GA, these boots are going to be reserved primarily for the super cold winter days. I am expecting a baby in late January and am already planning on packing these boots for the hospital! :)
A note on sizing: These boots come in Full sizes only. I am a 6 1/2. So, I ordered up to a size 7. I think that the 7s are a bit too big and wish I ordered a 6 instead.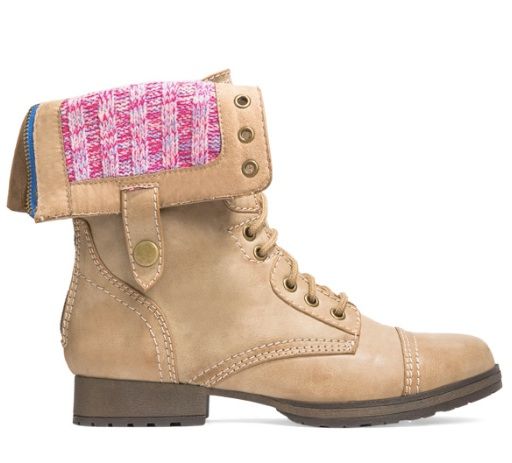 The Whistler:
These fold over, lace-up booties are the perfect accompaniment to skinnies or leggings! I love that they have a rugged look...yet, still look girlie with the pink fold over knit detailing. I think it is just genius that while they have laces up the front, that they have a back zipper! They are a bit stiff. However, since it is still warm out, I haven't had a chance to break them in much. I am sure that they will soften over time. They are generally very comfortable to wear. I just love them! Plus, the taupe color goes with everything! They also come in a Cognac shade which is a ruddy brown.
How is the Fall weather in your area? Have you been able to bust out your boots yet? I can't wait for the weather to change a bit more for me to wear these adorable boots from
JustFab
!!!
Thanks for reading!
XOXO!!!