Affiliate Link
Press Sample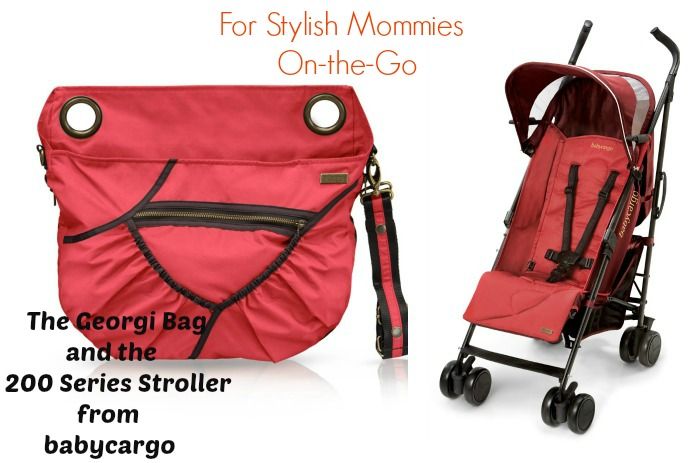 Today's post is a little bit of a departure from my usual beauty and sometimes fashion-related posts. Secondary to my love of beauty (and fashion) is my interest in baby gear! As a Speech-Language Pathologist-turned Stay-at-Home-Mommy, I must feed my research-loving brain with Internet research for not only the best beauty products and the hottest fashion trends, but also the most-loved baby products and gear!
Before making literally any baby purchase, I always do my research. I literally comb through 100s of online product and gear reviews before even considering a baby purchase. I started this practice when I created my baby registry and I still continue this practice today (and my Toddler is now 18 months old). So, with that said, I am excited to introduce this "Oh Baby!" series of baby products and baby gear reviews!
Oh Baby!
I am constantly on-the-go. What is a busy Mommy's Best Friend? An easy to use and lightweight umbrella stroller!!! If you are interested in reading more about the
babycargo Stroller 200 Series
and the
Georgi Stroller Bag
, please click "read more" below.
Have you heard of babycargo? This stylish new brand (launched last year) makes a variety of strollers and stroller accessories. The brand launched with their lightweight umbrella strollers and has now recently expanded to Stroller Bags as well! Even well-know celebs like Jennifer Garner use these fashionable new strollers and bags from babycargo!
Lets start off by talking about the stroller! First and foremost, it is incredibly stylish and lightweight! I got sent the Cherry/Pom tone-on-tone color which is a vivid combination of burgundy (the stroller itself) with red (stroller bag). I am honestly amazed with how often I am asked by other random Moms that I come across where I got my stroller! There is no question that this stylish stroller gets noticed!
Stroller Features:
Ultra lightweight black matte aluminum frame-sleek and rust free
Soft sophisticated textiles, easy to clean
Tailored designed back pocket with heavy zippers and a decorative brass Baby Cargo name plate, chic and practical for moms
Super compact, easy to fold, perfect for vacations or trips to the shopping mall
A multi-position adjustable backrest and adjustable leg rest
While testing this stroller out, I was most impressed with how lightweight and compact this stroller is! There is no question that this would be an excellent stroller for travel. It folds and unfolds very easily, too. The stroller is easy to push around and steers easily. I do wish that the sunshade and basket underneath was slightly bigger. However, they are the same size as my other umbrella stroller. So, they are no smaller than normal. I also love that it appears that my toddler has plenty of room to grow in this stroller! My little 18-month old girl just loves riding around in this stroller. :)
The
Georgi Stroller Bag
:
If you are going to get a babycargo stroller, then I highly recommend getting a coordinating Georgi Stroller Bag (you will be so glad that you did!). I am a huge believer in Stroller bags overall. Honestly, it frustrates me to no-end when I use a diaper bag that I can't attach to my stroller. Being able to hook your bag on your stroller is almost a must for me! The Georgi bag attaches to the babycargo stroller with ease! You just slide the large circular grommets over the handle bars and you are good-to-go!
The
Georgi Stroller bag
coordinates beautifully with the stroller. I got the shade Chile/Tangerine which is a gorgeous red bag. Plus, the bag is super duper lightweight and has plenty of pockets. It is just what I need when on-the-go with my Toddler. I can wear the bag cross-body when I don't have my stroller. My favorite feature of this bag? The elasticized outer pockets! It is amazing how much you can stuff into those pockets without anything coming out. Genius!
Here are some more features of the
Georgi Bag
:
Beautiful lightweight fabric, brass details, & stylishly zippered seams
Universal Handle Hooks
Brass grommet rings for umbrella strollers
Attachment snaps for strollers with one handle
Detachable/adjustable shoulder strap
2-side bottle pockets
7 interior pockets
5 exterior pockets
Zip closure to secure items
Overall, the
babycargo stroller
and the
Georgi bag
are bit hits for me! I love the ease of this stroller/diaper bag combo! Plus, I can look stylish when out-and-about with my toddler!
My fellow Mommies, what strollers do you use and love?
Thanks for reading!
xoxo