It is time for another
Totally Teen
Review! :) Since my skin rarely breaks out, I passed this skincare line on to my niece Mollee who is the
Pammy Blogs Beauty
Teen Reviewer. Mollee's skin is generally pretty clear as well. However, she does get the occasional breakout and because of her age, she can benefit from skincare geared towards keeping skin clear. So, Mollee was happy to test out these products!
About
Relogy
:
Relogy combines clinically proven acne ingredients with natural ingredients. The result are healing and anti-inflammatory.
Relogy products are 100% vegan which means they use absolutely no animal bi-products. Also, Relogy uses natural materials when possible and practices socially and environmentally responsible business practices.
To find out about Mollee's first impressions of Relogy and to read the Top 10 Q&A's from Relogy, please keep reading!
Totally Teen:
A Skincare Review from Pammy Blogs Beauty's Teen Reviewer: Mollee
Relogy: First Impressions from Mollee
Relogy Step 1 Dual Action Treatment Foam:
First of all I would like to say that I love foam products so I was super exited to try this

!

I love how your skin absorbs the product, and you can feel it in your skin.

I have sensitive skin and I experienced a very slight redness from using the foam.
Relogy

S

kin

B

alancing

L

otion

:
I like how this lotion was basic and unscented. I am able to wear other lotions over it to add fragrance. I love how basic this lotion is! I will continue to use this product.
Relogy

T

argeted

A

cne

S

pot

T

reatment

:
I love roll-on applicators and I found this treatment very effective at fighting breakouts! This is my favorite

product from the line and I will continue to use it!
After about a month of testing, Mollee
found that the products are hel

ping to keep

her skin clear. However, she didn't think that the products necessarily helped with previously ex

isting

breakouts.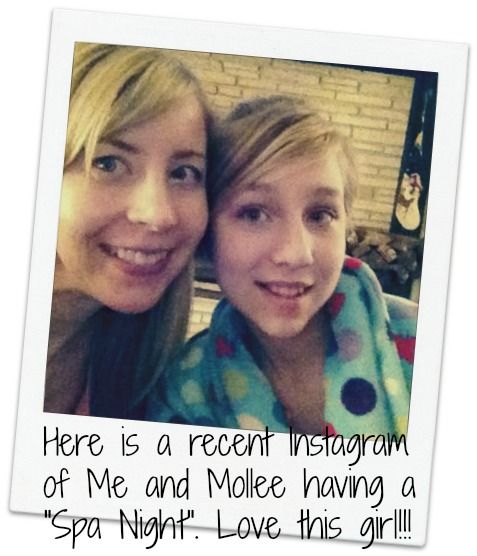 RELOGY Rinse-Free Foam Acne Treatment:
Key Ingredients:
(from the Relogy site)
Citrus Bergamie is made from the Bergamot orange, which is a fragrant hybrid fruit grown in southern Italy. Bergamot is used for its cooling, refreshing effect on the skin. Bergamot is ideally suited to help calm inflamed skin. It also has natural anti-septic and oil-reducing properties that aid in the healing and prevention of acne.
Meadowfoam Seed Oil comes from a small, herbaceous winter-spring annual. It is a powerful anti-oxidant and natural moisturizer known for its rejuvenating properties, and ability to keep skin hydrated and supple, which aids in prevention of acne scarring.
Salicylic Acid is a mildly acidic organic molecule derived from the bark of the White Willow tree. Salicylic Acid works as an exfoliant, speeding up cellular turnover to lift dead skin cells and reveal new skin beneath. It has mild inflammation-fighting effects, so it can reduce redness and swelling on the surface of your skin and can improve skin tone and texture. It also helps reduce excess oil on the surface of your skin and in your pores.
RELOGY 100% Natural Skin Balancing Lotion: Key Ingredinets: (from the Relogy Site):
Organic Coconut Milk and Jojoba are just two of the beneficial botanicals used in this hydrating skin balancing lotion...It has anti-microbial properties, which means it actually discourages the growth of some bacterial and fungal microbes that attack the skin. In addition, the chemical composition of Jojoba closely resembles that of the skin's natural sebum, so it is gentle and easily absorbed.
The rich tropical smell of Coconut Oil and Coconut Milk combined with its many topical skin benefits makes this oil and excellent daily face and body moisturizer, and its disinfectant and anti-microbial properties help to keep moisture from escaping from the skin, which aids in retaining softness and suppleness.
Targeted Spot Treatment: Key Ingredients: (from the Relogy site):
Uses seaweed extract from the Chondrus Crispus plant, gathered from the icy waters along the rugged coastal regions of the North Atlantic. It is also used as a natural exfoliant to remove dead skin cells, which can block pores.
Lactobacillus/Bean Seed Extract is a pro-biotic used for its anti-inflammatory properties. Rosemary Leaf Extract is known to protect skin cells, fight signs of aging and the formation of dark spots.
The effect of stress and toxins on skin are lessened by Rosemary Leaf, as it safeguards a protective protein known as HSP70.
Tea Tree Leaf Oil offers a natural, skin-friendly way to clear acne due to its antiseptic properties for treating wounds and preventing infections, and Salicylic Acid, made from Willow Tree Bark, provides an extremely effective and targeted treatment for acne spots and can improve the look and feel of the skin.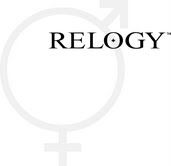 Top 10 "Facts" from Relogy:
Relogy Answers Your Questions:
Since I did not test Relogy myself (PBB's Teen Reviewer, Mollee did), Relogy emailed me these Top 10 Q&A's to include! :) Let me know if you have any additional questions for either Mollee or Relogy and I can pass the questions along and get you answers!
1. If I use the foam "rinse-free", what about cleansing my skin?
When used rinse-free, Relogy will remove excess oil and kill the bacteria on your skin, so your skin will be "cleansed" of acne bacteria. For removing excess dirt and make-up, Relogy is most effective with the rinse method. After rinsing and patting dry, you can re-apply a small amount to leave on, rinse-free.
2. What about removing make-up?
Relogy is effective at removing dirt and non-comedogenic make-up (the kind that is better for acne-prone skin) using the rinse method. To use, wash first with a small amount of Relogy on wet skin, pat dry, and then apply a small amount to your skin to leave on. Follow with Skin Balancing Lotion.
Relogy does not advise using other cleansing products on your skin. If you find that Relogy does not effectively remove your make-up, check to see if you are using the proper variety of make-up for acne-prone skin. (If you find it necessary to use another soap, please use the most mild, fragrance-free cleanser that does not contain exfoliating particles
)
3. How much foam should I use?
No more than a quarter sized amount, which is ¼ pump.
(A full pump gives you too much product for the rinse-free method, and might leave your skin sticky!).
4. My skin feels dry, but I am afraid to use the lotion – will it make my skin oily or break out?
The Skin Balancing Lotion is not oily at all, and is vital to making you skin feel great and prevent the side effect of drying.
A tiny bit goes a long way – so experiment with it.
There are good things in it for your skin.
In the future, we will probably change the name – the word "lotion", admittedly, can be scary when you are experiencing breakouts!!
5. What about exfoliating my skin?
Relogy contains Salicylic Acid, which works to naturally exfoliate your skin, to clear acne by opening clogged pores.
(If you feel that you need even more exfoliating, use a soft, dampened washcloth, gently over your skin.
This is more than enough exfoliation for acne-prone skin).
We strongly recommend
against
the use of rotating brushes, and scrubs or cleansers that have exfoliating particles.
These products can irritate acne-prone and sensitive skin and aggravate acne!
(Yes, other acne companies sell them, but Relogy is different.
We are about being kind to your sensitive skin for great results!)
6. What about the Spot treatment?
The spot treatment is best applied directly to the blemish, after using the Foam, and before the Lotion.
(Avoid surrounding skin, because the spot treatment can be potentially drying to the skin around your blemish).
The spot treatment can be used alone, too.
Note:
You can also apply to spot treatment by rolling the treatment onto a cotton swab, then applying to the blemish.
7. Why might Relogy be working well on some of my acne, but not all kinds?
Relogy works on all kinds of acne -- however, some kinds of acne take longer than others.
Don't give up!
Some acne can take up to 8 weeks to clear (Uggh!!) because some of your acne has been growing under the surface for up to 8 weeks.
Be wary -- other products that you might be using on your face, such as foundations, cleansers and sunscreens might be causing or aggravating certain types of acne, while Relogy is hard at work trying to fight it.
Be careful of everything that you put on your skin is non-comedogenic and non-irritating.
The fewer things that you apply, the better!
8. What if I pick my skin?
In our clinical tests, subjects who picked their skin had a longer healing time.
Also, acne medicine has a more difficult time penetrating a blemish when a scab has formed over.
Relogy heals acne, not scabs.
So do your best to keep hands off.
But, since Relogy is all about being real, here's a tip:
If you have a whitehead that you just can't live with, try to gently remove by wiping with a warm, damp washcloth, pushing gently outward, being careful not to push the infection deeper into the skin.
Acne bacteria multiplies in this situation, so be sure to apply a little Relogy foam or spot treatment with a cotton swab on the blemish right away!
9. I am using other skin care products with Relogy, is that okay?
We recommend no other skin care products while you are using Relogy, other than sunscreen
(Acne products can make your skin extra-sensitive to the sun.
Sunscreens can be super-tricky with acne-prone skin, but are a necessary evil.
Test these on your skin).
Foundations and other make-up should be non-comedogenic only.
If you use a make-up remover, try to choose a variety that is clear, and not a cream.
If you see a dermatologist, please consult with them too.
Relogy should not be used with other acne treatments or skincare prescriptions, unless a doctor advises otherwise.
10. How long should Relogy take to clear my acne?
Some of the acne that you see on your skin has been developing under the surface for up to 8 weeks!
So, it can take 8 weeks to clear it.
But Relogy starts working right away, and you should see visible results within 1-4 days, due to the wonderful anti-inflammatory effect of the product.
Redness should go away very quickly.
(If your skin
becomes
red from Relogy, you may be allergic to one of the ingredients, and should stop use immediately) Then, keep up the clearing and prevention:
2 times everyday for persistent acne, once per day for occasional acne breakouts.
Frequency of is something that you should experiment with, because everyone's skin is different. Remember to use the lotion to make your skin look and feel great, and prevent dryness.
Relogy: The Skinny:
Plant-based - no harsh chemicals
Easy to use - spend less time at the sink
Use once a day for acne prevention
Use twice a day for moderate to severe acne
The Skinny:
You can purchase Relogy in a special value kit! Here are the details from the website:
2-piece kit: (60 day supply): $49.95 ($69.95 value)
Rinse-Free Acne Treatment Foam 4 fl oz.
Skin Balancing Lotion with Coconut Milk 2 fl. oz
FREE! Targeted Spot Treatment with Seaweed Extract .25 fl. oz.
FREE! RELOGY® Guide to Clear Skin
Complimentary Clear Skin support line access: 1-888-4RELOGY
100% Guaranteed Happiness Promise!(-S+H)

If you are looking for a natural way to clear your skin, be sure to check out
Relogy
!
Thanks so much for reading!!! :)
XOXO!!!
Mollee
and
Mollee got a sample