The Holidays are just around the corner! What an exciting time of year not only just for the festivities, but also for the releases of all the new Holiday Makeup Kits!
Anastasia Beverly Hills
has a beautiful lineup for
Holiday 2012
: The "
Want You to Want Me
" Kit and the "
Kisses on my List
" lipgloss set. I am so excited that I get to preview these items for ya'll! What better time than the Holidays to indulge in some pretty makeup! These kits have everything you will need for a complete and glamorous festive look!
Want You to Want Me
is a kit within a clutch-like box featuring
a removable palette with nine shadow shades, a mini clear brow gel, and liquid eye liner in jet black. Everything you need for beautiful neutral eyes!
The
Kisses On My List
(Volume 2) lip gloss set including six luminous lip shades in a range of soft shades. The glam velvet packaging with rose gold detailing is totally luxe! The shadow names are a decadent nod to 1970's rock with names like
:

Power Ballad, Jellies, Platform Wedge, and Ziggy. So fun! But, don't think bold and crazy rockstar shadow: these are lovely and wearable neutrals that are very current!
This is a 2-part review: This review will cover the
Want You to Want Me
Kit and part 2 will cover the
Kisses on my List
lipgloss set. These Holiday sets are not only beautiful, but also totally a great deal! To see more photos and swatches, read my review, and see a video, please keep reading!
The
Want You to Want Me
Kit:
It was "love at first sight" for me with
Anastasia Beverly Hills
' new
Holiday 2012 Want You to Want Me kit
!!! Velvet and Rose Gold packaging, a mix of matte and shimmery neutral shadows, liquid liner, brow gel...need I say more?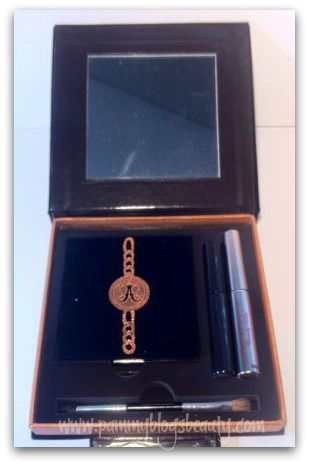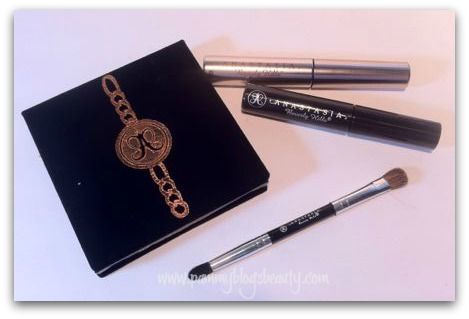 Inside the Kit:
Eye shadow palette with 9 gorgeous neutral shades:
Platform Wedge, Front Row Center, Ziggy, Members Only, Powder Ballad, Jellies, Graphic T's, Brass in Pocket, and Iron On.
These shadows are a true range! They go from light to dark and from matte to shimmer/sparkle. You can create a multitude of looks: from subtle neutral to dark and smoky. This kit with its matte and pearlized nude and plum shades really has all you need to create a variety of looks! I primarily wear neural shades on my eyes. So, needless to say, I am absolutely thrilled with this palette.

The palette is removable and small (about the size of the palm of my hand). The palette's smaller size makes it so portable! Perfect for holiday travel or just to slip into your handbag. The palette is sturdy and features a mirror. Also, the shadow pans are a very decent size. Like all Anastasia shadows that I have tried, these are well pigmented buttery shadows that blend and apply like a dream and wear very well! The kit also contains a very tiny dual ended brush. While I typically don't use these mini brushes that come in kits, this one is actually quite good considering it's tiny size!
Here is an eye look that I created using the 3 shadows on the far right: Ziggy, Jellies, and Iron On. The overall effect is very soft and flattering! Such pretty shadows!!!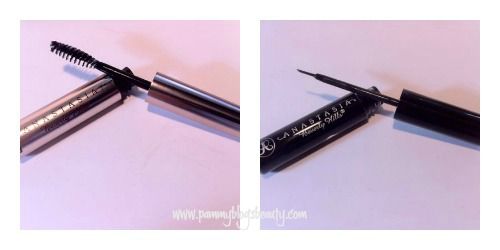 Mini Clear Brow Gel:
This is the brow gel that made Anastasia Beverly Hills "famous"! Seriously, this is the brow gel that sets the bar for all other brow gels out there. If you need to tame your brows, this is the brow gel for you! The hold and control is amazing. My brows are just crazy/unruly and this gel really helps to keep them under control.
Jet Black Mini Liquid Liner:
Winged liner is the perfect way to top off your Holiday 2012 look! This mini liquid liner has a super fine point to make drawing your wing effortless!
The Skinny:
The Want You to Want Me Kit retails for $34.00 (a $90 value!) and Kisses on My List set retails for $30.00 ($108 value): What fabulous deals!!!
Both sets available at Sephora!
Check out the
Want You to Want Me
Photo Shoot Video Here: Get inspired!
Here are a couple of my favorite sample looks from Anastasia!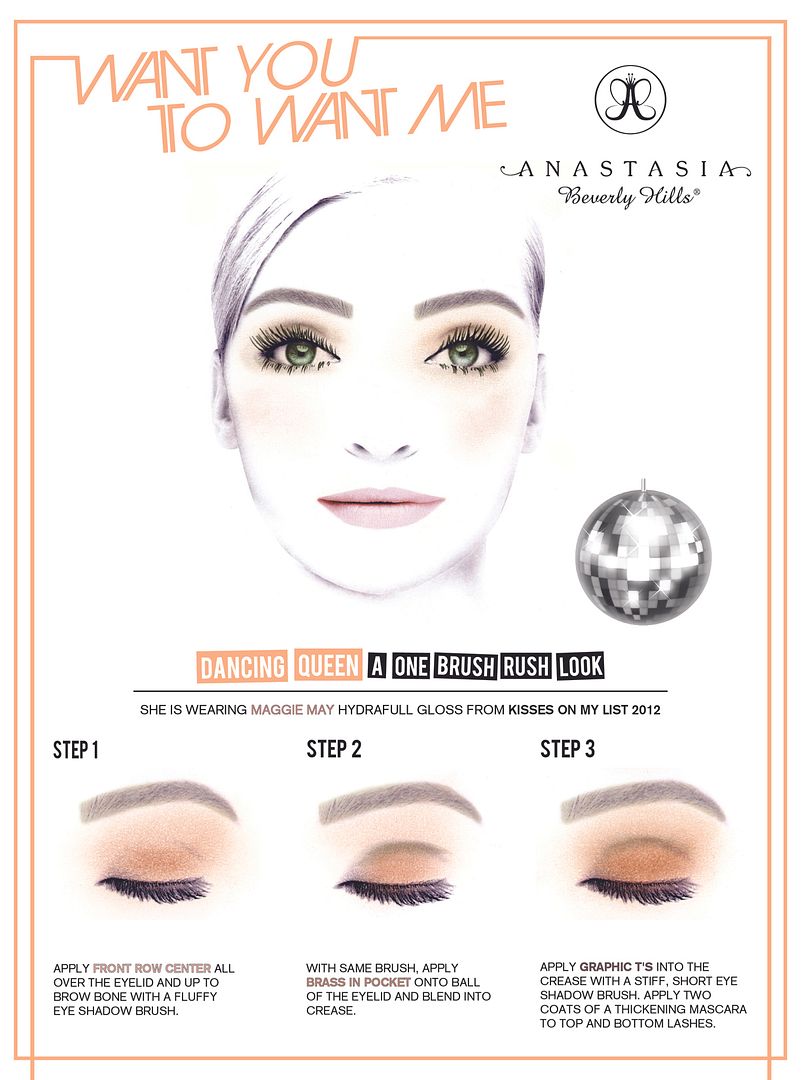 What do you have your eye on for the upcoming Holiday season? Are you even thinking about the Holidays yet? I am one of those (crazy, lol) people who likes to shop and decorate early! :)