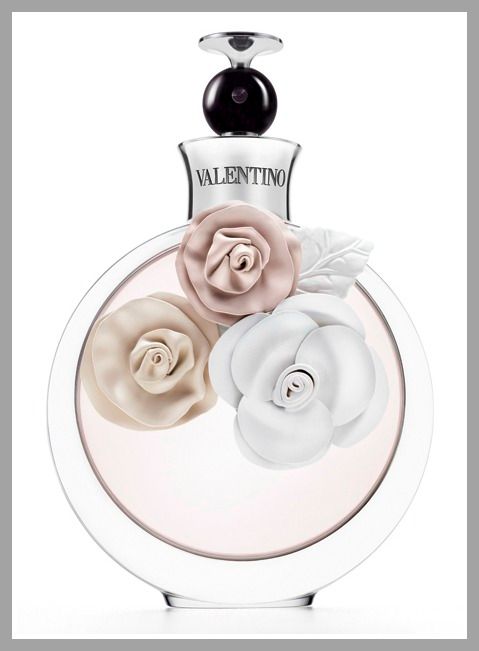 This scent is just gorgeous! Not only is the bottle beautiful, but also the scent is remarkably lovely. To me, it is a soft and powdery floral. It evokes an image of an elegant and feminine lady with a classic style. The scent is delicate and feminine just like the bottle would imply. There is an expensive feel to this perfume. It makes me want to wear a classic LBD, high heals, big sunglasses, and some pearls.
Valentina Eau de Parfum by Valentino
Valentina is beautiful
and
radiant with charms belonging to a modern heiress. She's seductive, sophisticated, unconventional, and charismatic and creates her own style. From this sensual, insolent beauty, this blatant femininity that eludes conventions, two master perfumes, Olivier Cresp and Alberto Morillas, created a fragrance as a tribute to today's Valentino woman.
With attitude, sophistication and unexpected characteristics, the bouquet of Valentina blends an irreverent Italian floral oriental in which each facet reveals a paradox. Calabrian bergamot is a hymn to exuberance and freshness, shaken up by the insolence of white Alba truffles. In their trail, jasmine, Amalfi orange blossom and tuberose celebrate radiant beauty while being offset by the rebellious delight of wild strawberries. Finally, the nobility of cedar is seduced by the captivating sensuality of amber.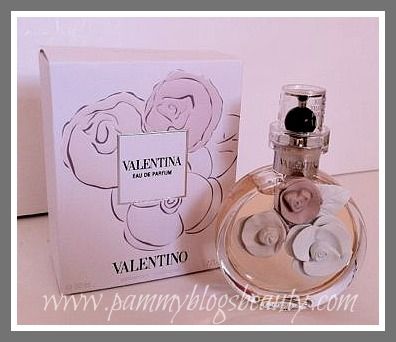 The Skinny:
Available at Neiman Marcus, Bergdorf Goodman, Bloomingdales, Saks, and Nordstrom
Parfum: $80 (1.7 oz) and $108 (2.7 oz). Also available: Velvet Shower Gel $42, Satin Body Milk $48, and Coming Soon: Body Oil $45 (September 2012!)
This is the type of scent that I can wear year-round. The more that I wear this scent, the more I enjoy it!