Coming Soon: Orly's Fall Nail Collection!!!
Are you ready for Fall Nails? I know that I sure am! Check out this new collection from Orly!
This
Fall 2012 ORLY
introduces their Fired Up polish collection. The inspriation for this collection: inner power.
The high-gloss collection features colors that range from
fiery red and deep wine tones to bright accents of golden yellow and vibrant orange balanced by hues of pewter and
chocolate brown.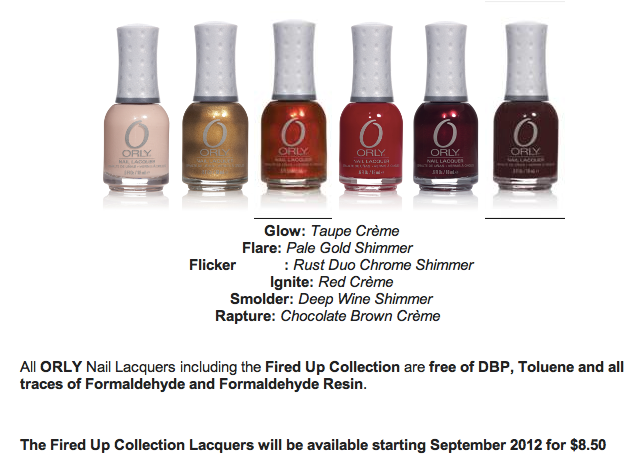 ORLY Nail Lacquers and Treatment products are available at
orlybeauty.com
and Sally Beauty.