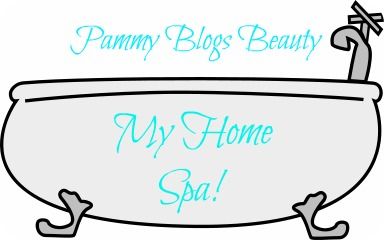 As ya'll know from my frequent "My Home Spa!" posts, I have been on a bit of a Bath/Body kick lately. Turning my little bathroom into a "home spa" is a pet project. What tired Mommy (me!) doesn't want a bit of tranquility right in her own home?
So, my search for great home spa products continues with
Revive Handmade Bath & Body products
. I am super excited because not only are these products divine, but also they are made by a local Atlanta college student trying to pay her way through school! I love a good story!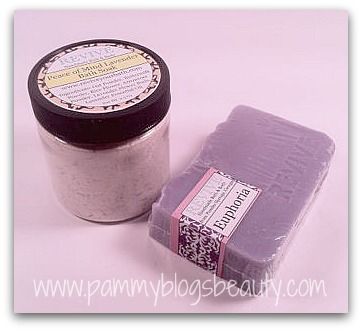 I know what ya'll are thinking? Handmade soaps? Sounds like a kitchen craft project? Honestly, that is what I was expecting at first. But, once you see these soaps, you will agree that they are works of art! The packaging and presentation is just lovely! Think "LUSH products" with nicer boutique-style packaging. There is no question that this is a long-term professional soap business. I have dabbled a bit here and there in homemade soap-making (just the melt and pour type that I make for holiday gifts). Nothing that I have made comes even close to the professional and spa-like quality of these Revive bars!
To find out more about the company founder and her lovely
Revive Bath and Body Products
, please keep reading!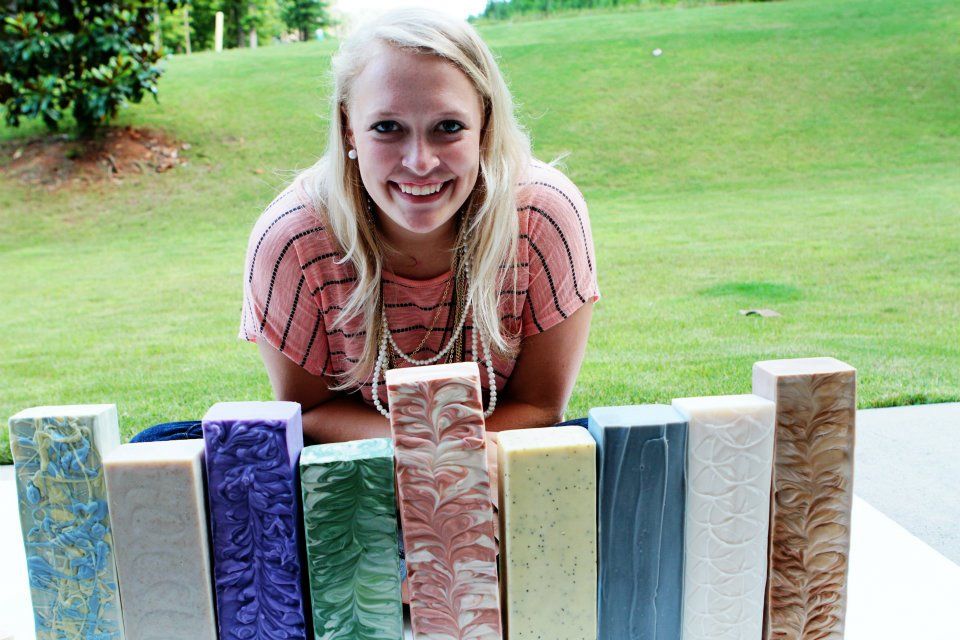 Revive's founder and owner Caitlin is a Sophomore at Kennesaw State with a major in Business Management. Ever since discovering soap making as a hobby, she has been determined to make and sell soap! Now Caitlin's Revive line of soaps and bath products are available at local artists markets, various retail stores, and online. All of Caitlin's profits go back into her soap business or towards paying for her education. You have to admire such a determined and entrepreneurial girl! Plus, you can feel good about purchasing her soaps: You are helping a girl pay for her education (and you are getting some truly great soap too!).
Why try these natural handmade soaps?
Revive's soaps are made from vegetable-based oils and they do not contain any harsh chemicals, preservatives, parabens, nor synthetic ingredients. Caitlin uses the "cold pressed" soapmaking process and scents her lovely soaps with 100% pure essential oils.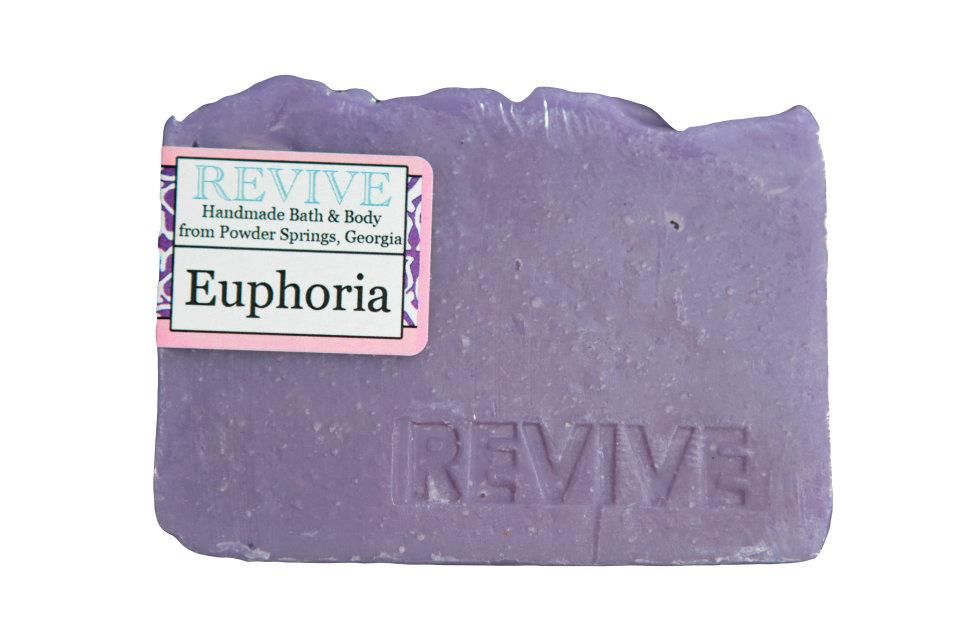 Revive Euphoria Soap:
This is a best-seller from Revive. The scent is amazing (and strong!). This soap will scent your entire bathroom while sitting out. It is a sweet floral scent with notes of rose, jasmine, and sandalwood. It is a lavender colored solid bar with a swirly design on top. It comes shrink wrapped in plastic with a pretty sticker label.
Ingredients: Saponified Oils (Olive, Palm*, Coconut, Safflower, Sunflower, Castor, & Sweet Almond), Jasmine Extract, Sandalwood Essential Oil, Rose Essential Oil, Mica
*=certified organic
This soap suds up nicely. After you rinse, the lovely Euphoria scent will linger behind on your skin.
The Skinny: A 4 oz bar retails for $5.00.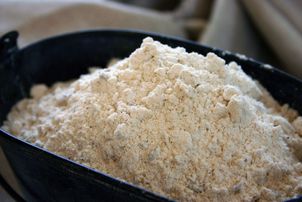 Peace of Mind Lavendar Bath Soak:
I love lavender scents when I am aiming to relax before bed. Like the Euphoria Soap, this bath soak is very strongly scented. So, I use it a bit sparingly. If you like the smell of lavender, then you will love the scent of this product!
Product contains:
Buttermilk Powder:
moisturizes & soothes the skin
Colloidal Oatmeal:
moisturizes & protects the skin
Lavender & Lavender Buds:
soothing, relaxes the mind & body
Directions for Use: Draw hot bath water. Sprinkle soaking powder into water. Relax.
The Skinny:
2.5 oz $4.25 (it says good for 1-2 baths, but I use MUCH less than directed)
5.5 oz $8.00 (good for 3-4 baths)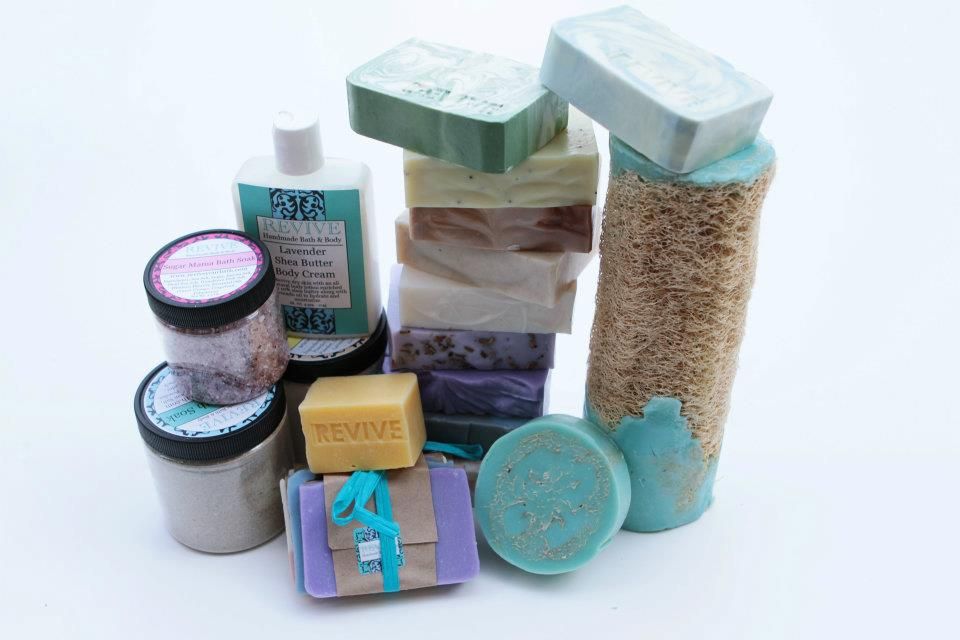 These
Revive Soaps and Bath Soaks
are lovely treats for your own home spa or would be beautiful as gifts! Plus, they are so affordable! Great spa quality, natural ingredients, and a fabulous price? Go get ya some! :) So, treat yourself or a friend and know that your purchase is helping an inventive go-getter of a girl to finance her education!