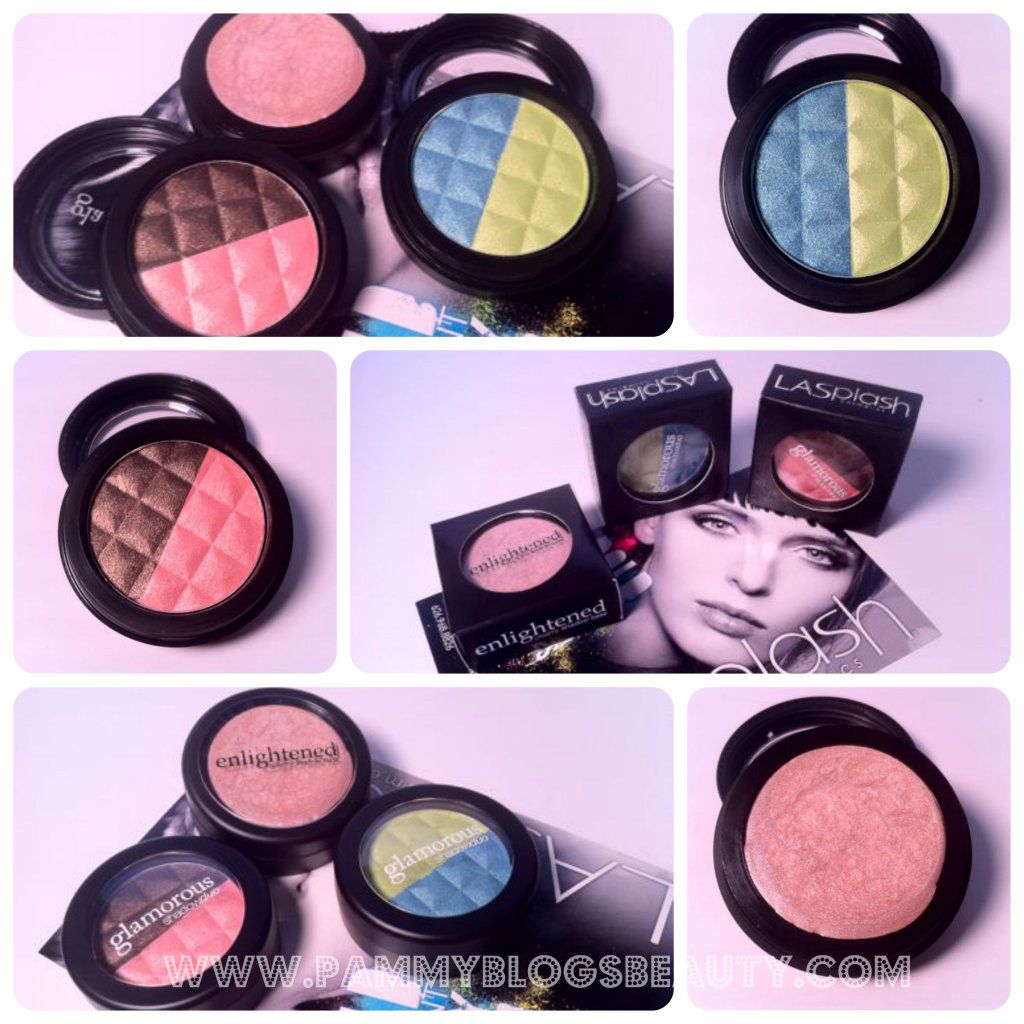 Are you ready for summer? I know that I sure am? Summer is a great time to either go very natural with your makeup or to whip out some summer brights! You can do either with this fun assortment from LA Splash Cosmetics!
From my previous experience with LA Splash, I know they do color extremely well. But, what about the neutrals? For this review, I tested out two eyeshadow quads and an eyeshadow base: the bright and bold "Tropic Gal" Shadow Duo, the shimmery neutral "Goddess" Shadow Duo, and the Enlightened Creamy Eyeshadow Base in "Highlight".
What a fun assortment of Spring and Summer colors from LA Splash Cosmetics! Normally I am more of a neutrals girl; but, I find that I am more apt to wear bright colors in the warm weather. Especially pretty shades like these! If I am not going for color, then I am going for natural looks in the Spring and Summer.
LA Splash Enlightened Creamy Eyeshadow Base in "Highlight":
Oooooh! I *love* this! Actually, this is my fav of this bunch! This is a shimmery pinky-champagne colored creamy eyeshadow base. It is pretty enough to be worn on its own for a soft and luminescent wash of neutral color. I had good luck with it as an eyeshadow base as well. It evens out the skin tone and leaves a nice smooth surface for your eyeshadow colors. I found that it increases wear as well (note: I usually do not have trouble with creasing). Using this product on its own is a super quick way to get a an "almost no-makeup" look for summer! Plus, its super quick to apply. Just swipe your fingers into the product and then swipe over your lid. Easy-peasy! ;) As you would assume from the shade name, it also makes a pretty highlighter!!!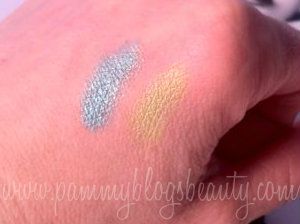 Tropic Gal Duo:
With its ocean inspired hues, this duo really does make me think of the tropics. I find that both of these colors accent my light blue eyes. Theses shadows are nicely pigmented with a shimmery and almost metallic sheen. My new go-to for when I want a pop of color.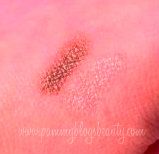 Goddess Duo:
This duo is a very nice addition to my makeup collection. The deep brown shade is just perfect as a liner. It is shimmery and borderline metallic with its sheen. This pink shade is very nice too. It is a warm pink that works beautifully just above the crease to blend out a smoky eye and add more warmth to your look. The shimmer in it is just lovely!
These Shadow Duos and the Creamy Eyeshadow Base from LA Splash are great options for Spring and Summer...or anytime! I know that the Creamy Eyeshadow Base is destined to be a favorite whenever I am short on time and want to just quickly swipe something on my lids.
LA Splash Cosmetics are available at
Ulta
and are very affordably priced! The Shadow Base is $6.99 and the Duos are $7.99.
Thanks so much for reading! Stay beautiful my dears!
XOXO!