Hello there my dear readers!!!!
I am here today with a
Physician's Formula Baked Collection Wet/Dry Eye Shadow
Review for the shades
Baked Oatmeal
and
Baked Sugar
. I have had these for quite some time and am just getting around to reviewing them! I picked them up during the fabulous
CVS 75% off sale
. What a score for about $2.00 each. You just can't beat 75% off! :)
These shadows are actually my first experience with
Physician's Formula Eye Shadows.
For a drugstore line, Physician's formula leans on the pricier side. So, I tend to pick up items from this brand only when on a good sale (ya'll know I love a bargain!). I just don't want to pay more than a few dollars if I am purchasing something from the drugstore.
Keep reading after the jump!
The Baked Wet/Dry Trios:
I love the color selections of these: The beautiful cool toned shimmery shades of both of these trios is what "drew me in" for a purchase! They both contain a super light highlight color, a mid toned lid color, and a darker crease color. This is perfect for me as I typically wear 3 colors light, medium, and dark whenever I do my shadow. So, you get 3 nicely coordinated hues with these.
They are baked. According to Physician's Formula, these have all been baked on "genuine Italian terracotta tiles". Now, I am not sure what this means *exactly*, but I can tell you that the baking of shadows really does change the texture. These are very "hard" shadows. I have to kinda "scrub" my brush on it to get a lot of pigment when used dry (I typically wear these dry). But, if you want the pigment to be more vivid, you can wet your brush first. Hence the whole wet/dry shadow.
Tip: try dampening your brush by spraying it with a water mist like Evian or Maya Water and then applying. These shadows really pop when applied wet or damp.
These are all very-very frosty with a metallic sheen. If you don't like high sheen shadows, then you will not like these. I really like the finish of these for wear on the lid. I think that the metallic sheen can really "wake up" your eyes. Especially in these flattering hues. But, you are likely going to need to add in some matte shades to give your eyes a more dimensional look. Wearing only these shadows together will be way too over the top frosty. I like these over the lid and crease and something matte on the brow.
These shadows wear well and are of medium pigmentation. I always wear these with a primer underneath.
Formula is fragrance free and hypoallergenic.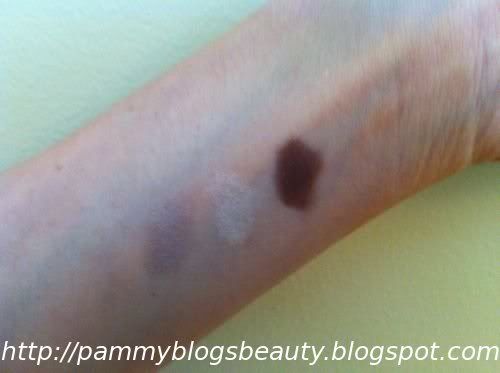 Baked Oatmeal This is a lovely collection for taupe lovers like me!!! It has a shimmery ivory/white, a light grayish taupe, and dark brown with a warm shimmer to it. Very beautiful! I have worn this a TON.Quick and easy to apply. But, you might get some fall out if you don't tap your brush well. Like I mentioned, I kinda "scrub" the color on my brush to get it to pick up more pigment when dry.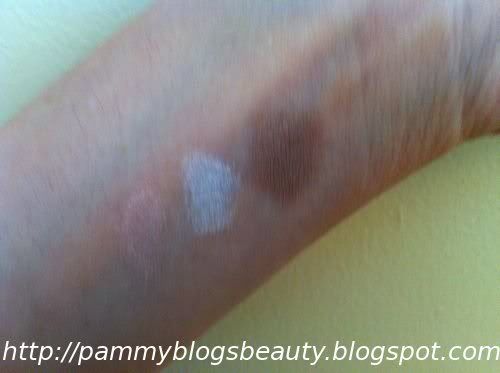 Baked Sugar

What a pretty trio of shimmery white, light pink, and a warm dark brown. I love the white and pink on the lid, and the warm brown in the crease. Very every-day wearable for me when I add in a matte highlight! The pink shade is by far my fav!!! Sometimes I wear the pink alone on lid with just a little mascara for a very easy and pretty look!
Overall, these shadows are winners for me. I find that I reach for these frequently during the week for my "every day" look. I especially like the highlighter shades included in these trios.

Thanks so much for reading!!!