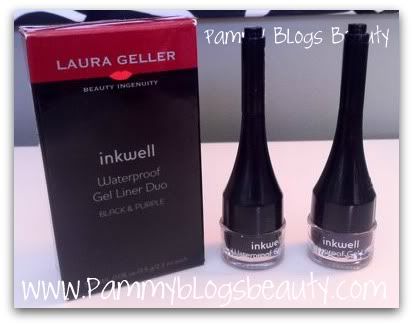 Hey lovelies!
Happy New Year!!! A new year means a whole new round of beauty product launches!
Laura Geller has fast become one of my favorite brands. Ever since getting a
Laura Geller
Baked Blush in one of my
Birchboxes
(a full size one no less!), I have been hooked on this fab brand! So, I was very excited when
Beautystat.com
sent me this new item to try out and consider for review! I am so ready to explore this entire Laura Gellar line.
This review is for the
Laura Geller
Inkwell Waterproof Gel Liner Duo in Black & Purple
. This is a 2-pack product with both the black and the purple Inkwells in one package for $33.00. I am a huge-huge fan of gel liners. To me, nothing works better for smudge-proof long wearing eyeliner than gels. Plus, they are super easy to work with.
So, what did I think? Keep on reading to find out! ;)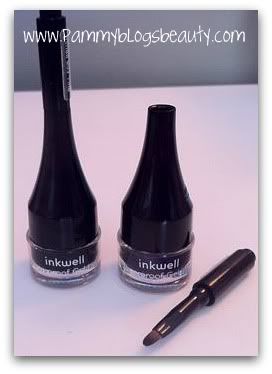 Inkwell Waterproof Gel Liner Duo in Black & Purple: By Laura Geller
This 2-pack liner duo is fantastic! At first glance, the packaging makes it look like it is a liquid product. But, no. These are little pots of gel eyeliner with a cap that converts to a liner brush.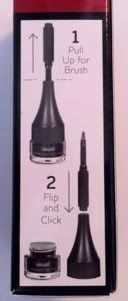 The Packaging: Really, this packaging is just genius! The top of the handle pops out and you turn it around and insert it back into the cap to reveal the brush. The size and type of brush is ideal for liner application. The short handle gives you a lot of control and the brush hairs give you a precise and easy-to-achieve perfect fine line! The way the brush is stored (inverted in cap) keeps the brush clean and protects the hairs. You can really "grab and go" for a quick application with this product. No need to search around for brushes. You have everything you need for application within the package! Really, genius!
Size/Amount of Product: Now, I must mention, the pots of gel liner is actually quite tiny. *But*, I don't mind! Typically, my gel liners dry out and need to be tossed way before I use them up. So, you still have plenty of product here. But, also, with all that said, this package does contain 2 liners. So, you are still getting a lot of value here with 2 .08 oz size pots of gel liner.
Texture: The gel is very creamy and smooth yet also dense. The pigmentation is heavy. You just need to dab a small amount on your brush and then apply in strokes. Typically I put some on my brush and dab it on the side of my thumb to thin it out and take off excess. I can add more to the brush from that spot if I need to apply more (Does this make sense? This is how I apply all my gel liners).
Wear: This product wears absolutely all day with no fading. You are going to need a good makeup remover to take this off. While I didn't test it while swimming, this product is also waterproof. I am very pleased with the wear!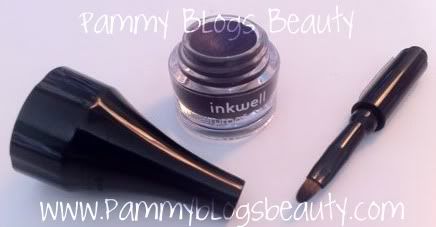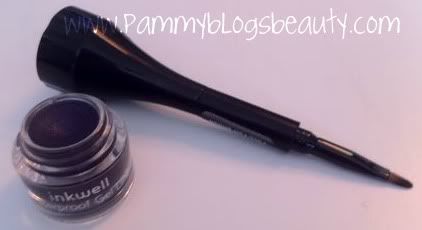 All-in-all, this product was a total winner for me! I am sure these will become my new go-to gel liners. You really do get a perfect line every time with this creamy formula and the included brush. Love, love, love it! :)
Since I am a new-Mommy...lets face it, I have a limited time to get ready in the mornings. I mean, lol, I am lucky to get in a good shower these days (kidding!). So, any product that saves time and streamlines my routine is a must for me.
I know that I will reach for these Inkwell liners over my other gel liners for the sheer fact that these have a brush included in the caps. I mean, not searching for my eyeliner brushes will shave time off my morning routine. Plus, I love the wear and feel of the gel liner itself!


I received the sample products with