So, in honor of the first day of summer vacation (whoo-hoo!!!), I have a mini-haul for ya'll. Armed with gift cards in hand, I hit Nordstroms to browse and to check out the MAC Surf Baby collection. The best part? I spent minimal out-of-pocket money. You have just gotta love gift cards, right?!
Do you want to see everything? More pictures and descriptions after the jump.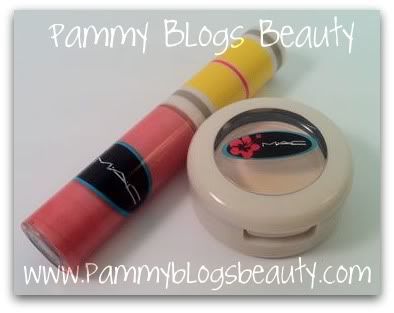 Here is my little mini-MAC Surf baby haul. I actually wanted a few more items from this collection, but unfortunately Nordstrom's was out-of-stock for those items. So, here are the items I picked: Lipglass in Strange Potion and Eye Shadow in Short Shorts. Both of these are such pretty colors for the summer and the beach! I always want to reach for peachy pink lipglosses and light shadows this time of year, so I know I will get a lot of wear out of both of these items!
Isn't the packaging so stinkin' cute??? Seriously, I am a surf-babe at heart. So, this packaging is "so me"! Love the surfboard shaped MAC logo with the hibiscus flower and the 70's retro vibe. Love it!!! I'm going to have to pack both of these items for our upcoming beach-trip!
Swatches:
NARS Blush/Bronzer Trio:
OMG, I am going to LOVE this palette! This travel friendly face palette contains NARS's bestselling Laguna Bronzer, Orgasm Blush, and Albatross Highlighter. I purchased this with my various upcoming trips in mind. But, this might end up becoming a daily-use item. How nice to have all these products in one place in a nice portable palette!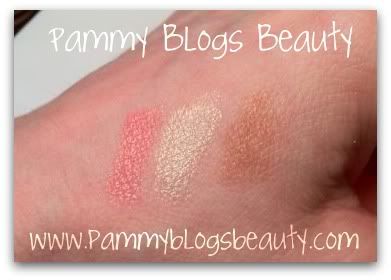 Orgasm Blush, Albatross Highlighter, and Laguna Bronzer
Palette Zips all the way around the sides.
Much different than the typical NARS packaging.
I love it when the salespeople load you up with samples. The NARS salesgirl was nice enough to load me up with some very generous samples of the Luxor Multiple and the Copacabana Illuminator. See how pretty the swatches look?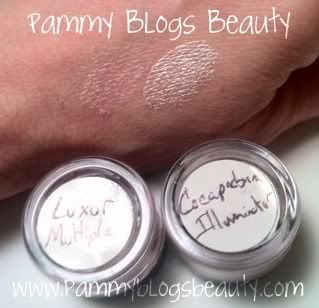 Here is a mini-clothing and etc. haul from Target (from the same shopping day). I got a cute top, bikini, and a yoga bag for the gym (yoga matt gets strapped to the bottom of the bag with stretchy strings. Fun stuff!
So, that is my first-day-of-summer vacay haul! What do you think? Pretty good deal for "practically free" because of using gift cards. I am planning on reviewing and swatching all of the makeup items in upcoming blog posts. So, stay tuned for that!
What did you pick up from the MAC Surf Baby Collection? Does the NARS Blush/Bronzer Trio intrigue you? Finally, where do you go to find cute swimwear? I always have great luck at Target!