See how one editor is getting her feet sandal ready with these expert tips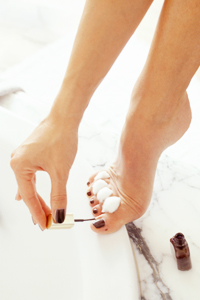 This is a TotalBeauty.com
pedicure
article
If you've just splurged on a pair of strappy sandals and can't afford to hit the salon for a pedicure as a result, check out these expert tips gleaned from beauty gurus.

This is a Total Beauty syndicated post which does not
necessarily reflect the opinions of this blog.
This site
can receive compensation for posting this material.