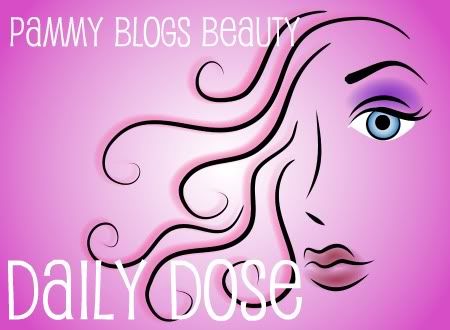 Got a minute? My "Daily Dose" posts are my short-and-sweet "doses" of beauty or fashion wisdom pulled from my vast resources of personal tips, book quotes, magazine inspriations, and quotes from Beauty Icons:
Fashion Footnotes
,
Skincare Solutions
,
Hair Help
, and
Beauty Break
s.
So, take a minute, be inspired, and take your "daily dose"! Feel free to share your thoughts/tips/inspirations in the comments below!
Tips for Bright Eyes:
Prep the Eye Area: Use a pea-size amount of eye cream under eye and on the lids. Let soak in for 2 minutes
Use light-reflecting concealer: Blend in well and dust with translucent powder
Curl your lashes: This opens up your eyes. Top off with black mascara.
Use a Light beige shadow on your lids and a shimmery/irradecent shade on the inner corners.
Boost Brightness: Line you inner lower lash rims with a pearly or white pencil (I like BeneFit's Eye bright or Rimmel's White liner). You can top with white or bright shadow to increase wear. Dark colors lining the lower lash line can emphasize any dark circles.
Draw the attention away from the dark under eye area by wearing a
bright blush
right on the apples of your cheeks. This really works wonders! Bright lipstick works well too!
(citation: adapted from Allure magazine's: Beauty 101 pull-out card titled "Bright Eyes", Roger Cabello)