Hello my dear readers! Because I love all of you readers, I am so excited to announce a
fabulous giveaway!
This giveaway is for one pair of shoes (of your choice) from the new
Oka-b (Shoes that love You) Spring Collection!!!
Oka-b's are, hands-down, one of my favorite brands of flip flops and casual spring/summer shoes. Not only are they an awesome brand with cute styles of quality shoes, but the company is local to Atlanta, GA (my hometown) and one of my closest girlfriends is the VP of the company! So, I really couldn't love this brand any more!!! So, a big shout-out and thank you to Kelly and the PR team at Oka-b!!! :)
To share in the love up upcoming Spring Weather and cute shoes, Oka-b is sponsoring a giveaway for one free pair of flip flops from the new Spring Collection for one of my lucky readers!
Check out some photos from the new 2011 Spring Collection. These shoes are just gorgeous!!! Seriously, how stinkin cute are these!!! I love the new style "the Erin"! And the previous collection's Viv is just gorgeous!!!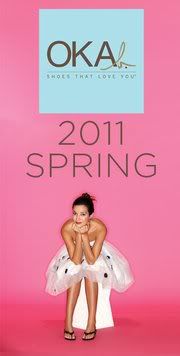 These shoes are amazing!!! I literally live in my Oka'bs!!! Cute, styish, environmentally friendly, and comfortable!!! Love, love, love em!!!
From my
previous Oka-b review post
, here are some interesting tidbits about these shoes:
They are eco-friendly: Made of 20% recycled materials. They are recyclable! Just send your old ones in to the company and they can grind them up to make new shoes!
The messaging foot bed is based on the principals of reflexology.
They are made of a microplast material that resists bacteria and is very easy to clean: actually, they are dishwasher safe!
The shoes smell like vanilla...seriously! It is some sort of by-product of their production. Even after washing and wearing, they are still vanilla scented! LOVE IT!
The shoes are very resistant to dirt...so, go ahead and go for those white flip-flops...they really will stay white!
Oka-b shoes are durable! I have been wearing this brand for about 2 years now and have yet to have a pair show any major wear.
All pairs retail between $20-$40: Available online at their website shoesthatloveyou.comor locally in fine spas and boutiques.
Be sure to check out more of the line on
Oka-b's Shoes that Love You website
and their
Facebook Fan Page.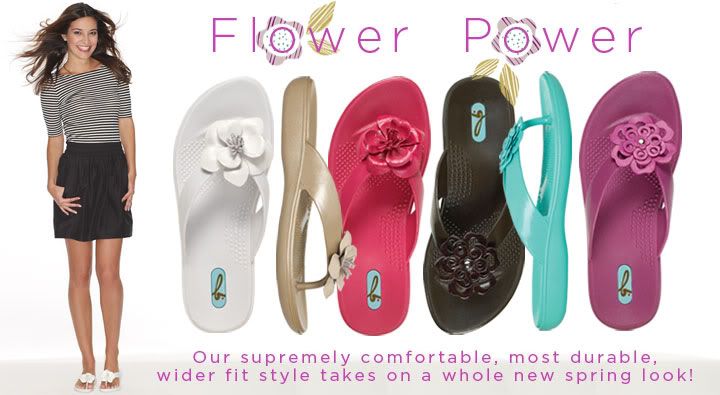 So now, on to the giveaway portion of this post!!! Keep reading after the jump to
enter the giveaway
!!!
Giveaway:
The Rules:
This is an international giveaway!!!
One winner will be chosen by me through a randomizer/random number generator like Random.org
I will notify Oka-b with my winner's information/address and they will mail you your free pair of shoes! You must be 18 or older to enter this giveaway.
This contest closes at Midnight on March 30th!!! The winner will be announced a couple days later! The winner will have 48 hours to respond, or a new winner will be selected.
Mandatory:
You must be a public follower of my blog through Google Friend Connect.
You must follow me on twitter and tweet about this giveaway. Please be sure to include @pammyblogbeauty and a link to this post in your tweet.
You must fill out the form below with your information.
You may only enter one time (I will be checking for this)
For extra Entries
(must include on form below, and I will be double-checking):
Do a blog post about this giveaway (3 extra entries): you must provide a link to this giveaway and a photo
Add me to your "Blog Roll" (provide link to my blog on your blog list):(3 extra entries)
Do a blog side-bar post about this giveaway (2 extra entries): you must provide a link to this giveaway and a photo
"Like" my Facebook page (1 extra entry)
So, if you do all of the above, you could have 10 entries!!!
Please note, if you have a blog or twitter account that exists only to post giveaways, you will be disqualified. Also, if you enter more than one time you will be disqualified. I hate to have to post this rule, but I have had some issues with this during previous giveaways.
So, if you want to enter, please fill out the form below with all your information so that I can enter you in the contest and will be able to contact you if you win!
Thanks so much for entering!!! Good luck!

Thanks to Oka-b for providing a free pair of shoes to one of my readers!!!