Affiliate Link
Press Sample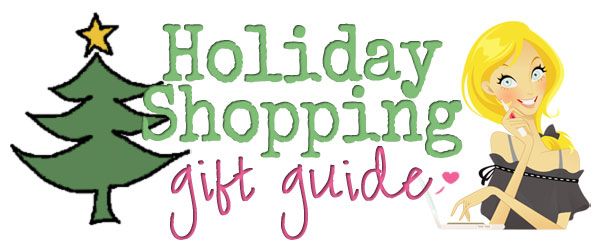 Holiday Shopping Gift Guide: Skincare Gift Sets
My Holiday Shopping Gift Guide continues with some of my favorite picks for Skincare Holiday Gift Sets!
As ya'll know, skincare is a topic near and dear to my heart. Finding the best skincare for my somewhat sensitive and tempermental skin is a driving force behind my blogging.


This time of year is an excellent time to skincare shop! So many of my favorite brands have special value gift sets. Not only do these sets make excellent gifts, but also they are a great way to stock up on some of your favorite items or try out more items from the brands you already know and love. Let's face it, skincare can be expensive. So, these special edition sets really do give you a lot for your money.


Laura Mercier | Infusion de Rose Nourishing Collection:
Laura Mercier has so many beautiful gift sets available this year. I am a huge fan of the line and always look forward to their Holiday offerings. From makeup sets and palettes, to bath and body collections, to skincare sets, you are detined to please your gift recipiant with one of these beautifully and luxuriously packaged sets. I got a chance to try out a variety of sets from Laura Mercier. So, be sure to check back again soon for my upcoming Holiday Shopping Gift Guide Bath & Body Gift Sets edition! So, now lets dive into this gorgeous skincare set from Laura Mercier...
If you love rose, then this is the collection for you! So, Mom, if you are reading...suprise! This will be under the tree for you this year.
Infusion de Rose is a supremely nourishing skincare collection, enriched with Rosehip Seed Oil that softens, smoothes and balances skin helping to rejuvenate skin's appearance and strengthen its moisture barrier.
Includes:
Infusion de Rose Nourishing Oil
Infusion de Rose Nourishing Crème
Infusion de Rose Nourishing Lip Balm
Retails for $110.
Available at nationwide Laura Mercier retailers
, excluding Sephora
Guinot | Full Rejuvenating Gift Set:
Have you ever tried Guinot? Guinot is a French luxury spa brand that is known for it's amazing and high-tech professional skincare. This luxury gift set from Guinot is so beautifully packaged in a silver box that you don't even need to wrap it. Plus, this box would be so useful to re-use!
The
Guinot Full Rejuvenating Gift Set
includes retail sizes of Guinot's Age Logic Cellulaire and Time Logic Eye Serum.
Age Logic Cellulaire:
Minimizes wrinkles and fine lines. Helps firm and increase radiance.
Use Daily: Morning and Night
Key Ingredients:
ATP - stores essential energy for younger looking skin.
Actinergie - increase oxygenation in the skin.
Vitamins C & E - brightening, anti-free radicals and anitoxidant.
Anti-Glycation Agent - combats glycation phenomenon.
56 Active Ingredients - supplies the elements required for healthy regeneration of the skin.
Time Logic Eye Serum:
This intensive night serum for the eyes fights all signs of aging.
Daily Use: Night Time Only
Key Ingredients:
ATP - stores essential energy for younger looking skin.
Actinergie - increases oxygenation of the skin.
56 Active Ingredients - supplies the elements required for healthy regeneration of the skin.
Hydrocyte Complex - intensely moisturizes the skin.
Kiehl's | Disney x Kiehl's Collection For A Cause:
Don't you just love gifts that give back? This one certainly does as 100% goes to a very good cause! Plus, how cute is this Mickey Mouse tin. This would certainly make a fantastic gift.
My husband is a big Kiehl's fan, like me. So, I am going to surprise him with this under the tree this year! (and, lol, it will be a surprise because while he is great at following my Instagram, he does not keep up with my beauty blogging). ;)
Cleanse, tone, moisturize, and mask to support Feeding America. The Disney x Kiehl's Collection For A Cause set is part of the Disney with Kiehl's for Feeding America® 9th annual charitable holiday collection. Kiehl's is proud to pledge 100% of the net profits from the sale of the collection to Feeding America® to help provide meals to families in need this holiday season.
Featuring limited editions of Kiehl's Calendula collection, you will find a nutrient-packed face wash, toner, mask and moisturizer formulated to clarify and soothe for visibly refreshed skin.
This purchase helps secure 350 meals* for Feeding America®.
SET INCLUDES:
Calendula Face Wash (2.5oz)
Calendula Toner (4.2oz)
Calendula & Aloe Masque (28ml)
Ultra Facial Moisturizer (1.0oz)
A $50 value!
Retails for $45.00.
*unfortunately, this set is currently sold out. However,
Kiehl's has a lot of other options available
. So, please click through and check those out! :)
Josie Maran | Holiday Gift Sets
:
Wake Up. Be Kind. Kick Butt. Repeat.
This set contains some of Josie Maran's bestsellers for both face and body. This kit provides you with an entire 4-step routine for your very best skin. I am such a fan of this line. It was Josie Maran's line that first introduced me to the wonders of Argan oil. This entire line is Argan Oil-based.
Set Includes:
Whipped Mud Mask in Lavender Citrus
Whipped Argan Oil Face Butter
100% Pure Argan Oil
Whipped Argan Oil Body Butter
This set retails for $52.00. Note: I was not able to find a link online to this exact set for ya'll. So, I am not sure if that is just because it is sold out? So, I am linking you to
the page with all of the Josie Maran sets still available
. They are all great!!!
Nerium | Wash & Glow Bundle:
'Tis the season! Buy a bundle and get a gift from Nerium International. For the first time, Nerium International is thrilled to introduce its limited-edition travel bag filled with three pairs of its innovative Eye-V™ Moisture Boost Hydrogel Patches with the purchase of one of their Holiday Bundles. They have three bundles available: Wash and Glow, Revive Your Eyes, and Daily Vitality. Today, we will talk about the Wash and Glow Bundle!
The free gift with this set is gorgeous (my photo does not do it justice!). It is an adorable silver metallic zipper bag with the Eye Patches inside (they are amazing and one of my favorite skincare treats). You could gift these items together or separate them out for 2 separate gifts.
Inside the Bundle
:
IllumaBoost™ Brightening & Shield
- Innovative booster amplifies your skincare regimen by adding ingredients to your existing products that help brighten, hydrate and guard against environmental stressors.
Double-Cleansing Botanical Face Wash
- Advanced, lightweight cleanser goes on as an oil and then lathers with water to wash away clean, leaving your skin feeling fresh.
Retails for $90.00.
Kate Somerville | Kate's Intro to Glow and All Glow, No Glitter Gift Sets:
I am featuring two gift sets from Kate Somerville today as I love, love, love Kate Somerville skincare!!! Both of these kits include some of my favorite superstar products from the line: Dermal Quench Liquid Lift (this stuff is amazing...instantly plumps to make your fine lines dissapear while it hydrates) and ExfoliKate (literally one of the only manual exfoliators that I use...it exfoliates with natural physical scrub particles plus papaya enzymes. It is amaze-balls...trust me!). These sets are a fantastic way to stock up on some of your faves plus explore new items. Or, if you have never tried Kate Somerville skincare, these sets are a great way to start.
Kate's Intro to Glow:
Featuring travel sizes of Kate's must-haves for a Hollywood Glow, this gift set includes a mini ExfoliKate Cleanser, ExfoliKate Intensive, and DermalQuench Liquid Lift. Perfect for holiday travel and beating harsh winter weather.
Retails for $50, Nordstrom and KateSomerville.com
All Glow, No Glitter:
Get your holiday glow on with Kate Somerville's Sephora exclusive holiday kit. Featuring the complete ExfoliKate collection, this set includes a full size ExfoliKate Glow, full size ExfoliKate Cleanser, and mini (.5oz) ExfoliKate Intensive.
Retails for $75, Sephora and KateSomerville.com
Do you have your eye on any skincare sets? I would love to hear about any special deals you have seen or sets that have caught your attention.
Happy Shopping and Merry Christmas!!!
XOXO!!!
Affiliate Link