Affiliate Link
Press Sample
Makeup Wars: Favorite Holiday Beauty Buys:
It is time for another Makeup Wars! This time the Makeup Wars bloggers are sharing some of their favorite deals for the upcoming Holiday Season. Yes...I know...I can't believe it is that time of year either. Time to get organized with your gift lists and start plugging away on your gift shopping.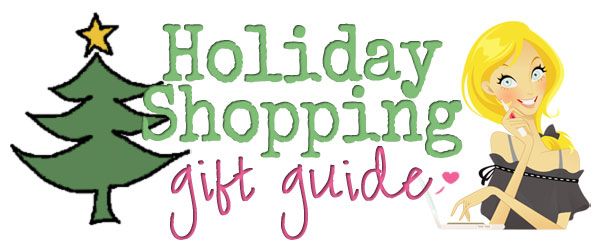 The good news is that it is an amazing time of year for beauty shopping. As we all know, beauty items do not go on sale often. The best way to get deals on beauty are to take advantage of the various gift sets and special offers of the Holiday Season. So, no matter if you are shopping for gifts or just stocking up on staple items for yourself, you are not going to want to miss out on these special discounts and gift sets and gift with purchase deals!
As ya'll may know, I am a huge fan of
L'Occitane
. They just do luxury skincare and body care so well. Their gift sets are beautiful and their products are amazing. So, for my post, I am going to share their upcoming Black Friday, Cyber Monday, and Giving Tuesday deals and discounts!
These sets are gorgeous and make such beautiful holiday gifts! Plus, you are not going to want to miss the extra 20% off on Cyber Monday...especially if you want to stock up on your L'Occitane favorites.
Black Friday:
L'OCCITANE is introducing a completely new promotion this year available all Black Friday weekend (11/22 - 11/26). With any purchase of $85 or more, you will receive a gift set filled with seven of L'Occitane's best-seller hand creams (10 ML each). The hand cream set is available in a custom box designed by illustrator Kanako Kuno (in-stores and
online
. Plus, with any purchase $165 or more, you will receive the 1 free hand cream gift set plus a curated Holiday gift set filled with L'Occitane's must-have skincare, body, and bath products.
Cyber Monday:
L'OCCITANE is offering 20% off full-priced items
online-only
from 11/26 - 11/29.
Giving Tuesday:
L'OCCITANE and UNICEF are working together this holiday season to improve the lives of thousands of children around the world with each purchase of a
Shea Butter Collection Gift Set
.
Please scroll through my fellow Makeup Wars bloggers post's below to see what Holiday Deals they are posting. I know that I am excited to scroll through the posts and make a list of all of the best beauty deals around!
Some Other Great Black Friday and Cyber Monday Deals:
CATRICE COSMETICS
:
Friendsgiving (November 18th): Buy one get one free with code FRIENDSGIVING
Black Friday - Black Bag Deal (November 24th & 25th): Pick any 5 products for only $20, includes free shipping & GWP black bag (1 per order)
Cyber Monday - Spin to Win (November 27th): Spin digital wheel to receive random deal (free shipping, free order, up to 50% off or more!)
NORDSTROM BEAUTY
:
Cyber 5 (November 23rd - November 27th): For 5 days Nordstrom is offering an array of discounts and promotions!
SHU UEMURA
:
VIP Sale (November 10th - November 14th): 25% any order with code SHUVIP
Black Friday (November 22nd - November 25th): 20% off on any order over $50 and 25% off any order over $100 with code SHUBF
Cyber Monday (November 27th - 28th): Lightning offers with different flash sales will change every 24 hours!
SHU UEMURA ART OF HAIR
:
Black Friday: 25% off of $125 PLUS a Limited-Edition Super Mario Brothers Paddle Brush, Gift Bag & Free Shipping. *Not applicable to limited edition collections, gift sets or travel sizes.
IT Cosmetics
:
Black Friday Weekend:
Available 11/23/17 – 11/24/17 (11:59pm ET): Spend $50 and receive a free full-size Je Ne Sais Quoi Complexion Perfection Face Palette. Promo Code: FRIDAY17
Available 11/25/17 – 11/26/17 (11:59pm ET): Spend $25 and receive a Discover IT Kit – a travel size set of your favorite IT Cosmetics must-haves including Bye Under Eye, Brow Power, Superhero Mascara plus two bonus sample packettes. Promo Code: FREEGIFT
Available 11/27/16 (11:59pm ET) for ONE DAY ONLY!! Enjoy 20% off any $30 itcosmetics.com purchases. Promo Code: MONDAY20
Available 11/28/17 – 12/3/17 (11:59pm ET) Enjoy free shipping all week long! And every order includes an exclusive IT Girl Tote complete with free samples of your favorite IT Cosmetics products!
XOXO!!!
Affiliate Link