Affiliate Link
Press Sample
Isn't it fun to discover a new makeup line! I find it is especially fun when you discover a hidden gem in the drugstore category of makeup. As much as I love my high-end makeup, nothing beats finding fantastic quality at a drugstore price!
Introducing CATRICE, a luxury-inspired range of color cosmetics with a full assortment of products in the eye, lip and complexion categories. This European brand is making its long-awaited debut in the US with a new collection of highly-coveted products – all for less than $10 at Ulta!
CATRICE offers a full makeup line: from everyday staples like eyeshadow palettes, matte foundation, bronzing powder and a range of more than 10 mascara formulas and formats to
specialty products like a lip balm that reacts with your own pH to produce the perfect pink for your pout, a waterproof setting powder that literally repels water and lash extending fibers that work under any mascara.
What I tried from
CATRICE: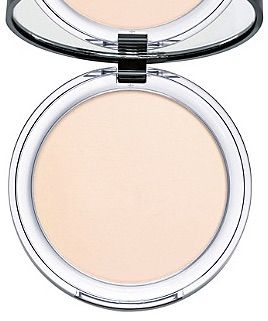 Prime & Fine Waterproof Mattifying Powder:
This is an ultra matte translucent powder that will keep you shine-free for hours. The translucent shade is very adaptable and works well with my skin tone. The compact is sleek, slim, modern, and of nice quality. Works great to control oil and shine.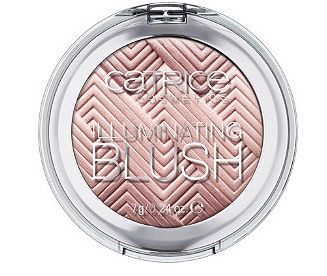 Illuminating Blush: I tried the shade La Vie en Rose which is a pretty light peach shimmery blush. There are two colors in the pan that you swirl together. The pigment is not very saturated. However, that makes it super easy to apply. It looks lovely on my fair skin!
Prime and Fine Pore Refining Anti-Shine Base: This is a mattifying oil-free primer. I am finding that I need this sort of primer in my t-zone to help control my oil and make my makeup last longer. It does help to minimize my shine and extend the wear of my foundation and face makeup.

Beautifying Lip Smoother: I tried this in the shade Apricot Cream which is a light shimmery peach shade. This pastel balm-like gloss. While this is somewhat moisturizing, I do still need to apply a lip balm first. The color is lasting and the product feels very comfortable on my lips. Also, I really like the flocked applicator.

Ultimate Lip Glow: This is such an interesting lip product! It actually reminds me of a couple high-end lip products in my makeup collection but at a fraction of the cost. This is a balm stain that leaves me with perfect pink moisturized lips. I love the ease of this product and find myself reaching for it often. Such a deal, too!

Ultimate Stay Lipstick: I tried this in the shade #070 Plum & Base which is a deep burgandy/magenta. The color is richly saturated and it gives great coverage. The finish is satin matte and it gives nice long wear. Love the chocolate milk scent, too!
Smoky Matte Powder Liner: This is such a unique liner product. I honestly do not have any items at all like this in my makeup collection. It is a loose black powder with a foam tip applicator. This will not give you a precice line but a smudgy smoky line.
Be sure to check out CATRICE next time you are in Ulta! Also,
You can check out the full CATRICE range here. I know that I sure had fun exploring and trying out a few items from this line. In fact, I can't wait to try out more! I am especially eyeing the Rose Palette, Nude Palette, Camoflauge Cream, and some of those mascaras!
Affiliate Link