Affiliate Link
Press Sample
#pixibeauty
I just love a multi-purpose product! I am all-about timesaving lately. So, I like anything that will save me a few steps or a few minutes in my routine. Plus, these are super cute! Introducing the
NEW 2-in-1 Multibalm from Pixi Beauty
.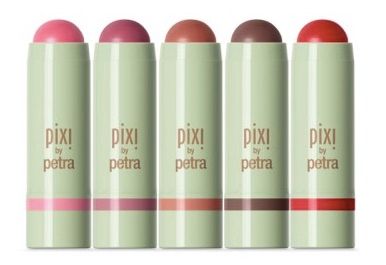 The
NEW Pixi Beauty 2-in-1 Multibalms
are my newest multi-tasking beauty obcession. They are so easy to use. Want to add a quick dash of color to your look? Just whip out one of these Pixi Multibalms! To use, just simply glide the Multibalm onto your lips or dab onto your cheeks for instant color. The creme-to-powder formula of the Multibalm is infused with aloe vera, shea butter, and rose hip oil for skin nourishment. I love the smooth and silky feel of this product and the great wear.
Multibalms come in such pretty shades:
Watermelon Veil: Pink
Wild Rose: Mauve Rose
Baby Petal: Petal
Sheer Sculpt: Cocoa
Soft Strawberry: Red Berry
These Pixi Multibalms are a great option for grab-and-go makeup. Just toss in your handbag! Plus, I love the fool-proof application of stick products. No need for any beauty tools. Just apply directly or use your fingers. Easy-peasy!
The Pixi Multibalms have such pretty shades for Fair skin. However, I think that they would work for a variety of skin tones, too. The color is buildable. So, you can intensify your color. Plus, I love the hydrating feel of these Multibalms. The Multibalms have a subtle luminosity that really perks up your complexion and gives you color and a bit of a glow.
Thanks so much for reading! Love you guys!!!
xoxo
Affiliate Link