Affiliate Link
Press Sample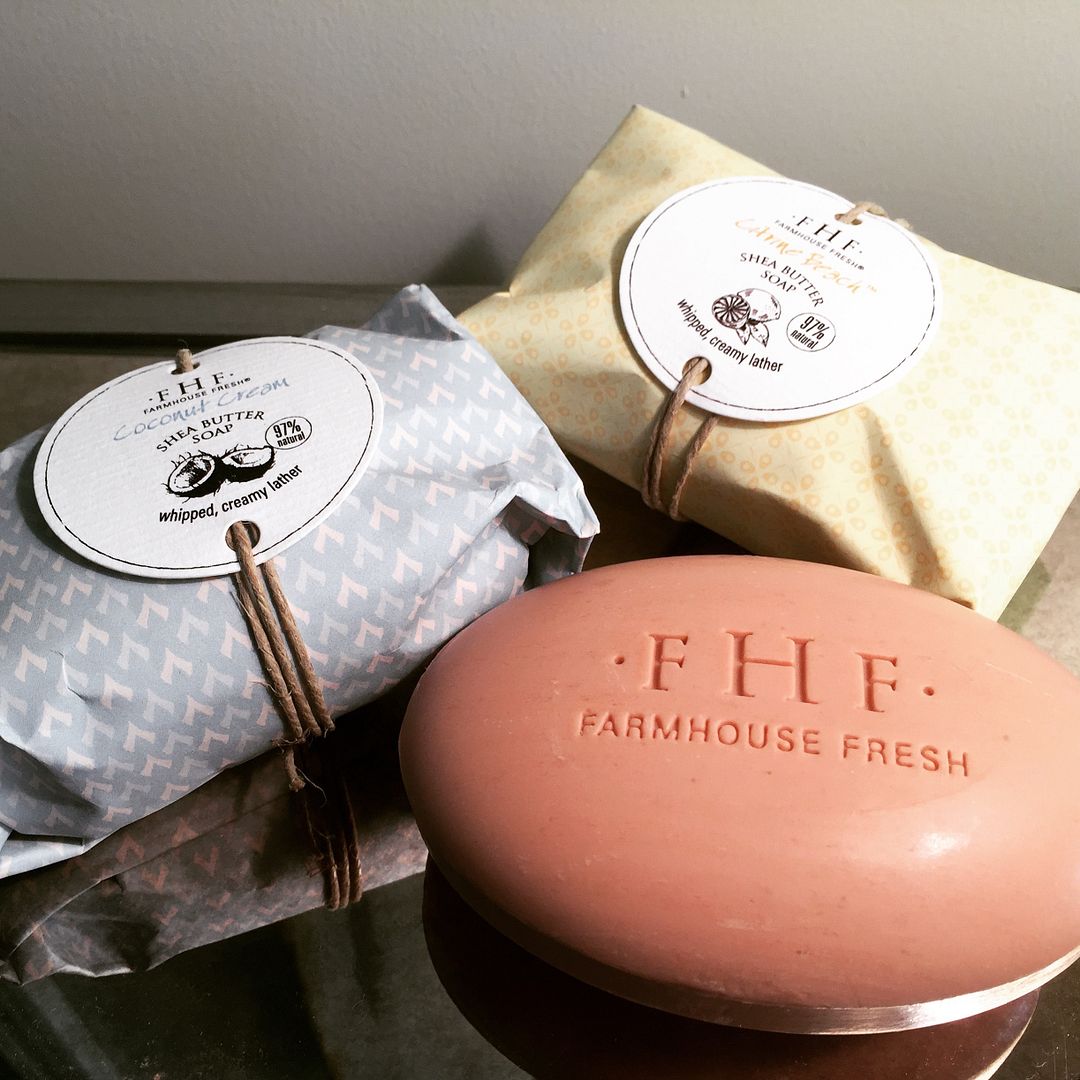 Introducing FARMHOUSE FRESH®: The Best Smelling Soaps...ever! ;)
Hey Guys! I just had to tell you about these amazing new soaps that I have been loving and, frankly, have become obcessed with. Introducing the FarmHouse Fresh Hydrating and Nourishing Soap Collection!
FarmHouse Fresh Hydrating and Nourishing Soap Collection: The Farmhouse Fresh Hydrating and Nourishing Soap Collection is a collection of 3 delectable shea butter soaps featuring two
new mouthwatering scents, Coconut Cream and Citrine Beach, plus the newly repackaged Front Porch Punch.
Lets talk scents! It is hard for me to pick a favorite of this delectable trio of soaps as they all smell so amazing! I think that possibly Front Porch Punch is my fave with Coconut Cream as a close runner up. Honestly, they are all amazing and you are just going to have to smell them yourself to get the full experience! Let me just say that if you are a fan of LUSH's soaps and scents, then you will be a fan of FarmHouse Fresh, too!
The Hydrating and Nourishing Soap Collection Scents:
Coconut Cream: coconut paired with tonka bean
Citrine Beach: lime mixed with coconut and rum
Front Porch Punch: strawberry, grapefruit, mango, melon, and peach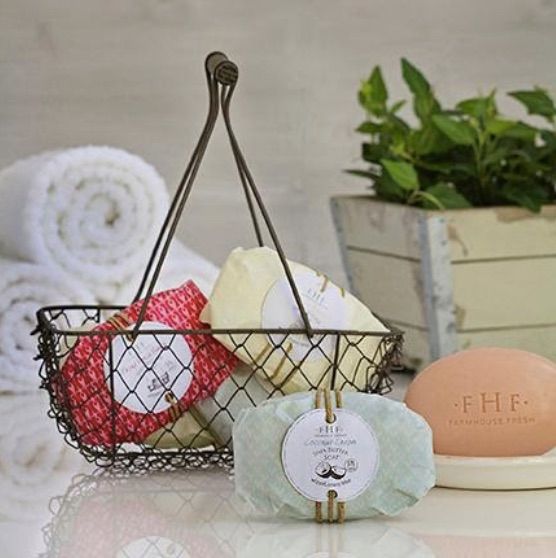 Not only are these soaps a treat for you to use, but also they are so cute as a gift. I am a bit obcessed with the whole Farm House look and style right now. So, these soaps are packaged in just that type of
aesthetic.
The soaps are so hydrating! They drench you in a thick and luxurious lather and of course smell amazing.
Key ingredients:

Shea butter, olive oil, and sweet almond oil

The soaps are 97%-Natural, Vegan and Gluten-Free!

Each soap is charmingly wrapped in beautiful vintage paper and tied with hemp cord

retails for $11.50
FarmHouse Fresh products are available at spas, resorts, and finer retailers including Glen Ivy Resort & Spas, Four Seasons, Red Door Spas, The Spa at Camelback Inn, Sandals & Beaches Resorts, as well as Ritz-Carltons, Waldorf Astoria Spas, Hyatt Hotels & Resorts, Woodhouse Day Spas and more.
Affiliate Link