Affiliate Link
Press Sample
I am such a fan and supporter of the brand. So, I get very excited with every new release. I was lucky enough to get to try out this mascara for a few days before the launch...and I quickly fell in love!
This exciting new product launch from IT Cosmetics is scheduled to debut on QVC TODAY during the 11pm Friday Night Beauty segment. I just knew that I had to share about this new launch with you guys right away so that you can tune in!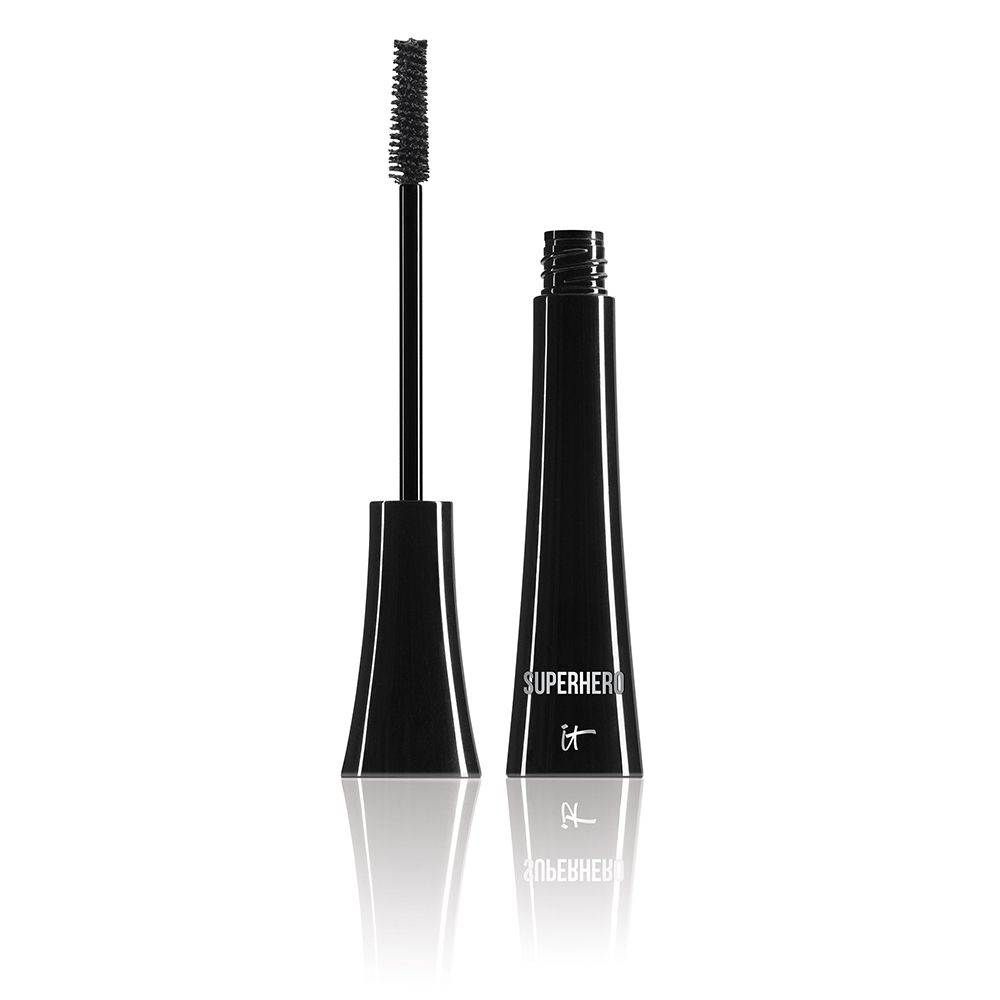 New! Superhero

TM

Elastic Stretch Volumizing Mascara Give your lashes SUPERHERO powers in just one coat with Superhero Elastic Stretch Volumizing Mascara! The proprietary Elastic Stretch Technology wraps each individual lash in a volume-boosting, lengthening and ultra-conditioning black cape of power and color, for your strongest, longest, thickest and most defined lashes. Powerful peptides and proteins, strengthening biotin, lash-lifting polymers and plumping collagen take your lashes to new heights! The anti-aging and super black pigment formula combined with the Elastic Action lifting wand work together to wrap every lash from base to tips and lift lashes while separating them to create a fuller lash line and ensure that no lash is left behind! The super buildable formula puts lash power at your fingertips; simply apply more coats to add volume and length to lashes. You do IT all...now your mascara does too!
Superhero Elastic Stretch Volumizing Mascara is infused with
Elastic Stretch Technology, lash-lifting polymers, volumizing collagen, strengthening biotin, power proteins and peptides for
your strongest, longest and thickest lashes.
Easy to Use:
Start at the base of your lashes, wiggle and sweep up and through to the tips. Apply additional coats for more dramatic results and watch your lashes transform!
Superhero Elastic Stretch Volumizing Mascara is available for purchase at itcosmetics.com, Ulta Beauty and ulta.com in February 2016.
I love how beautiful this mascara leaves my lashes. I am already a huge fan of this mascara! Be sure to check out this NEW and exciting launch! I know that I will be tuning in to QVC tonight!
Have a great weekend, ya'll!
Affiliate Link