Affiliate Link
Press Sample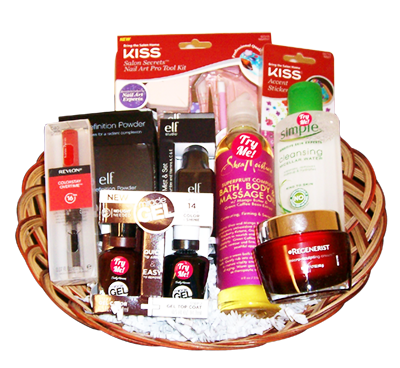 The October Giveaway has started at Free Beauty Events! If you haven't been to the site, be sure to check it out. It is a great resource for Free Beauty Events in your local area. Plus, they do fantastic monthly Giveaways!
October Beauty Basket Giveaway:
The October Beauty Basket Giveaway at Free Beauty Events includes products from Simple Skincare, Sally Hansen Miracle Gel, Revlon, ELF Cosmetics, KISS, SheaMoisture and more! The Contest runs from now through 10/31/15, winners will be chosen on 11/5/2015 and notified by 11/15/2015.
Good luck! The Giveaway looks amazing this month! :)
Affiliate Link